Milo's Creations now has an Etsy store where im selling one of a kind creature's I have hand made from 100% alpaca fleece, from my own animals. I also sell Suri fleece Batts Here is the link.
https://www.etsy.com/au/shop/MilosCreatiTreasures?ref=hdr_shop_menu
I also sell them on Ebay. in a store called *m*i*l*o*
http://www.ebay.com.au/usr/*m*i*l*o*?_trksid=p2047675.l2559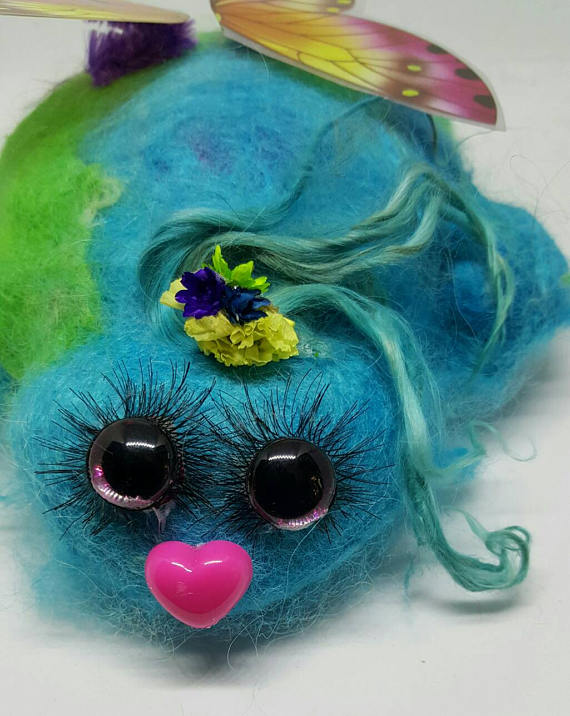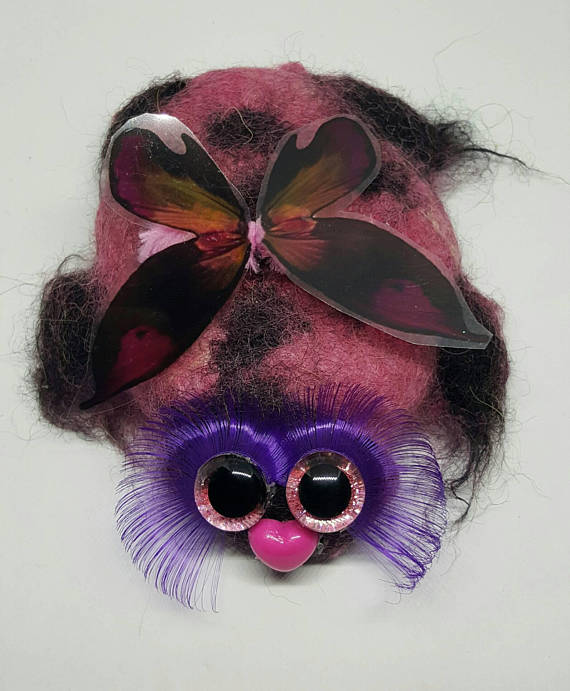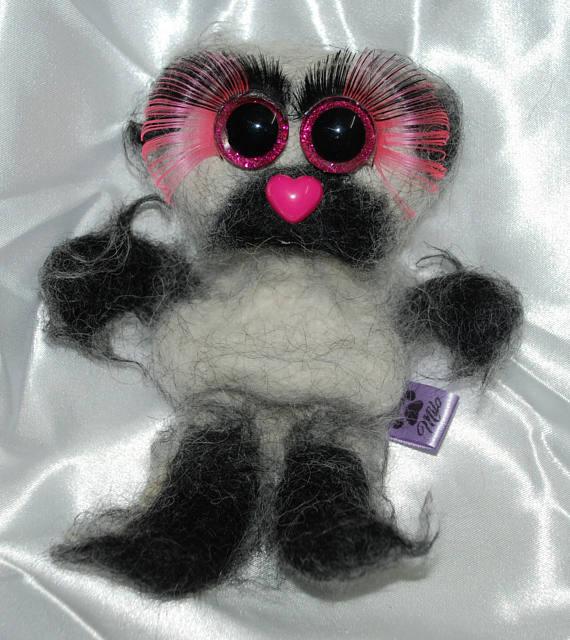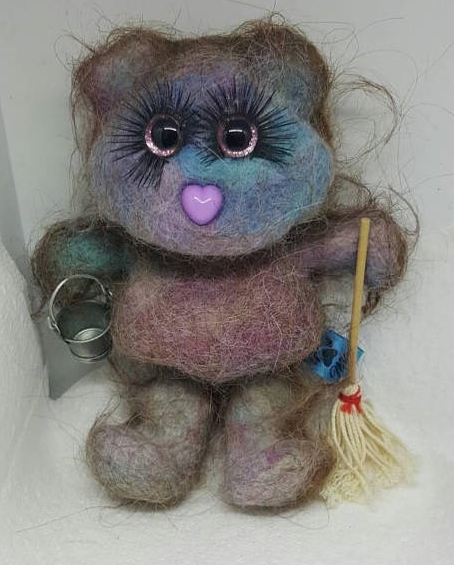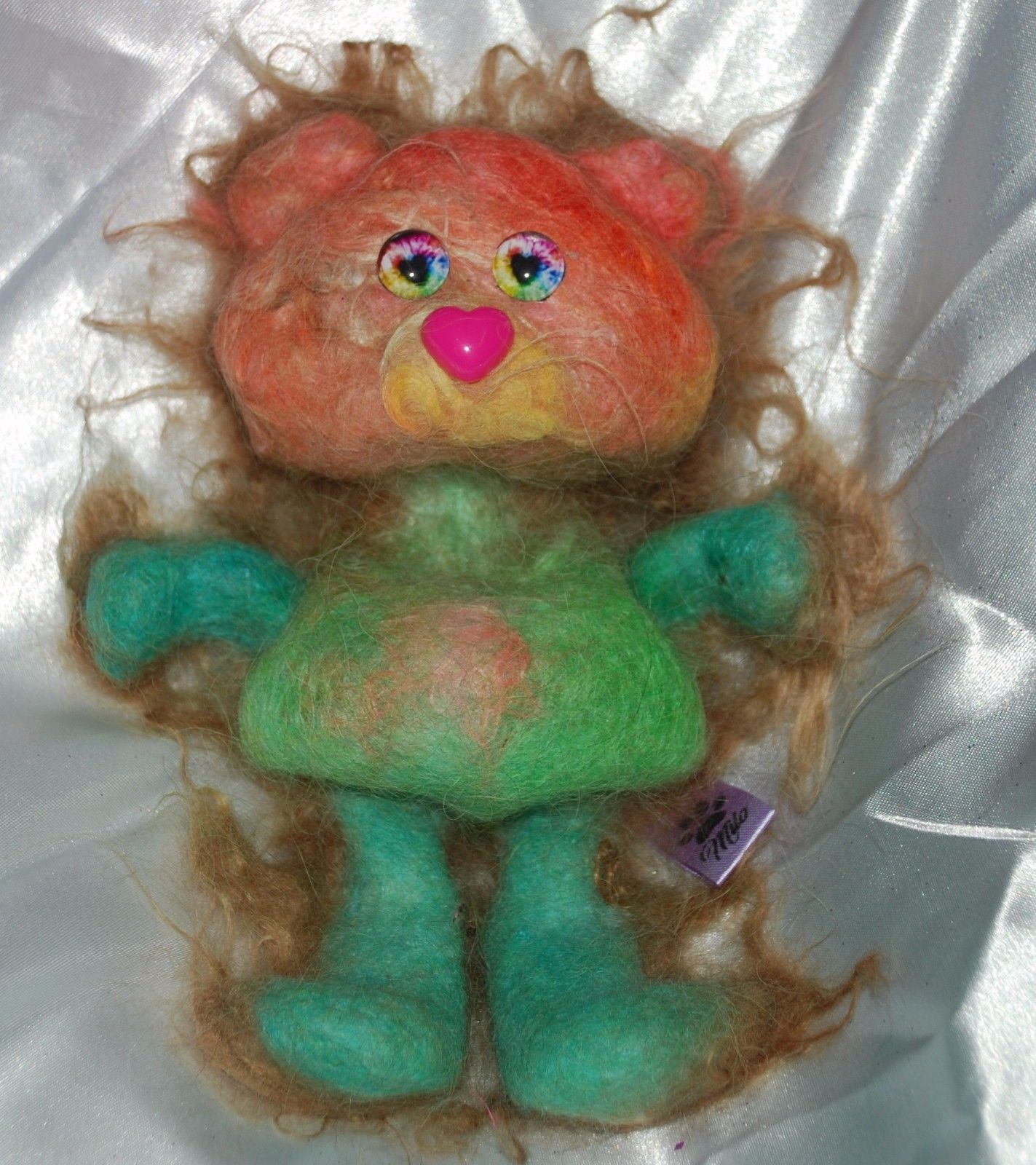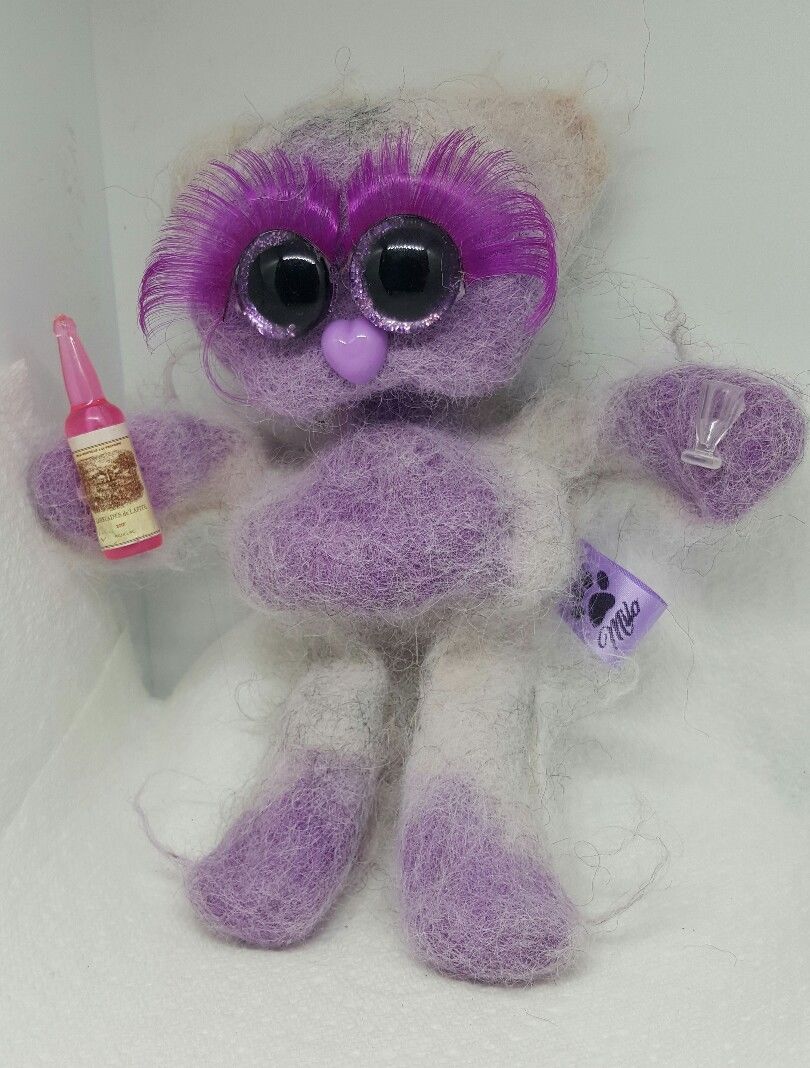 Creations start at $10 All ready made ones are on Etsy and Ebay. If you want one custom made, just contact me. paintedpines@hotmail.com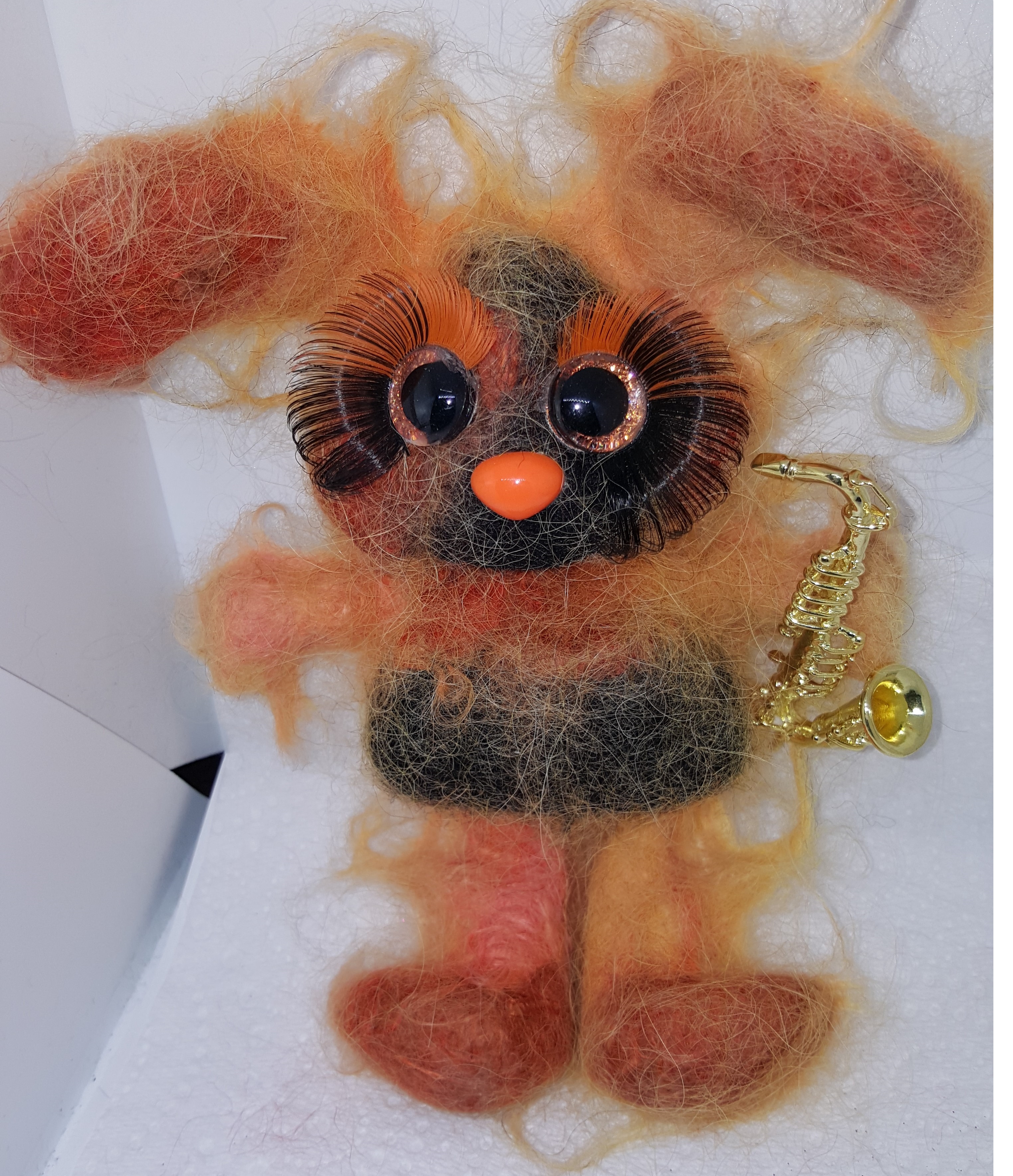 Made for my Niece who is a Saxaphonist!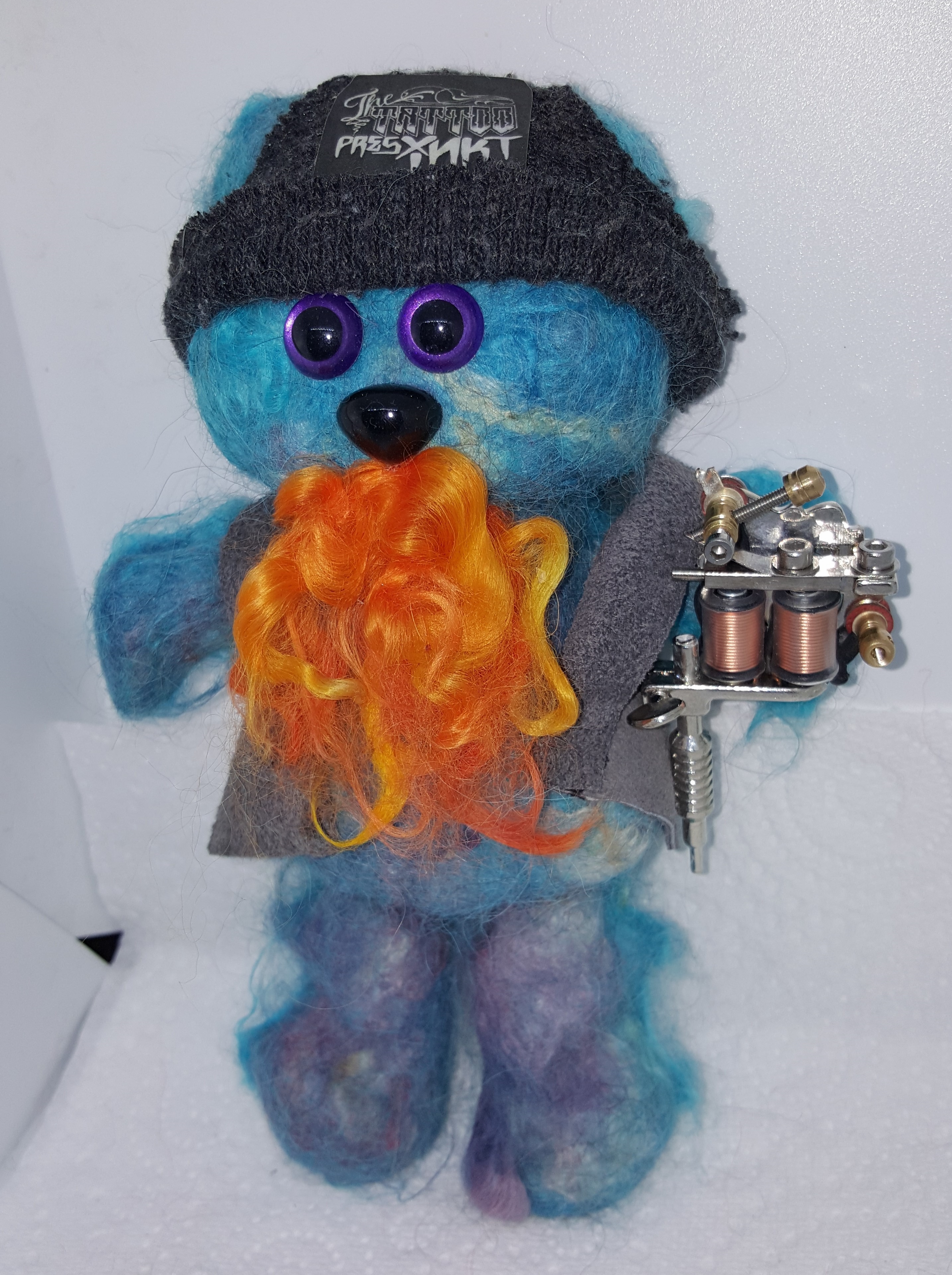 Made for my good friend Logan who is an Awesome Tattooist at The Tattoo Presinkt in Barmera.
I can Custom make to your own requirements. Just ask ( special requests will require extra time for me to source the parts needed IE a Tattoo machine, a piece of leather for the leather jacket, or Saxaphone like with these above examples)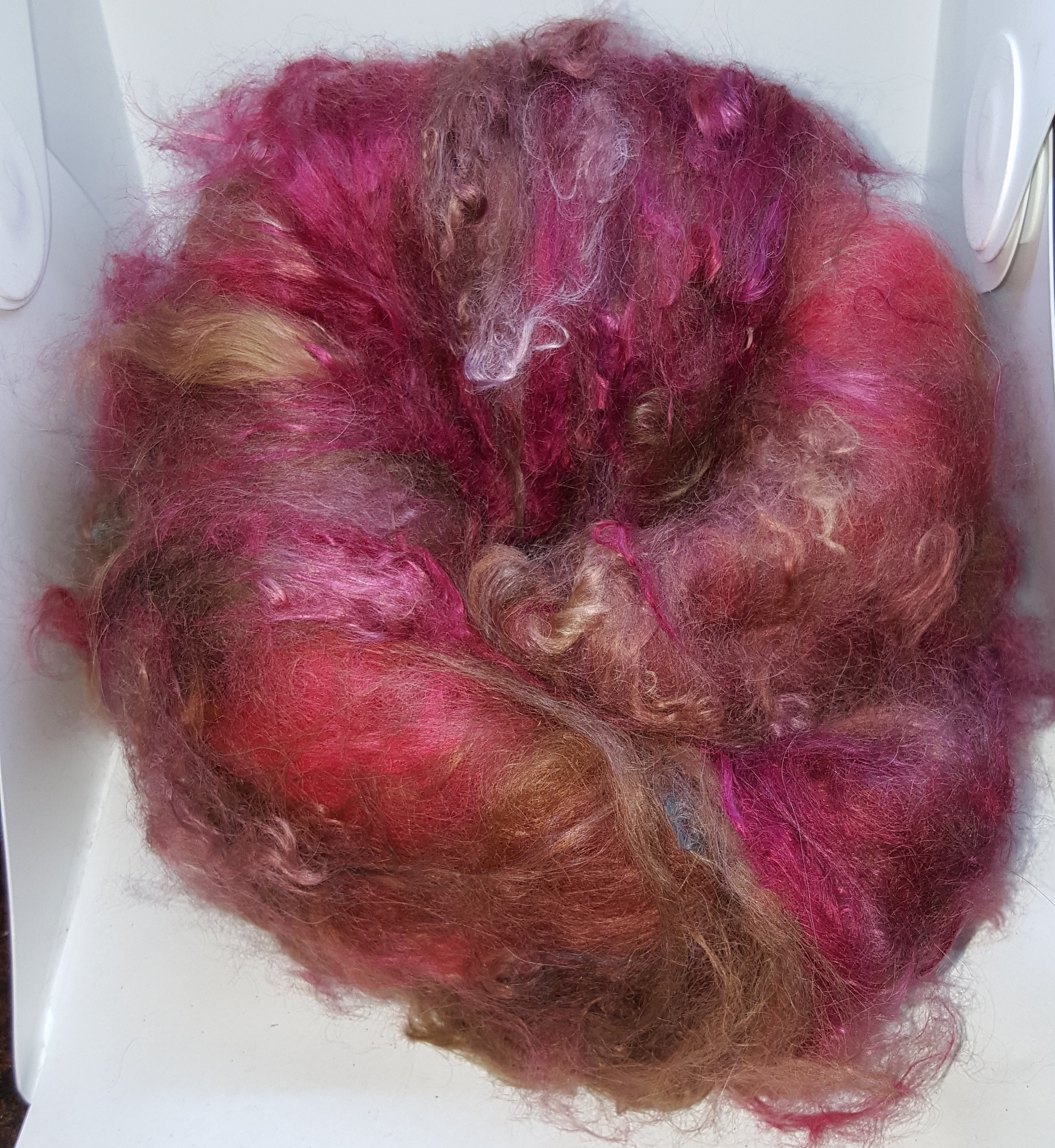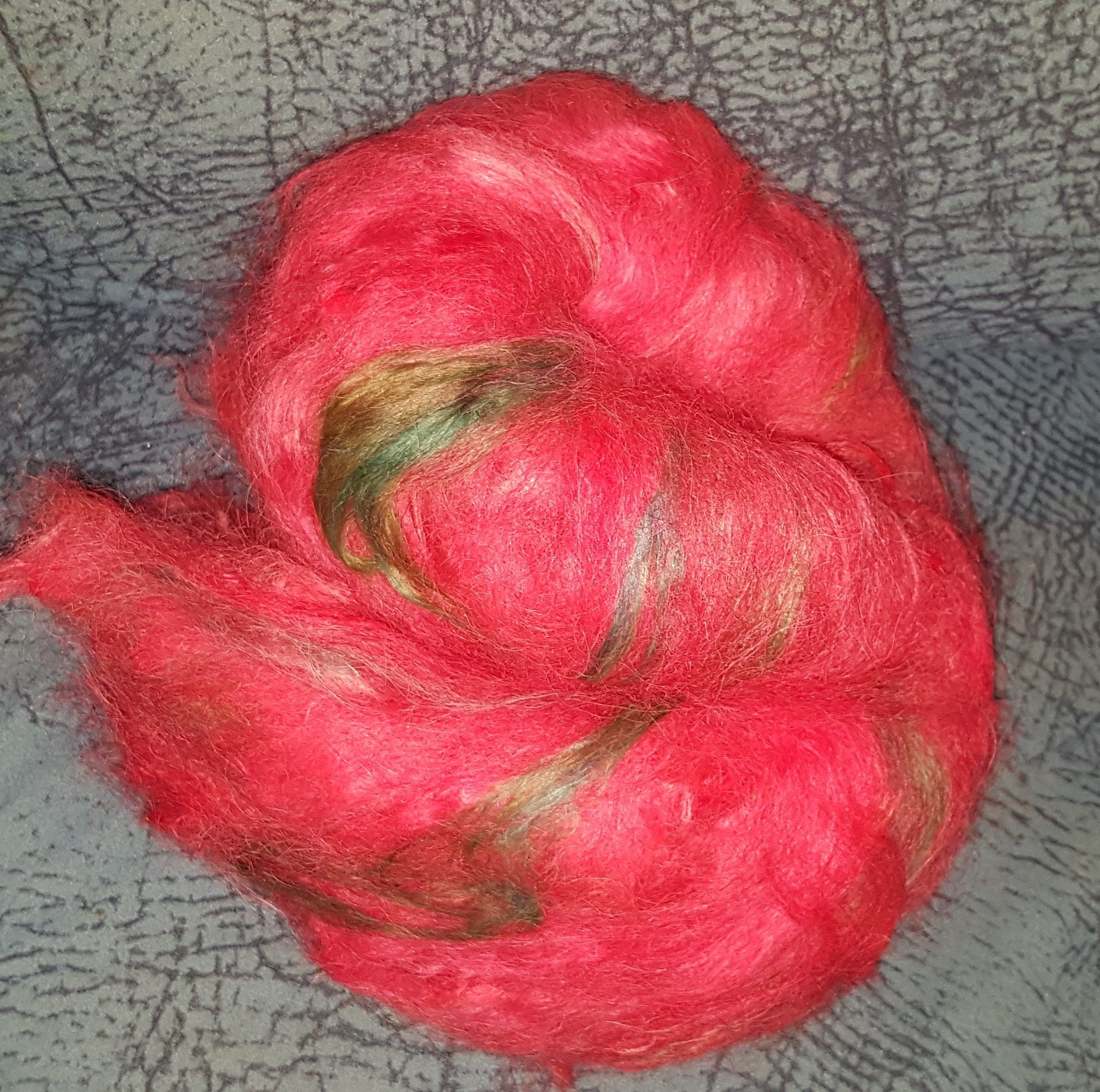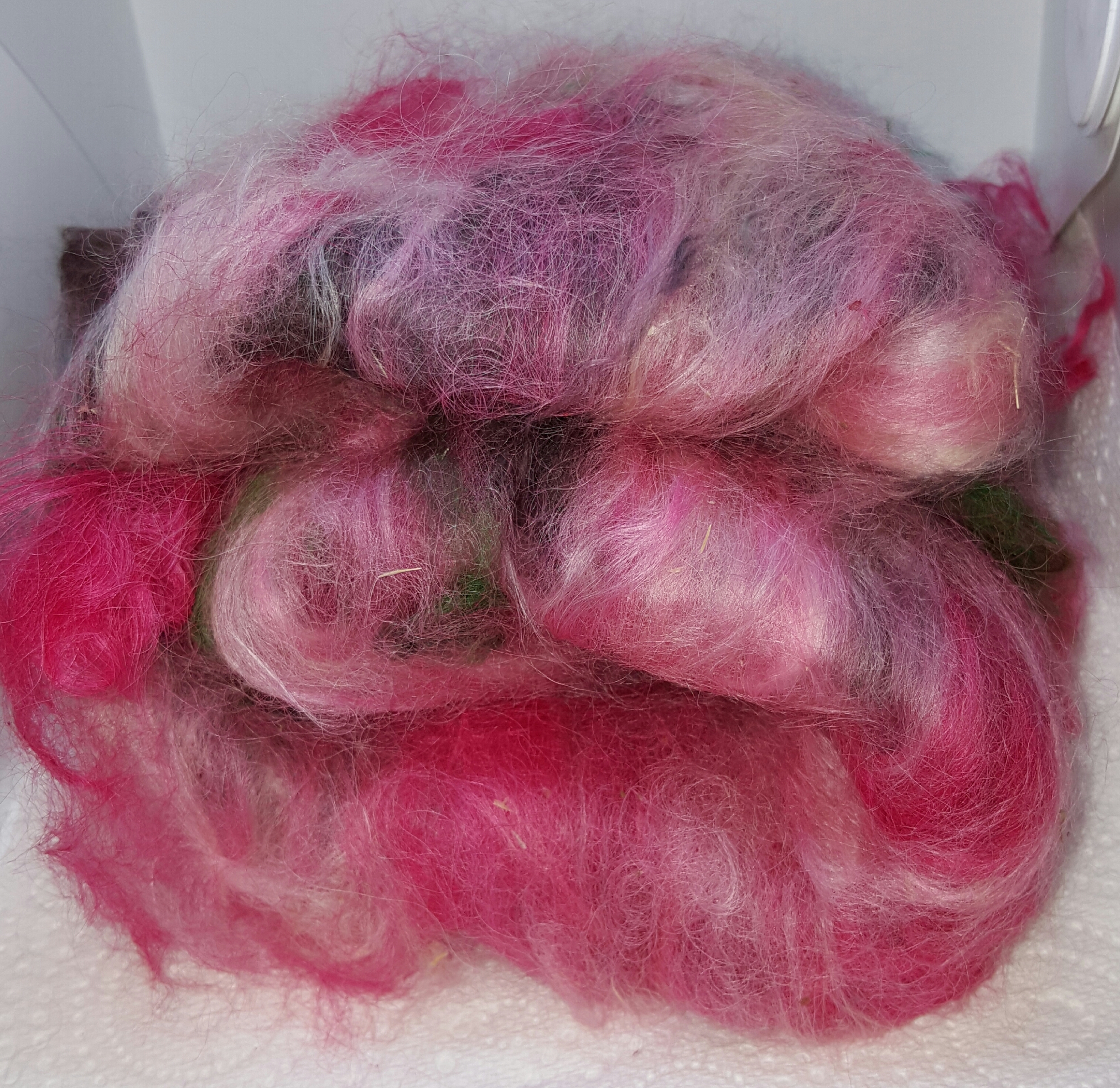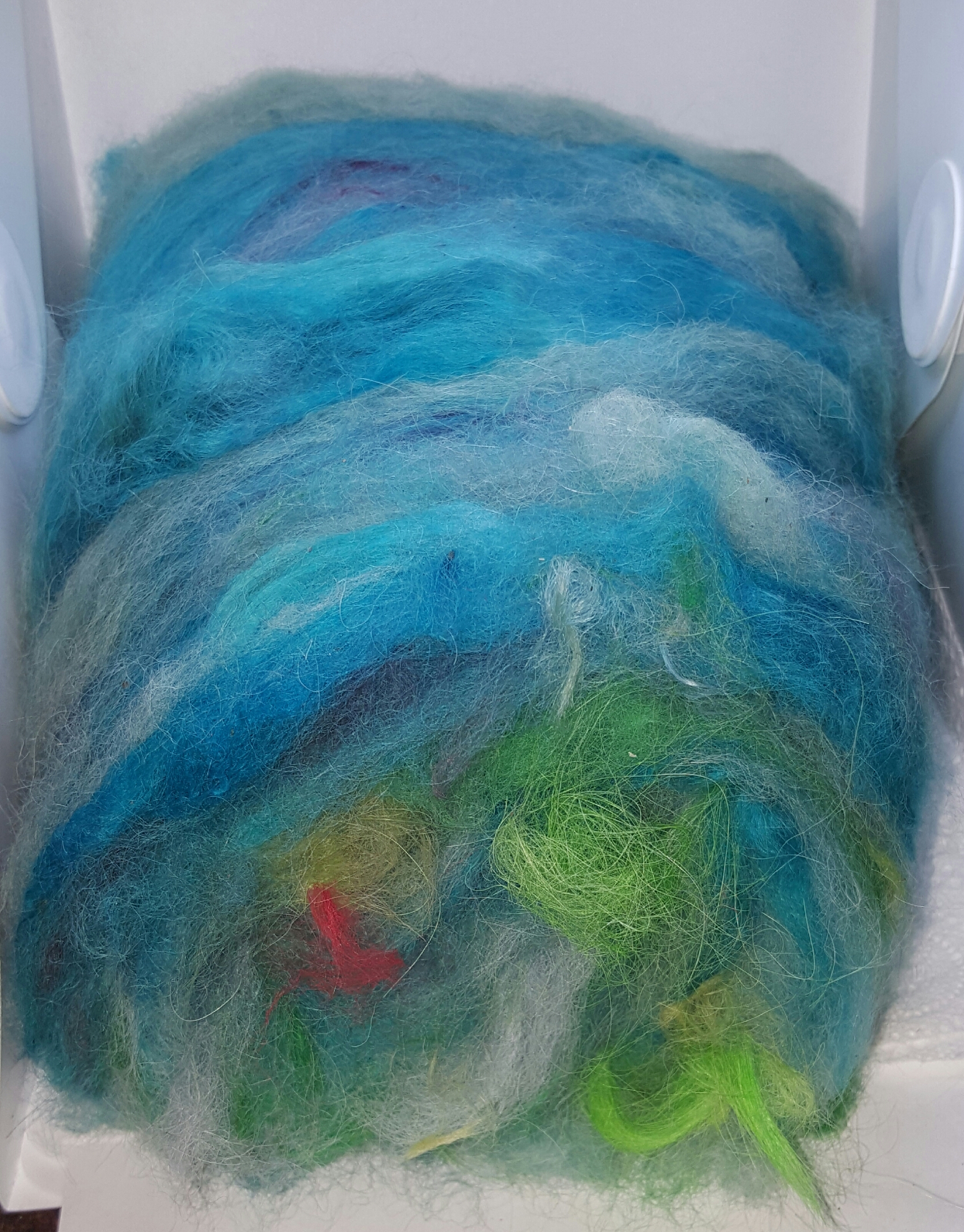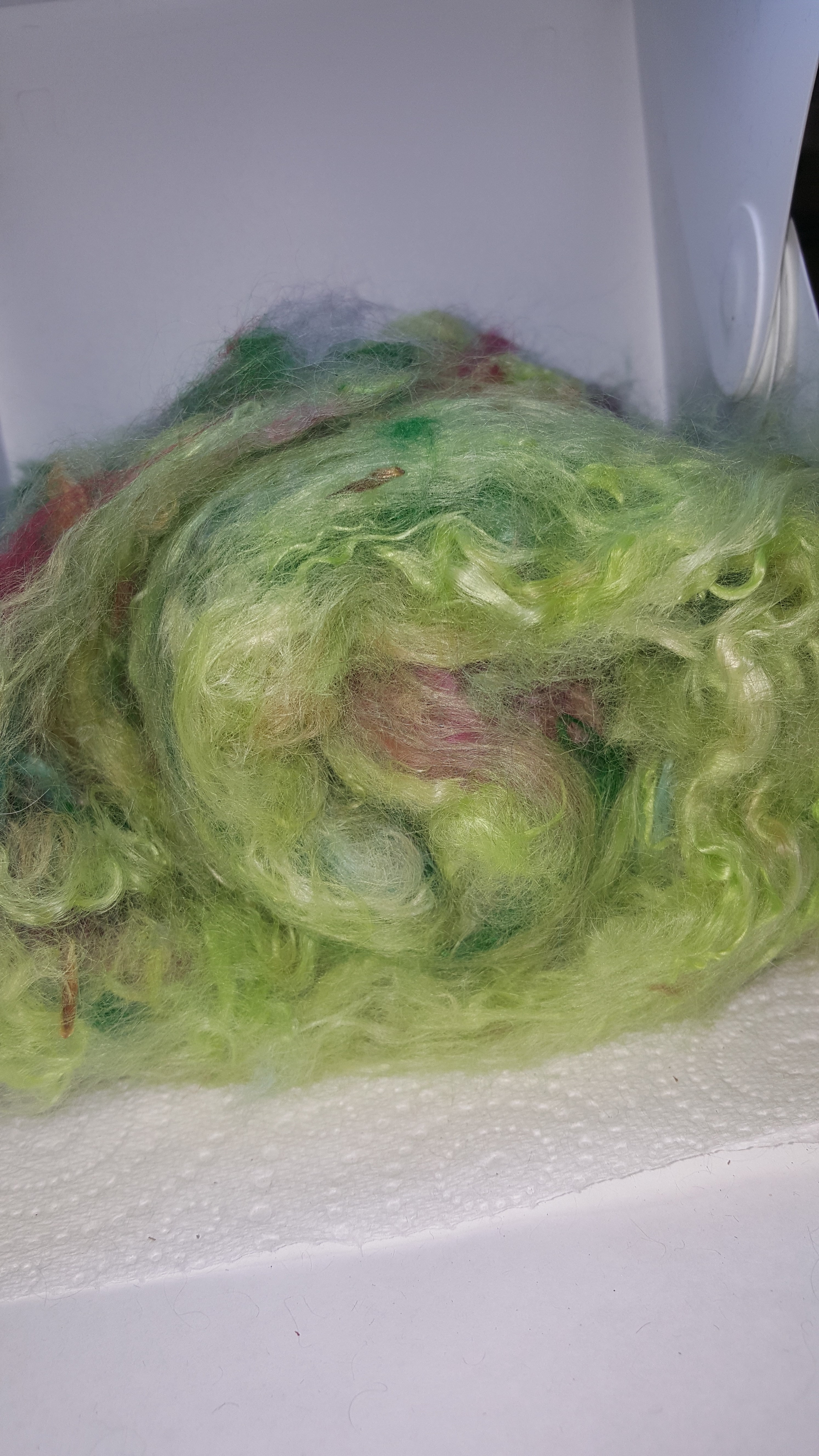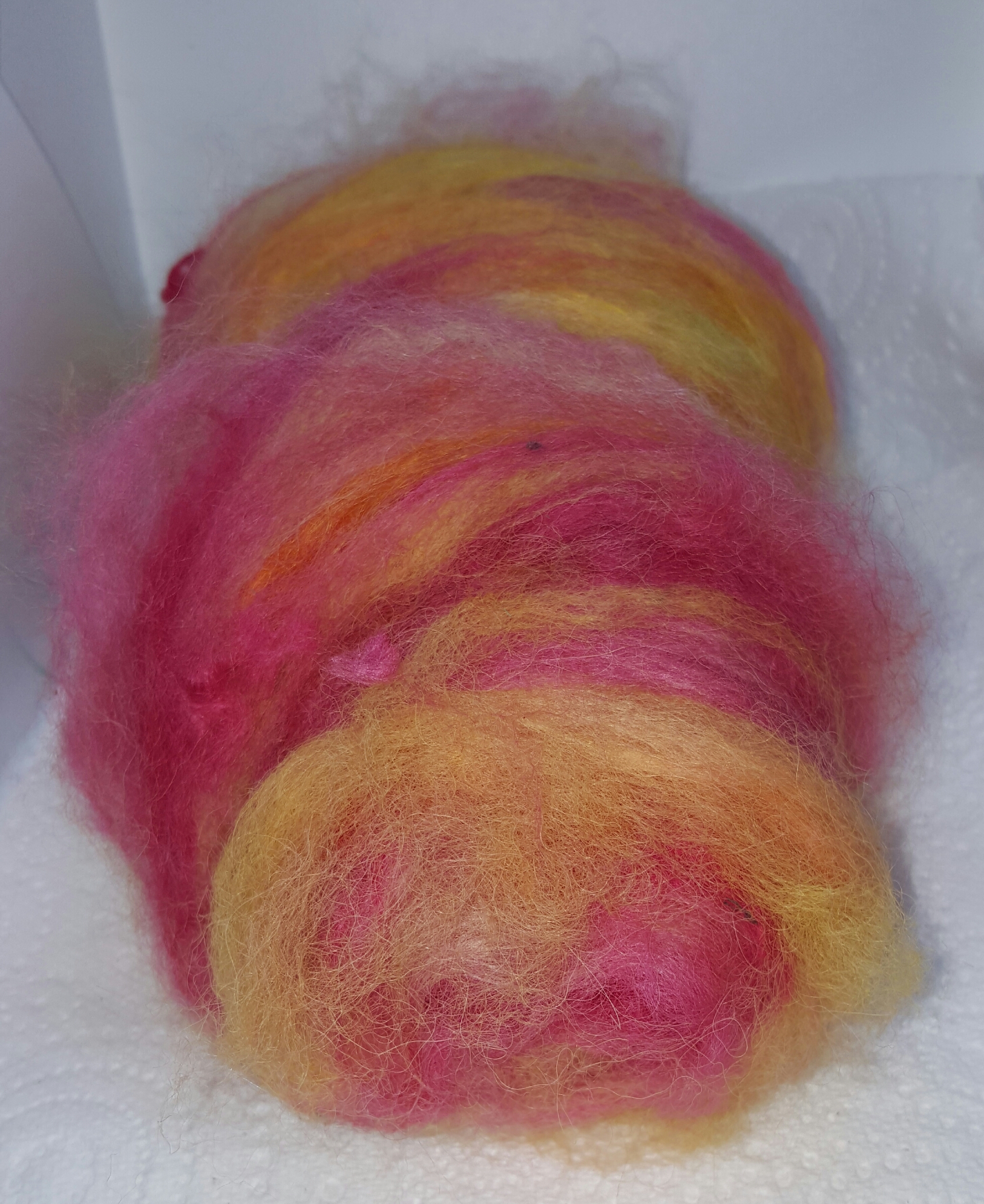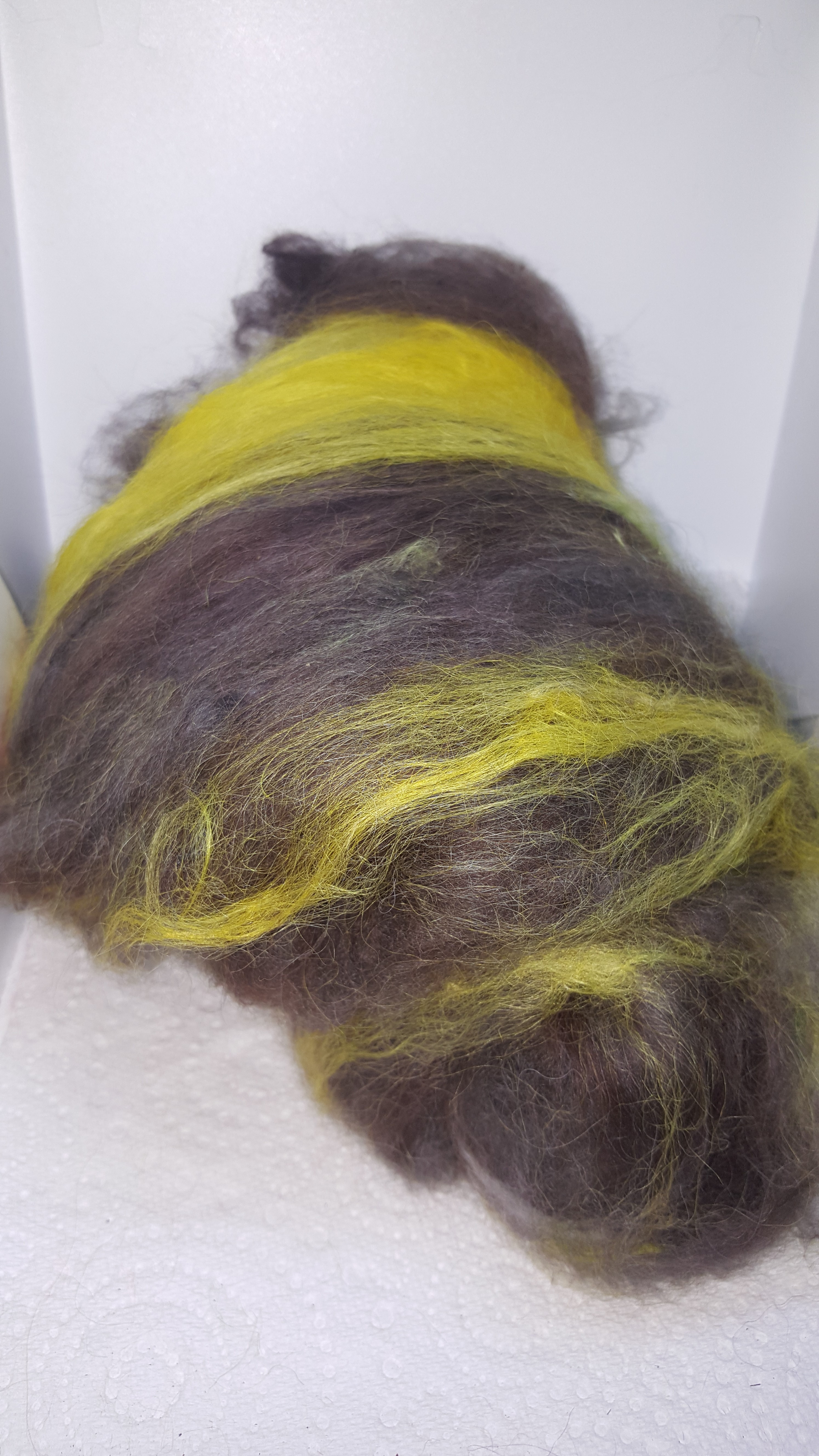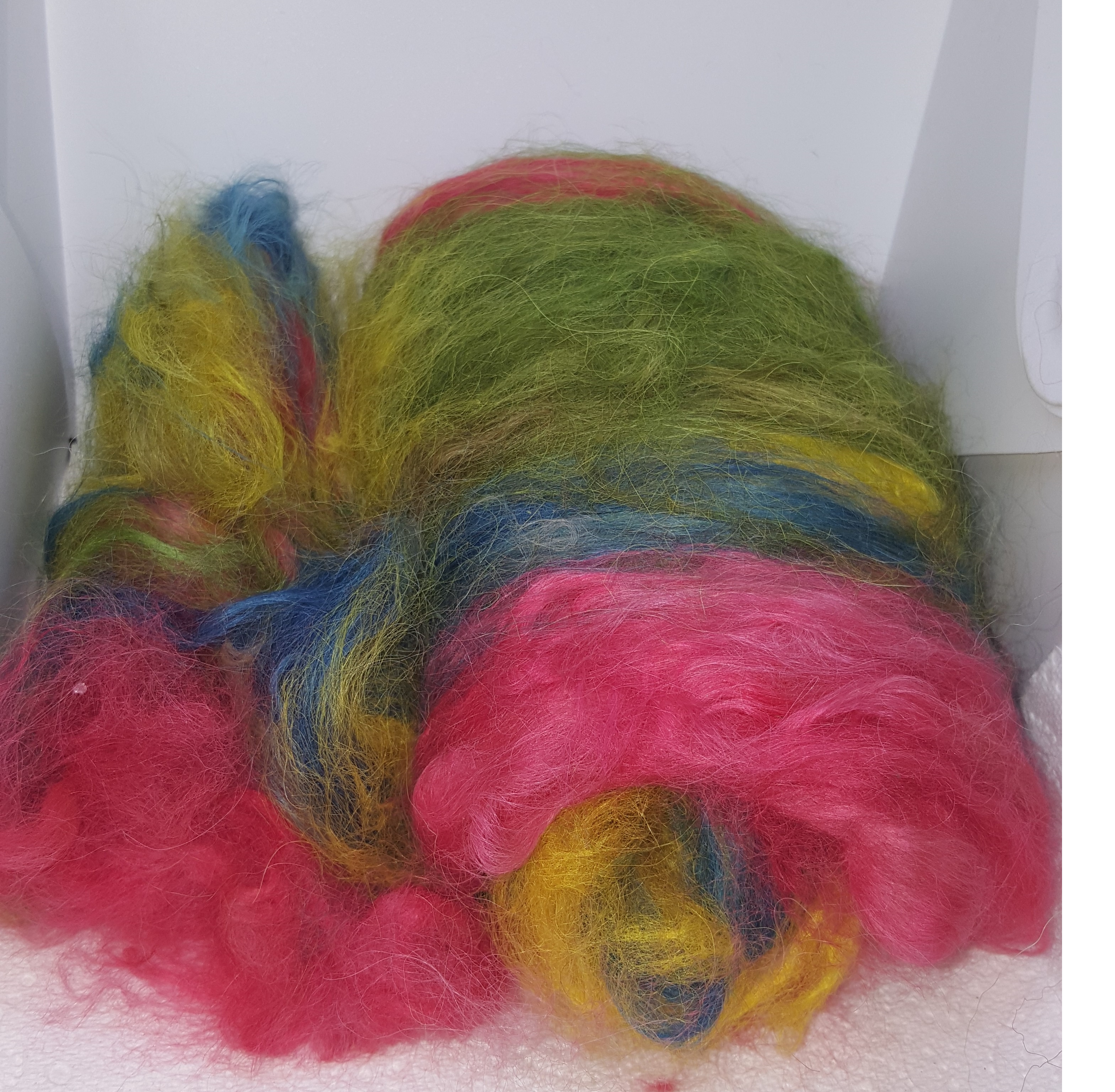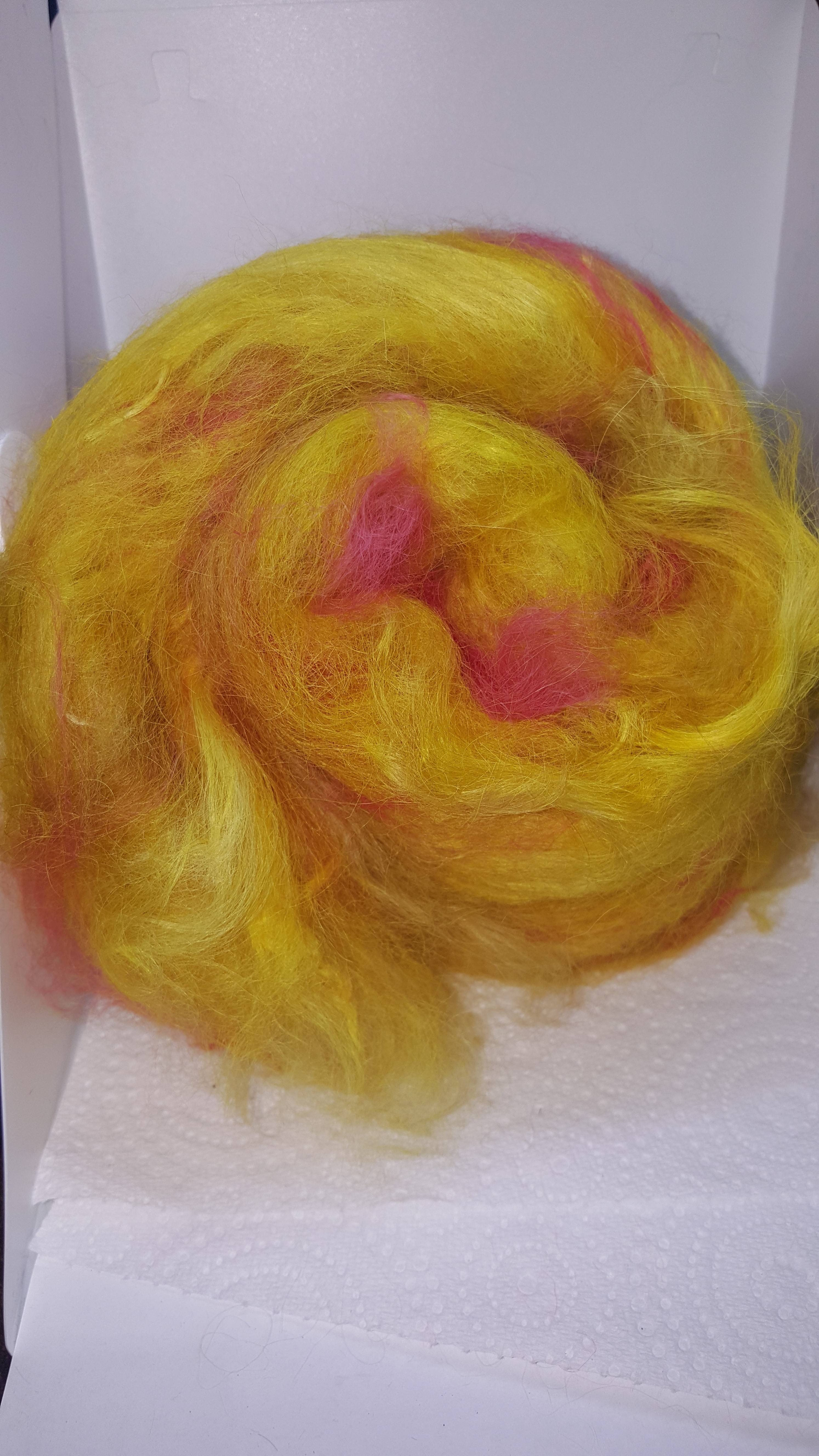 Suri fleece batts, can be made by request in any colour starting at $10. already made ones are for sale in my etsy store.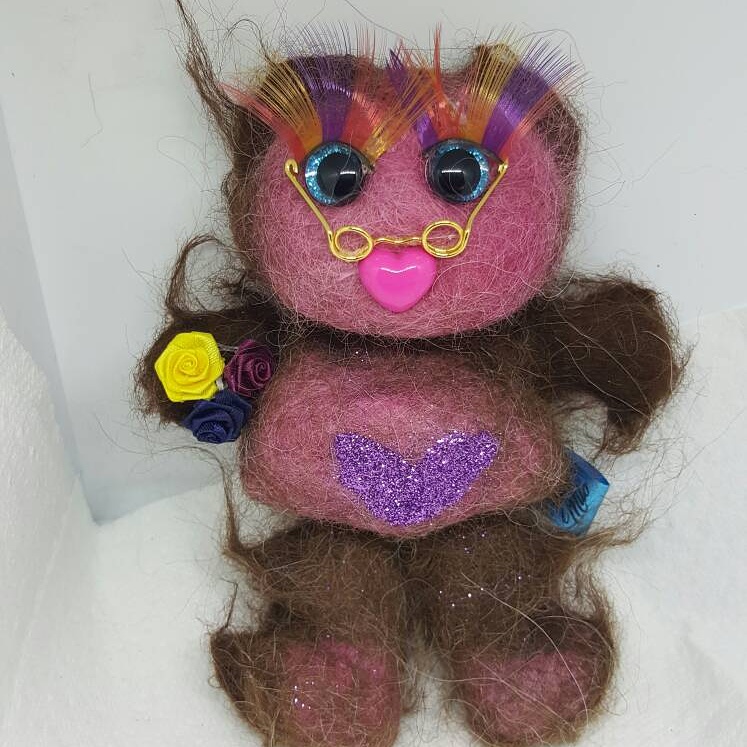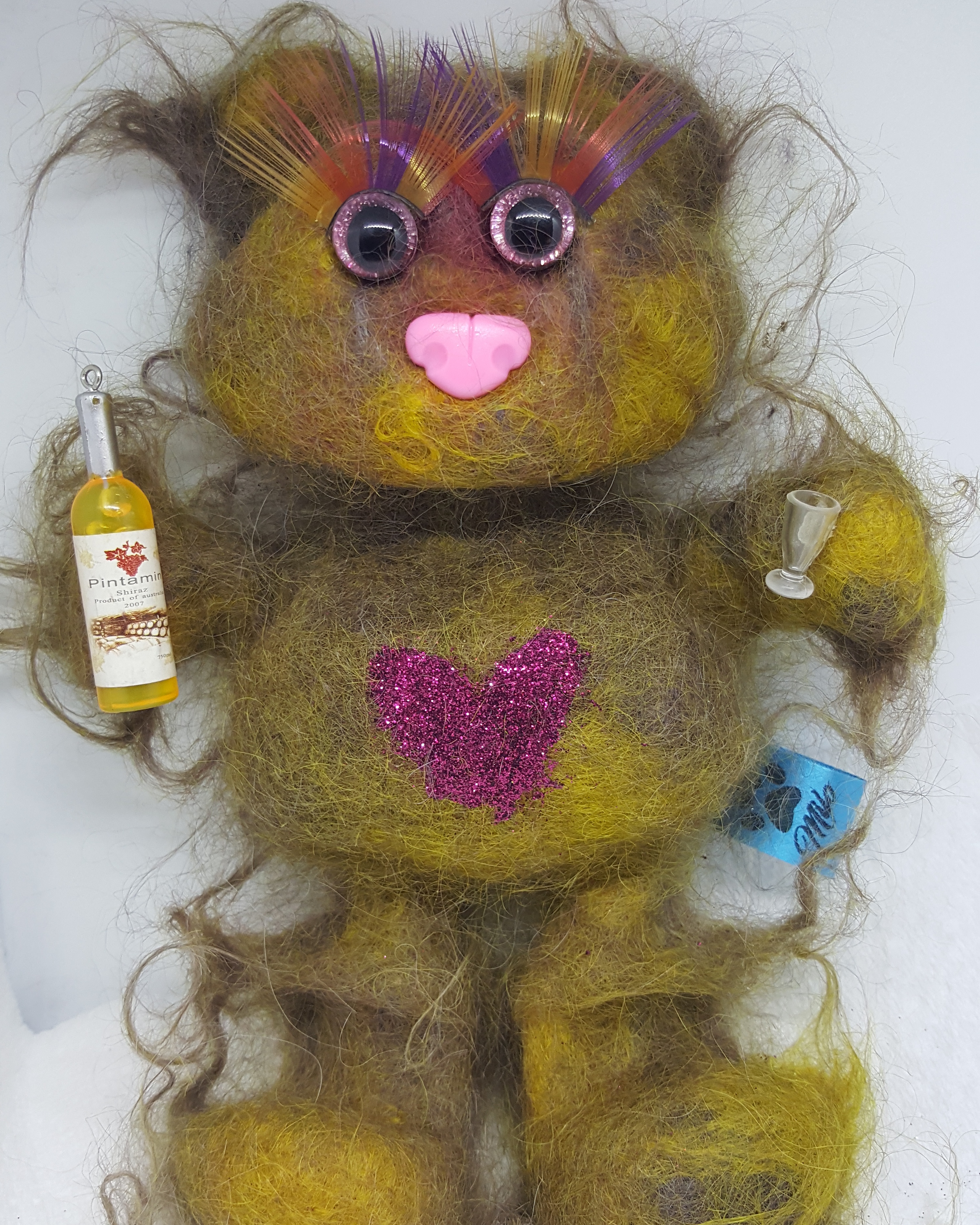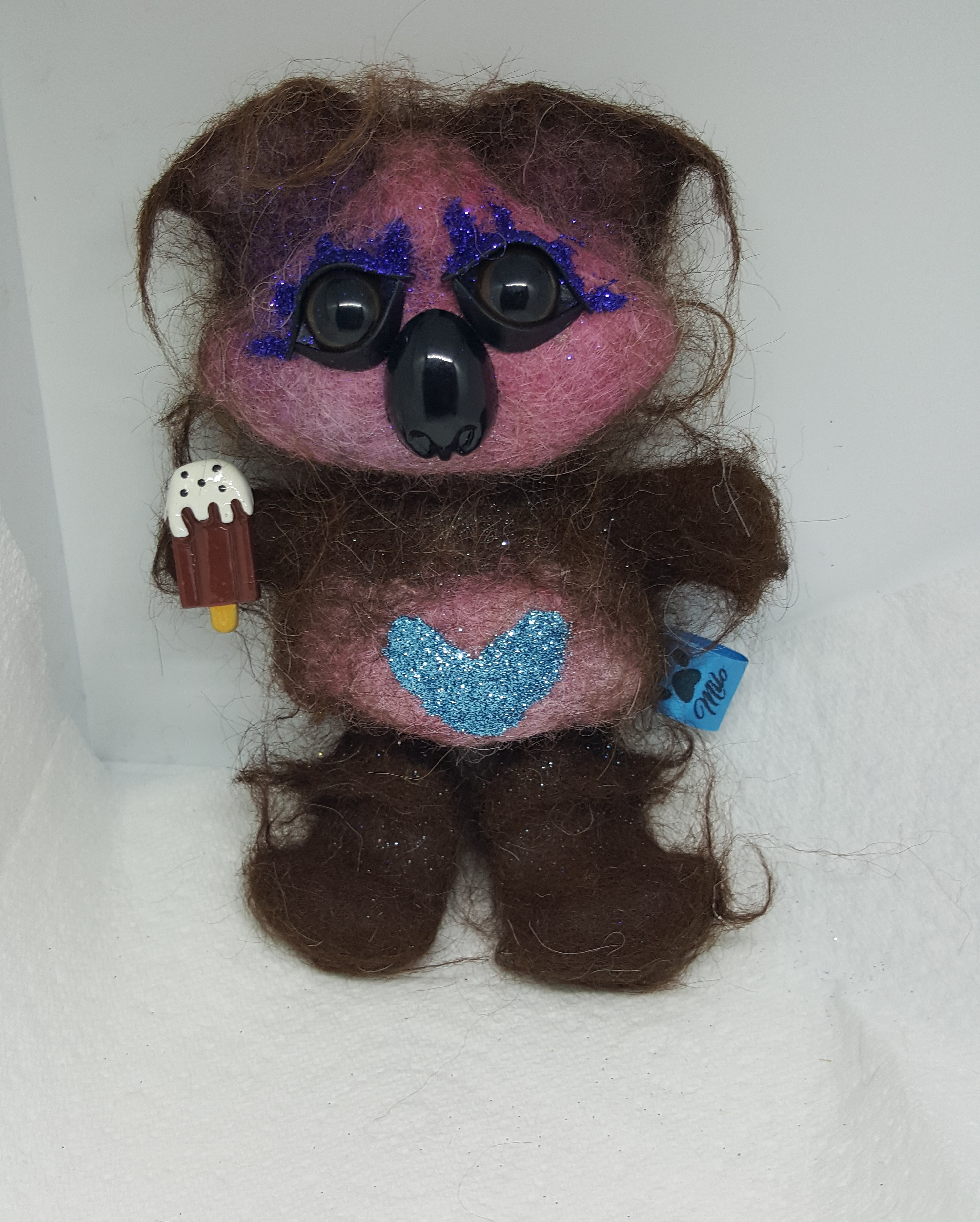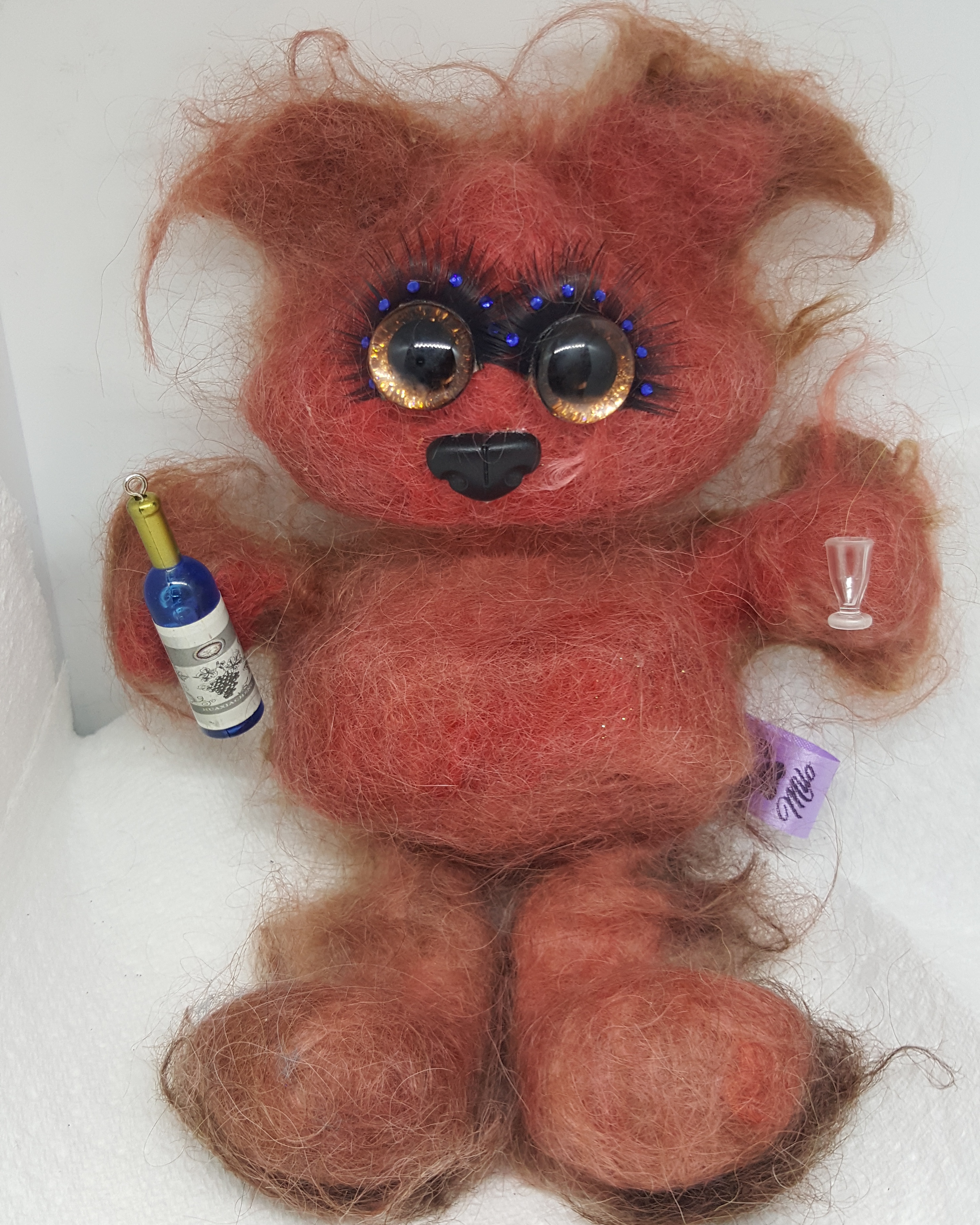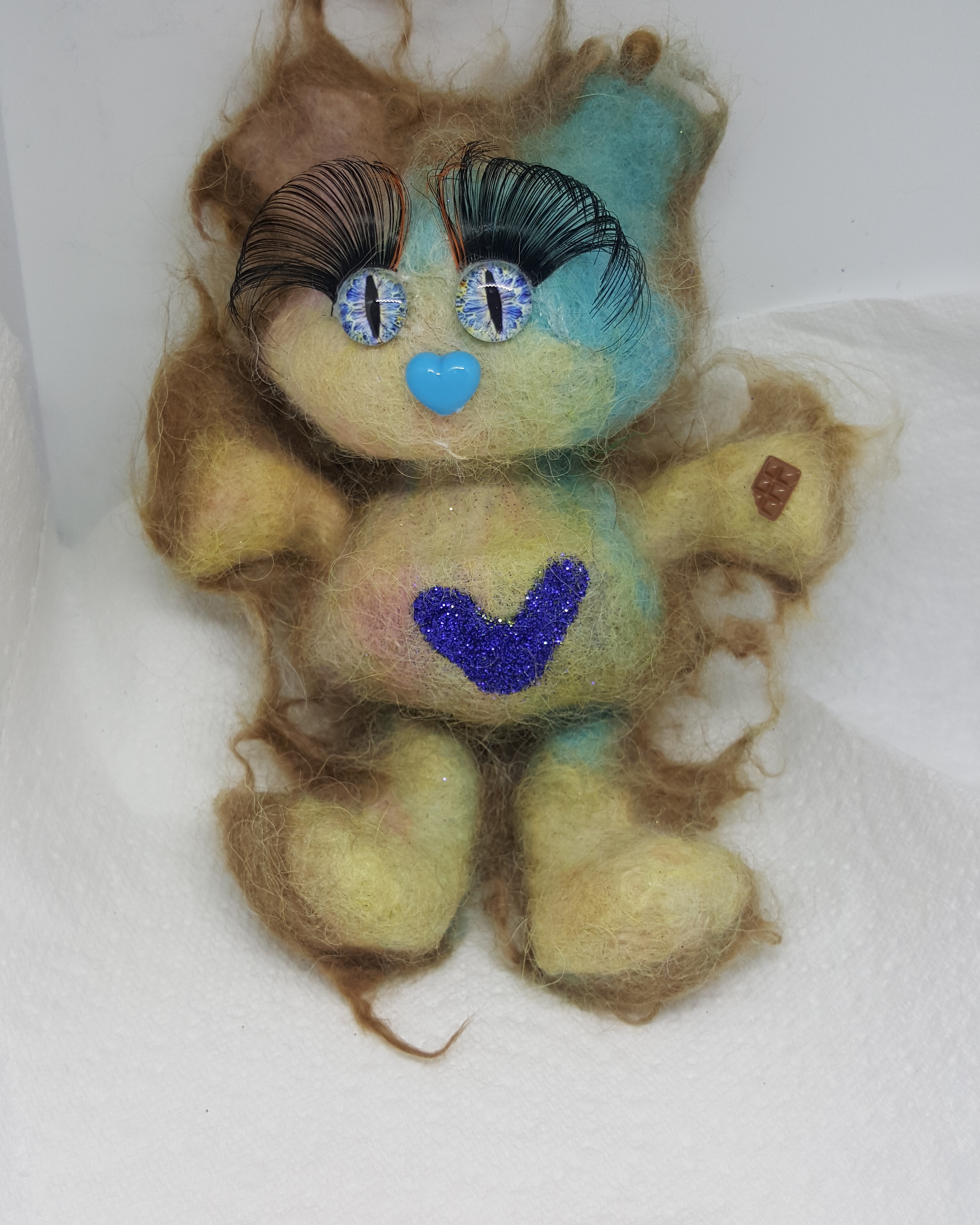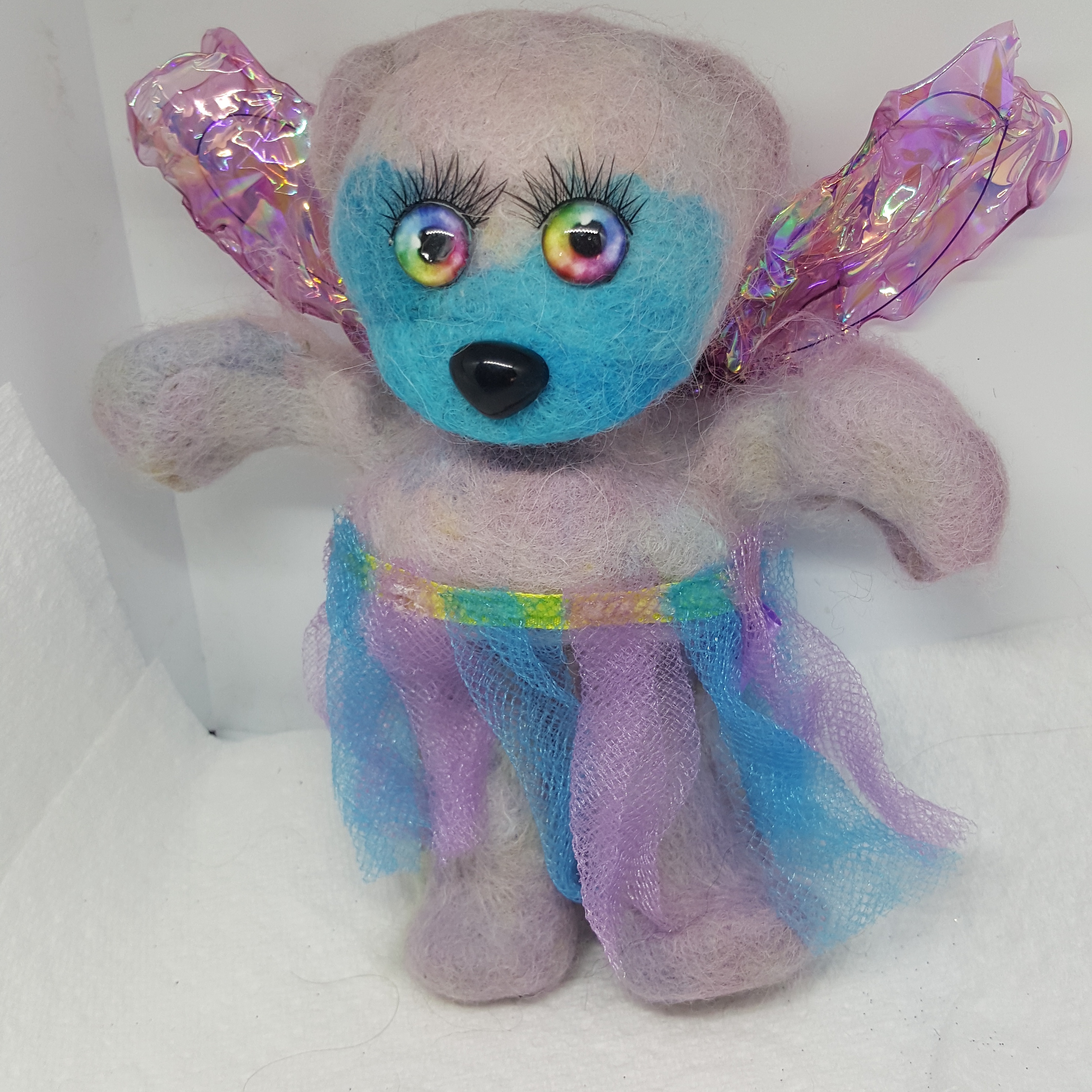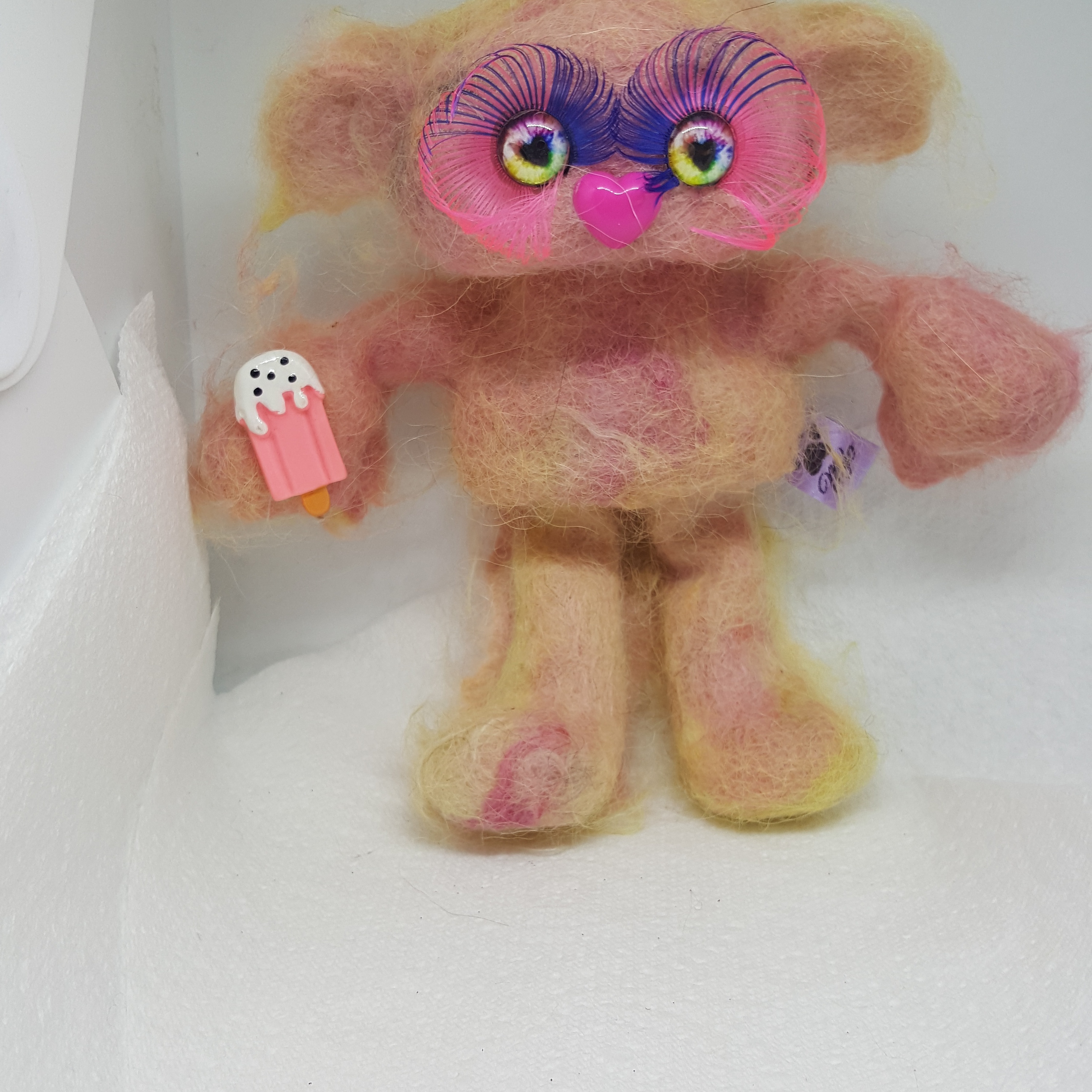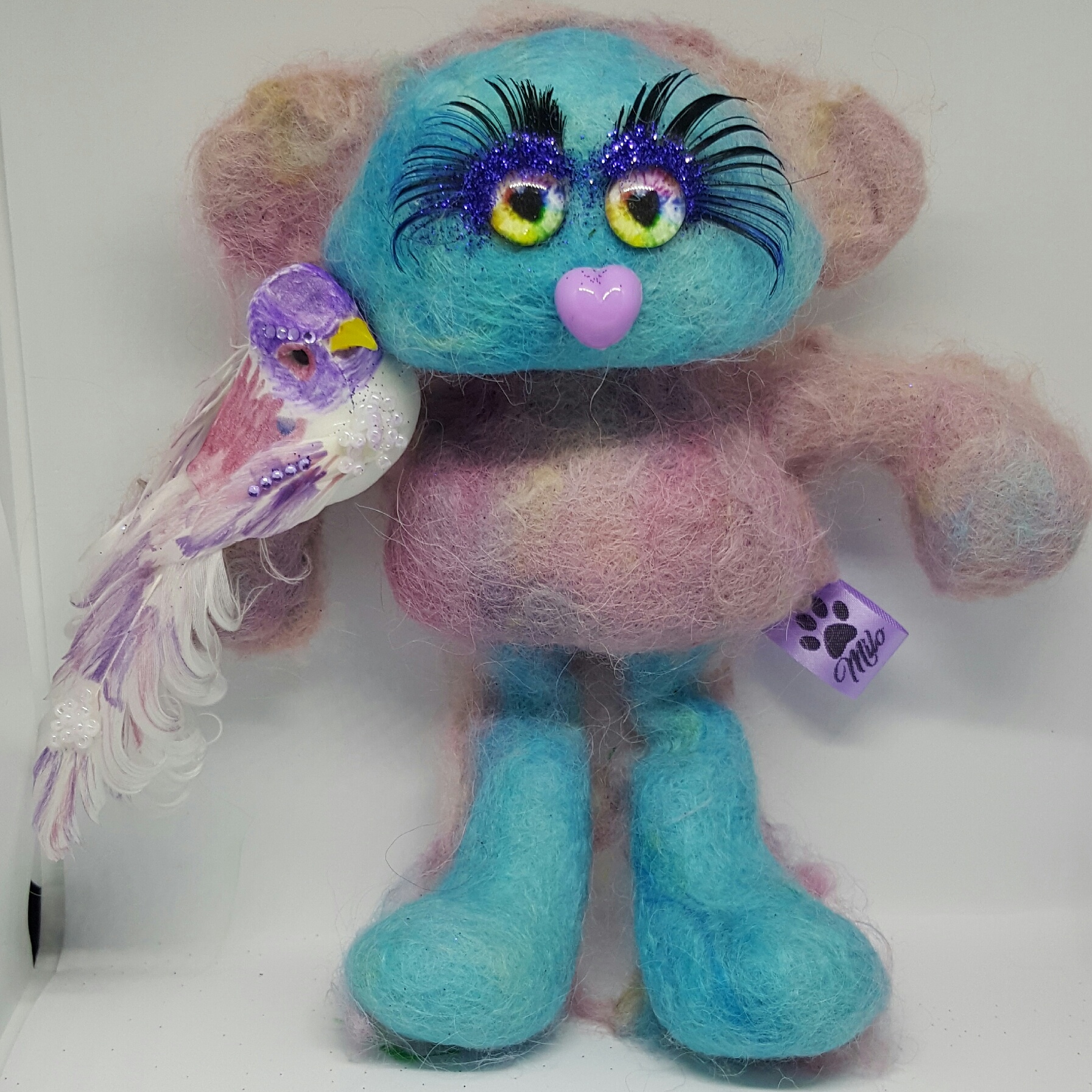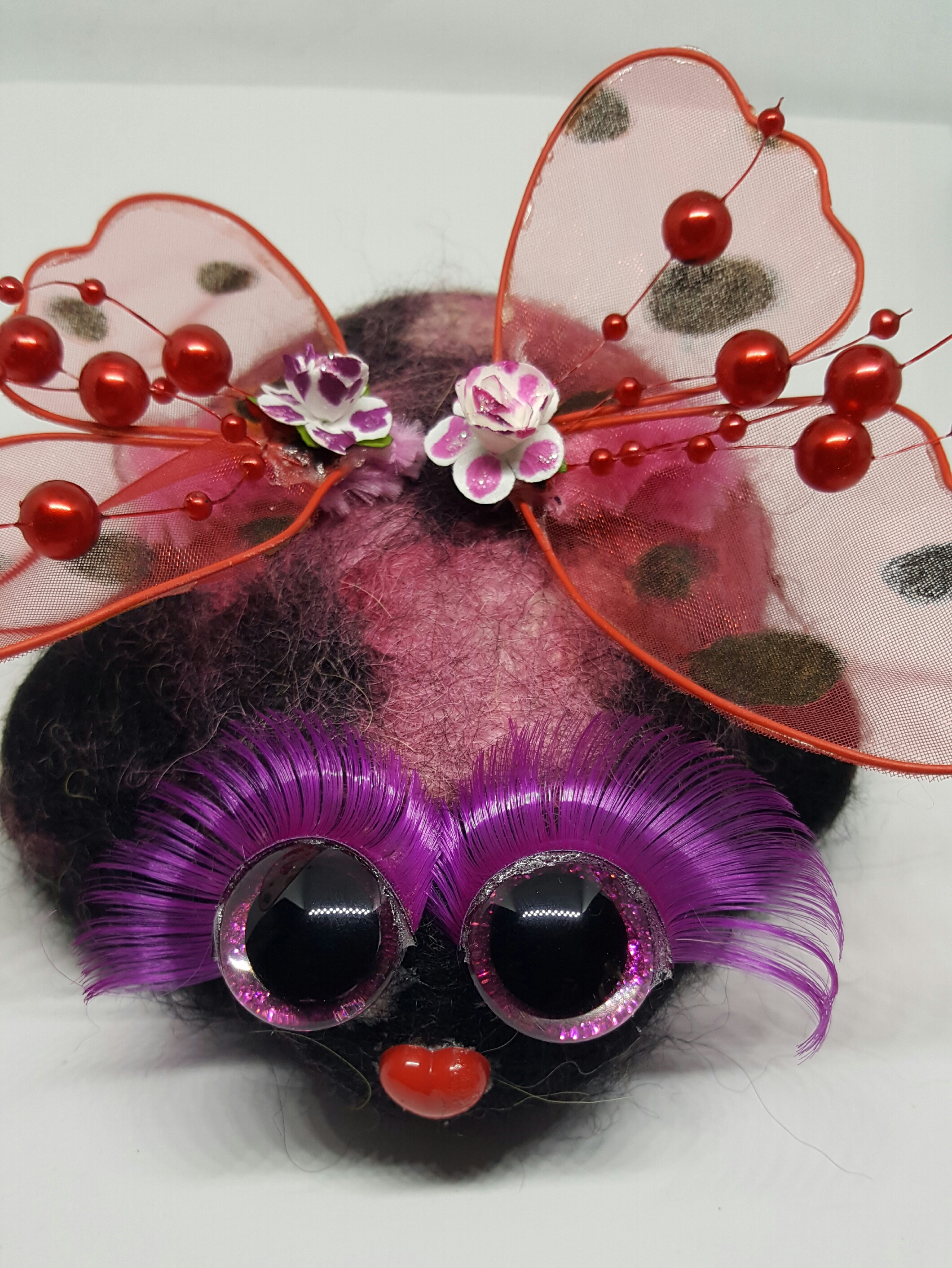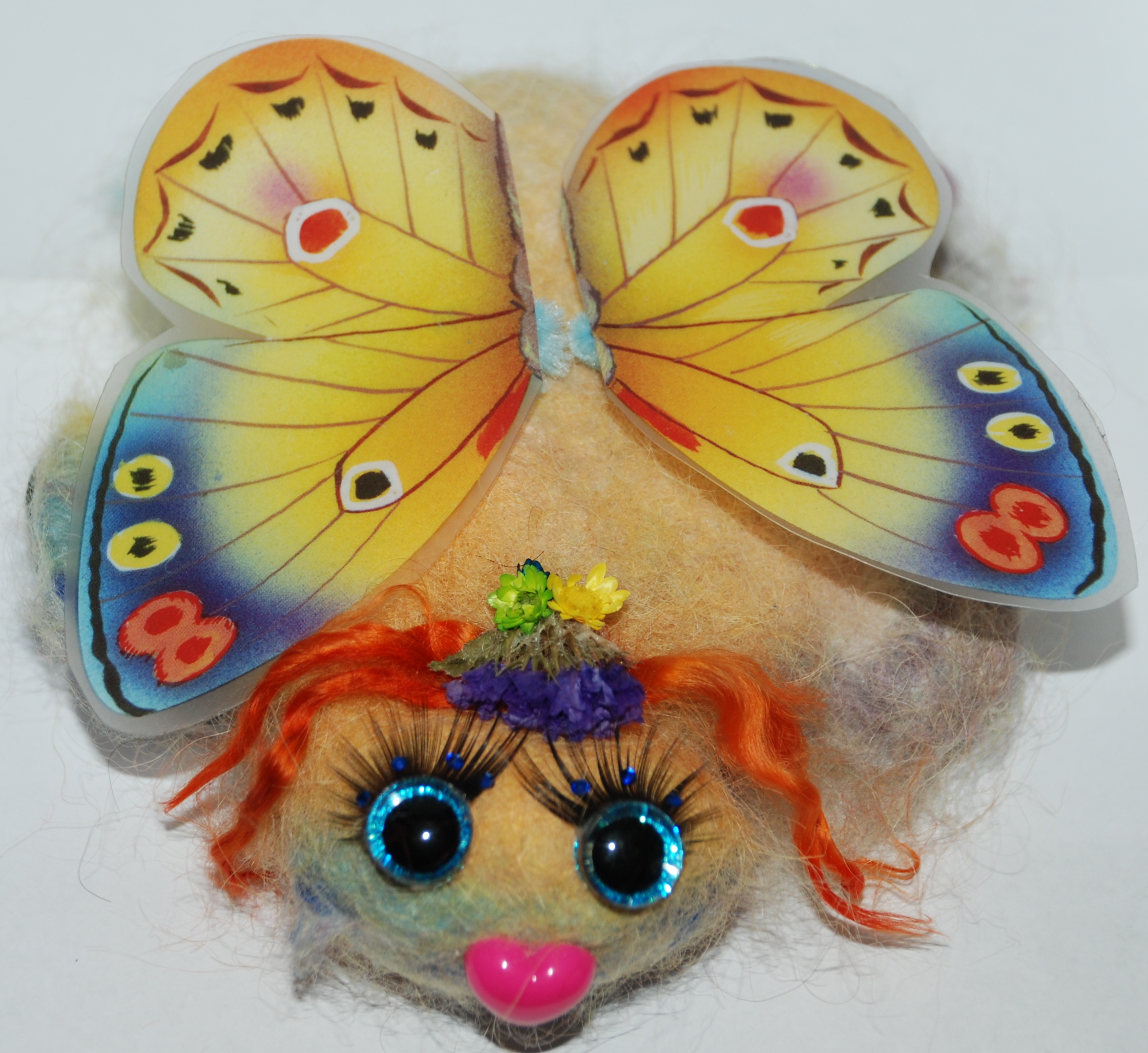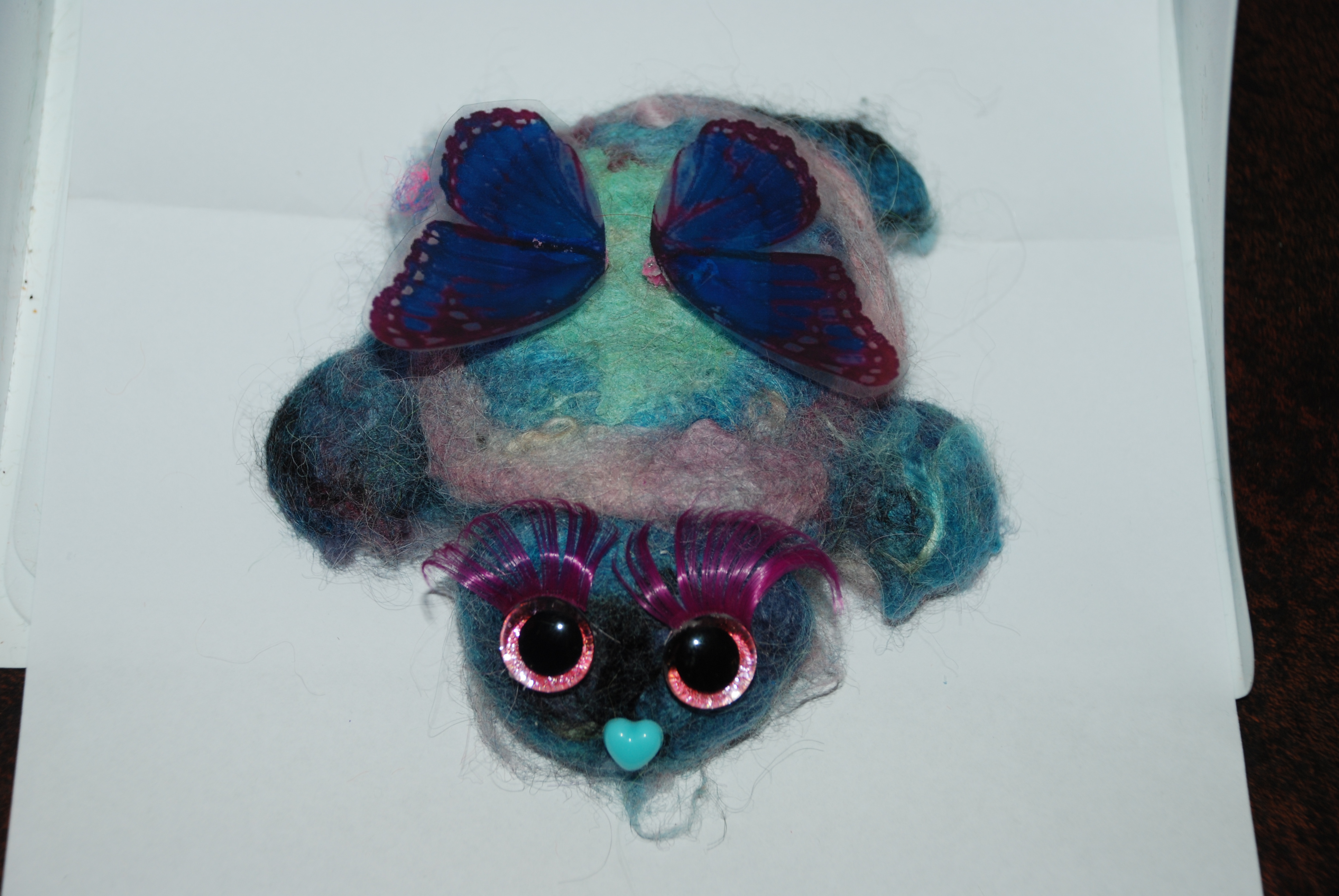 For Items below, I can send an invoice through Paypal, and post worldwide, ( I only charge what Australia post charges) or I can accept Bank deposit. Just email me with what you would like paintedpines@hotmail.com
Various Postcards below, $2 each.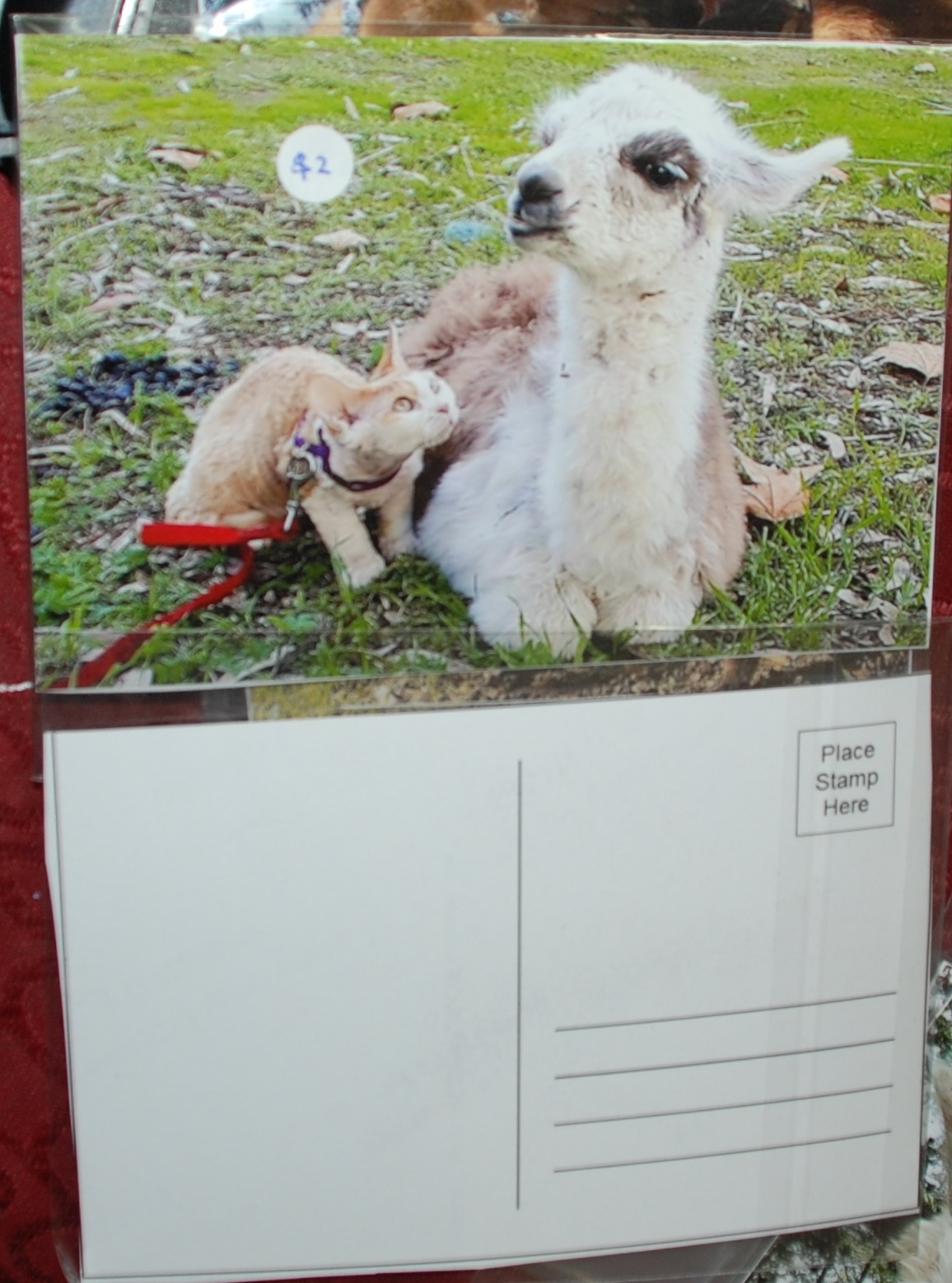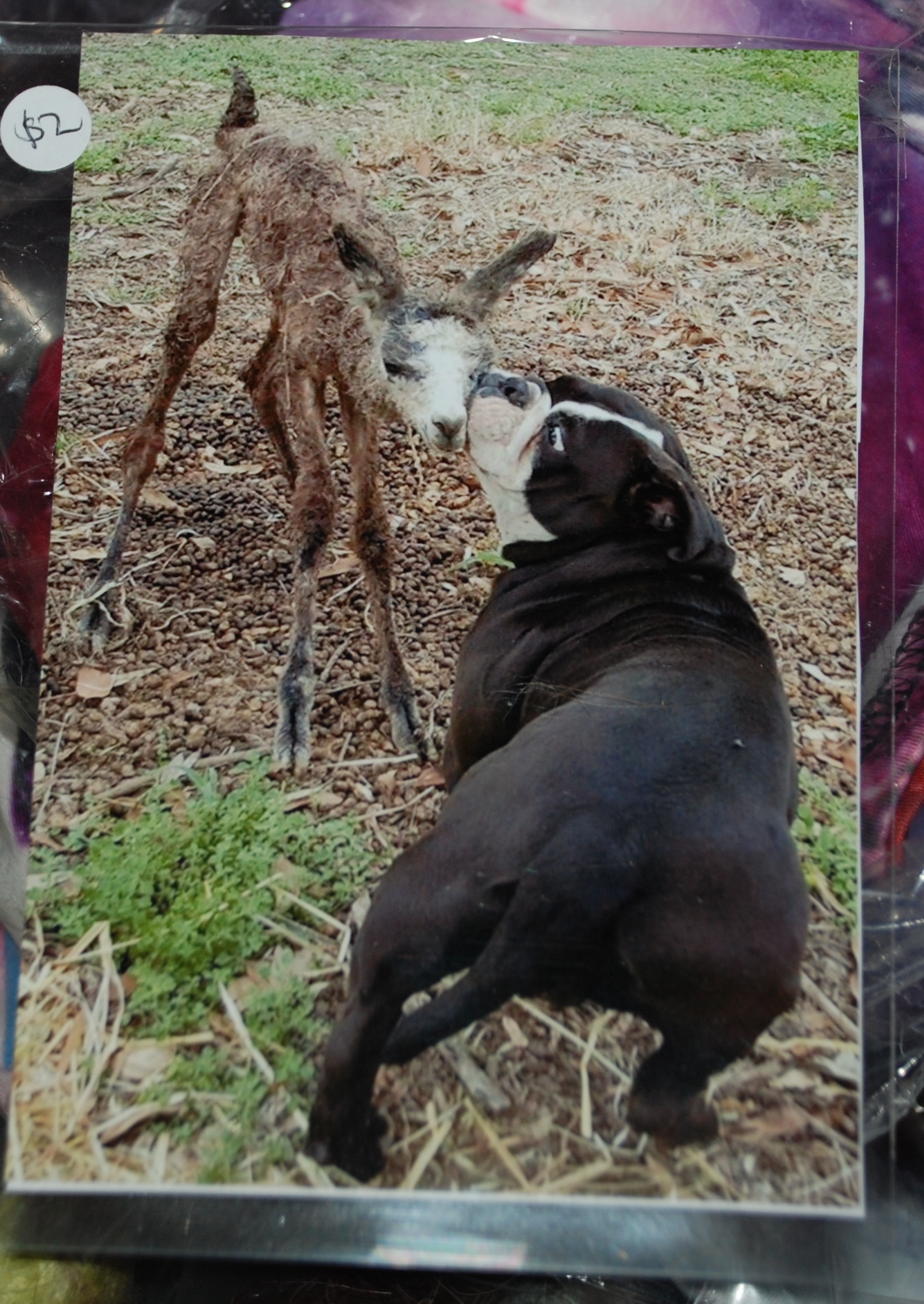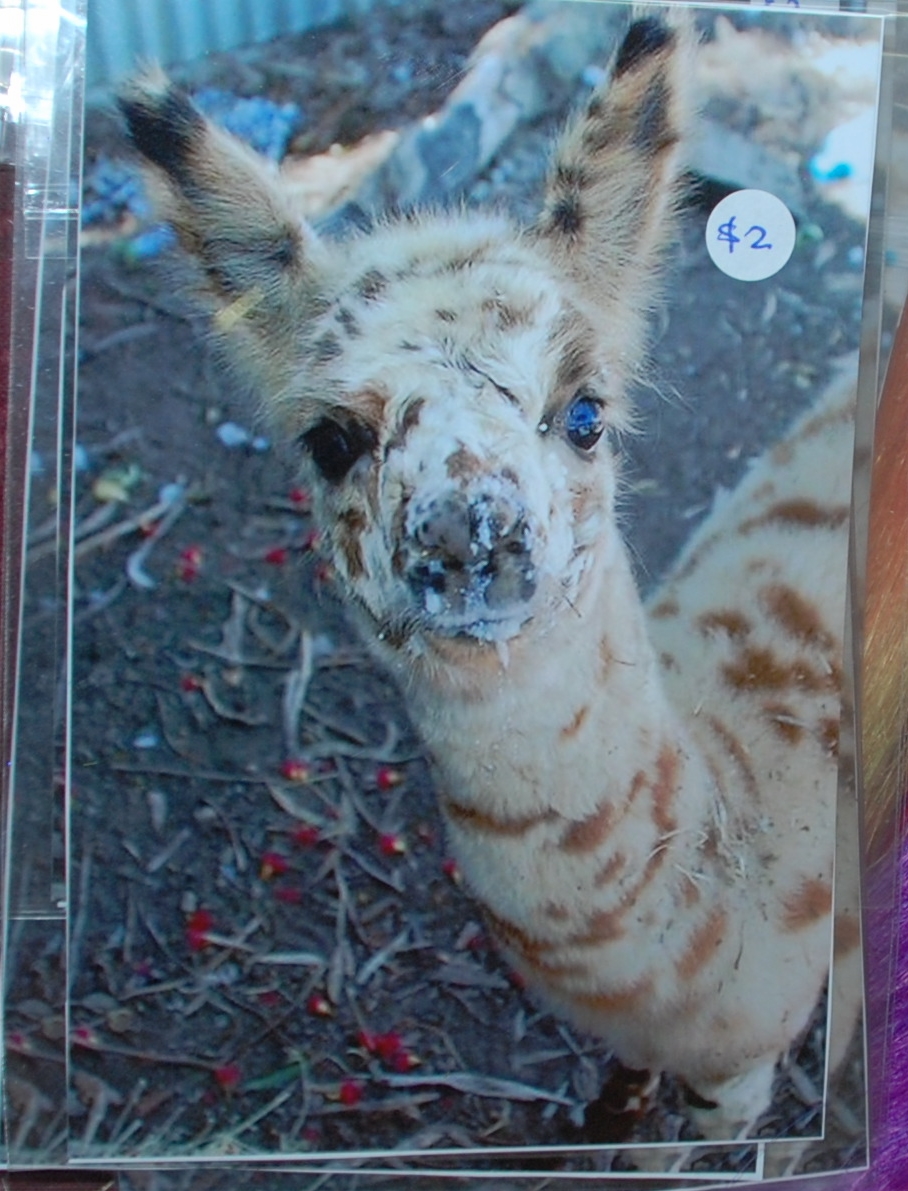 Shottie and Luna, Gifta and Boomer, & Milk face Masterpiece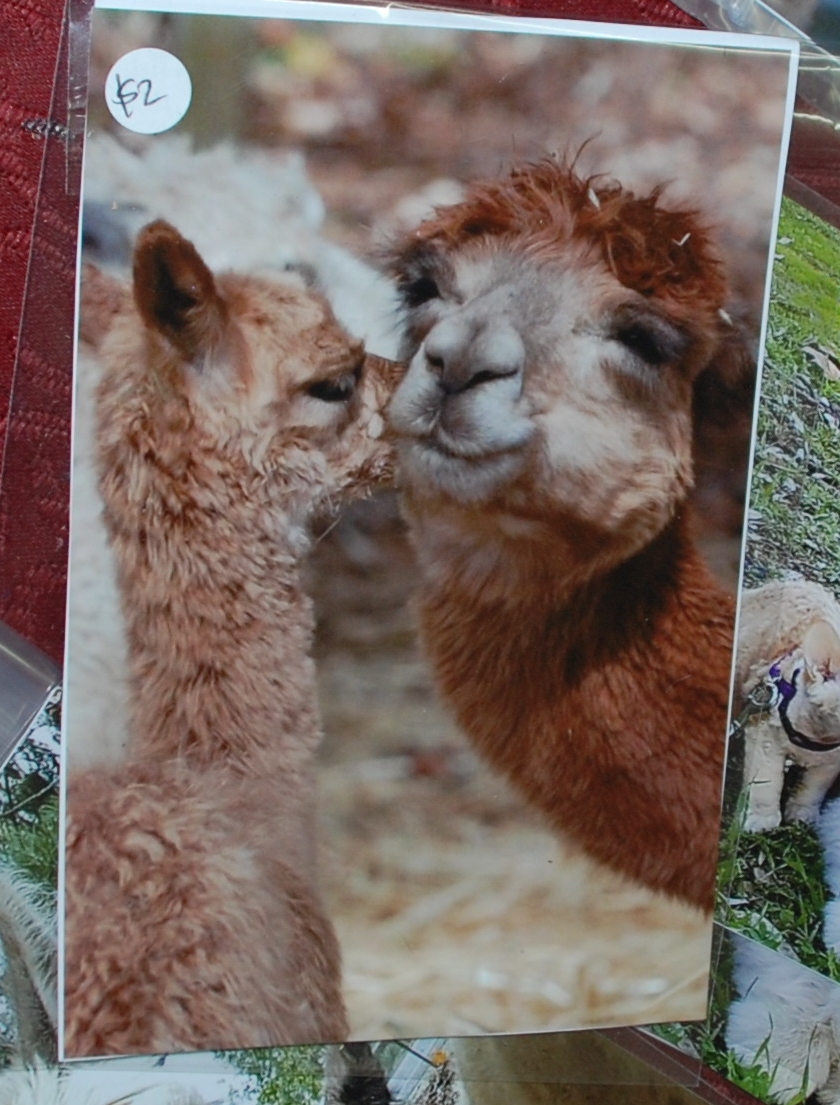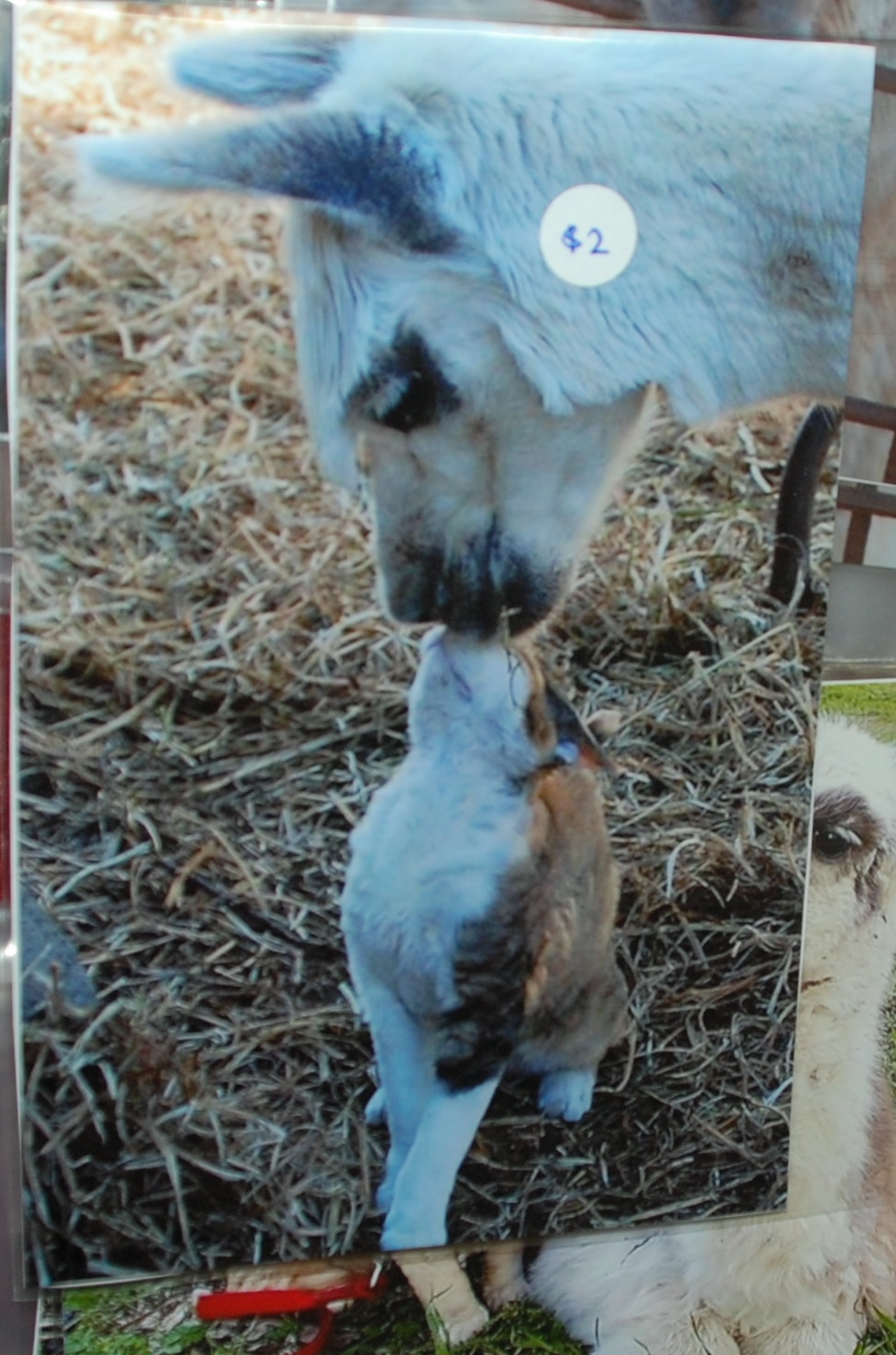 Tayla and son, and Breezer kissing Spider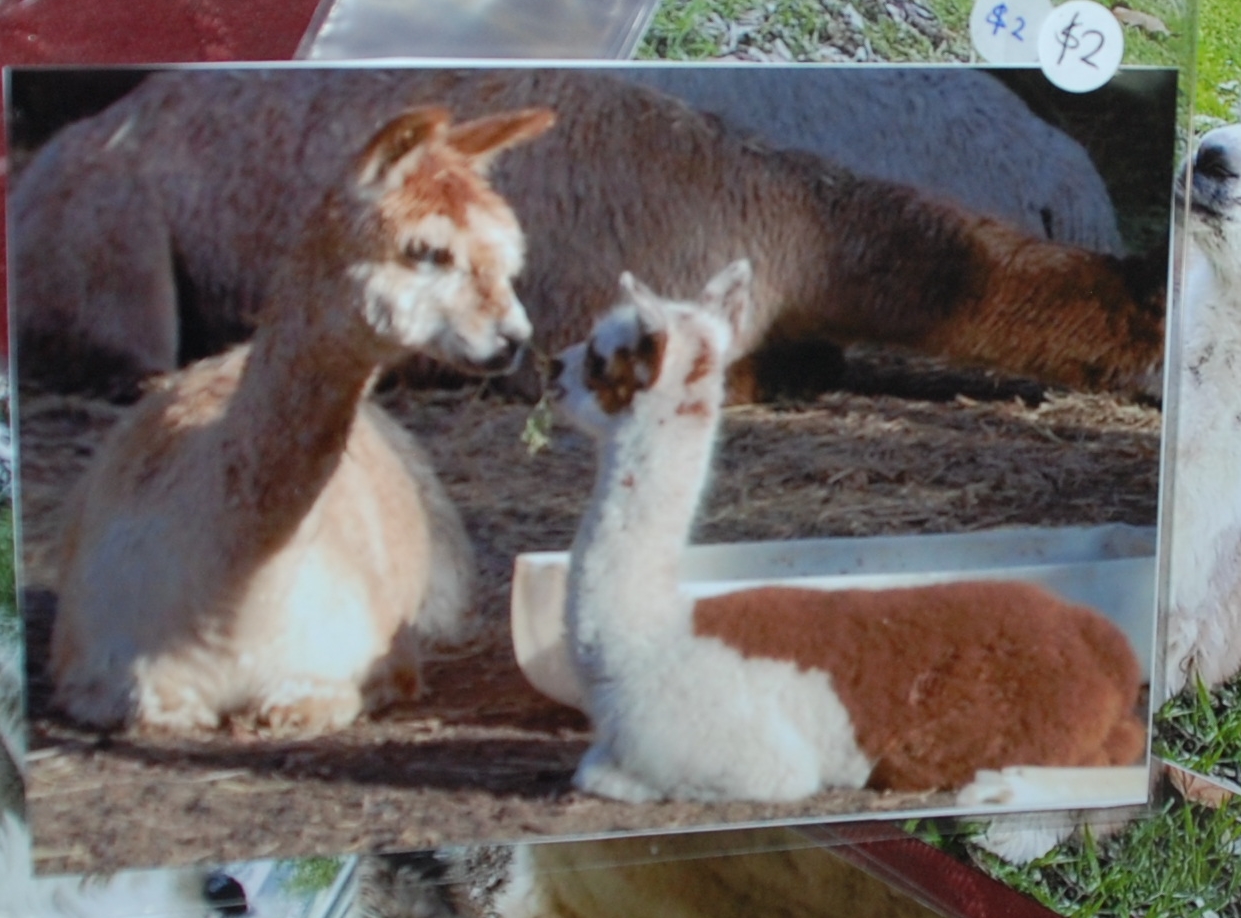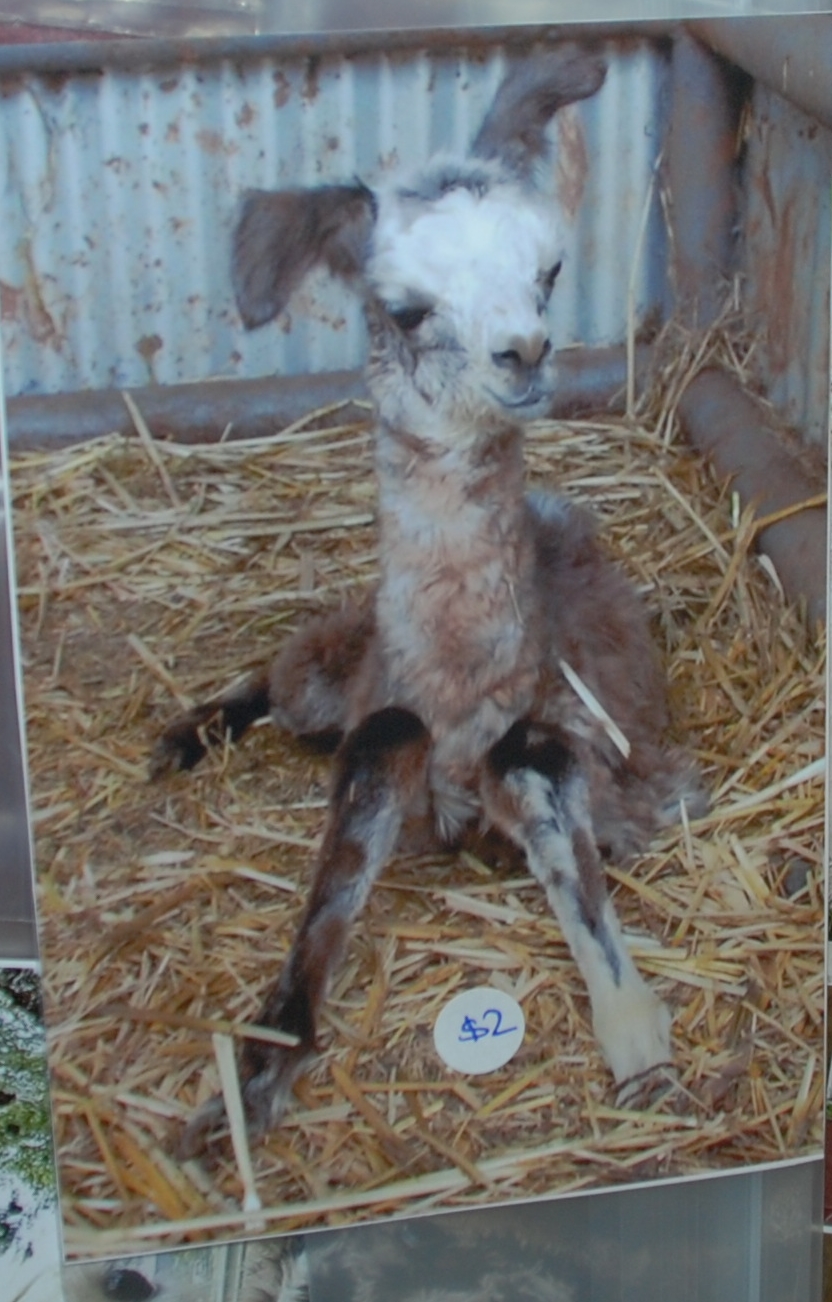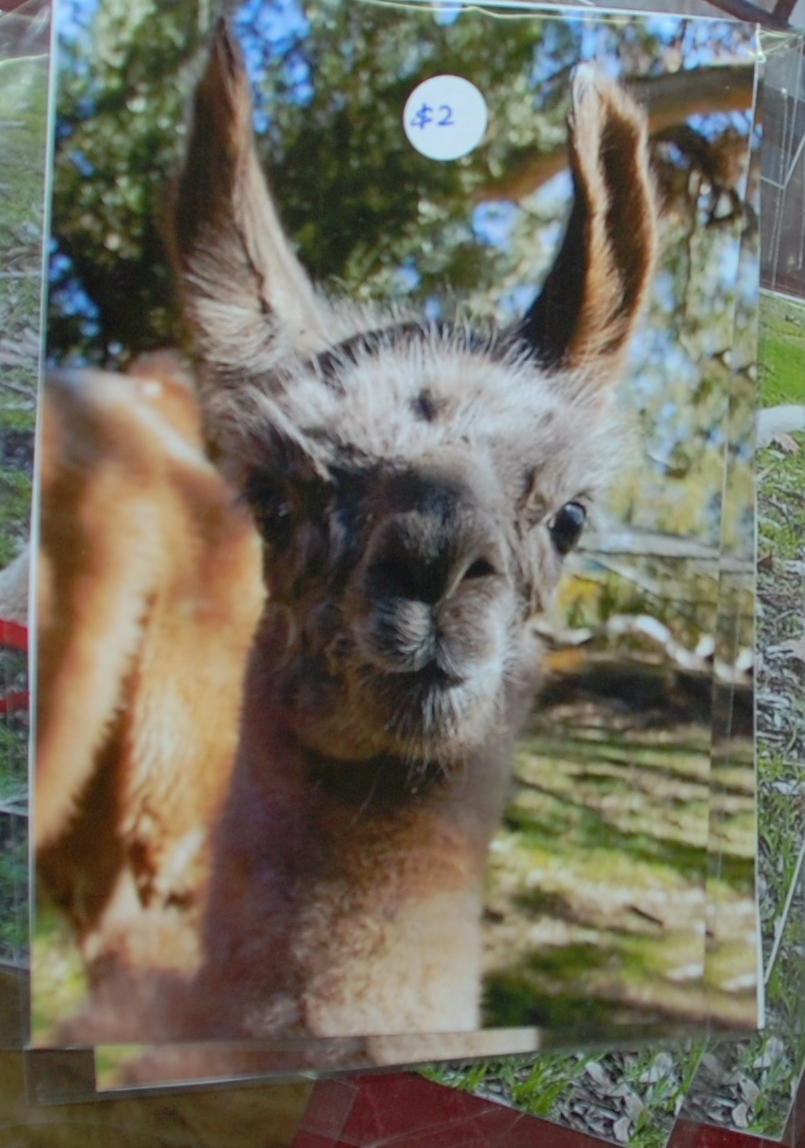 Emmy in discussion with Kaleidoscope, Donkey & Princess Elestia ( both Llamas)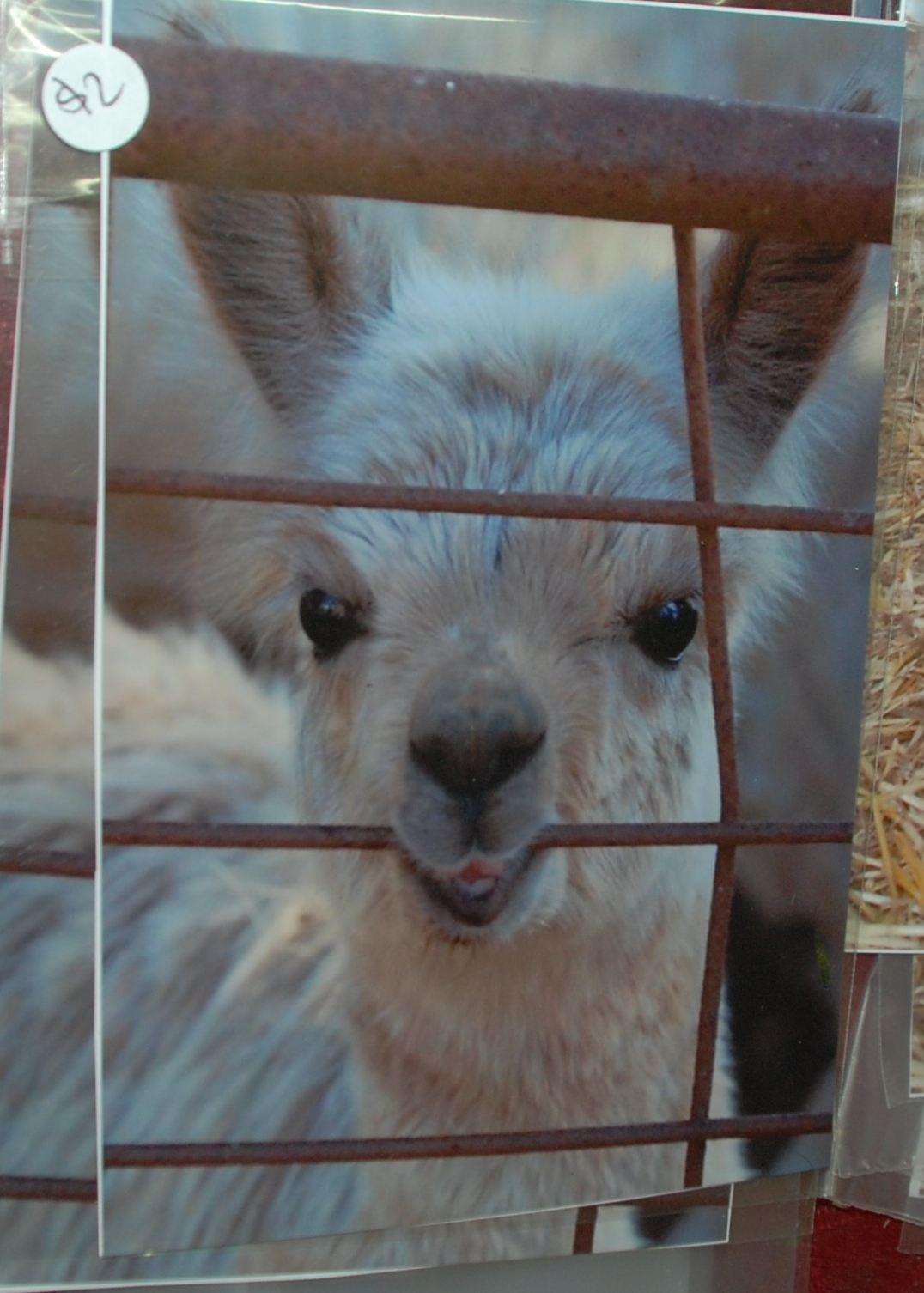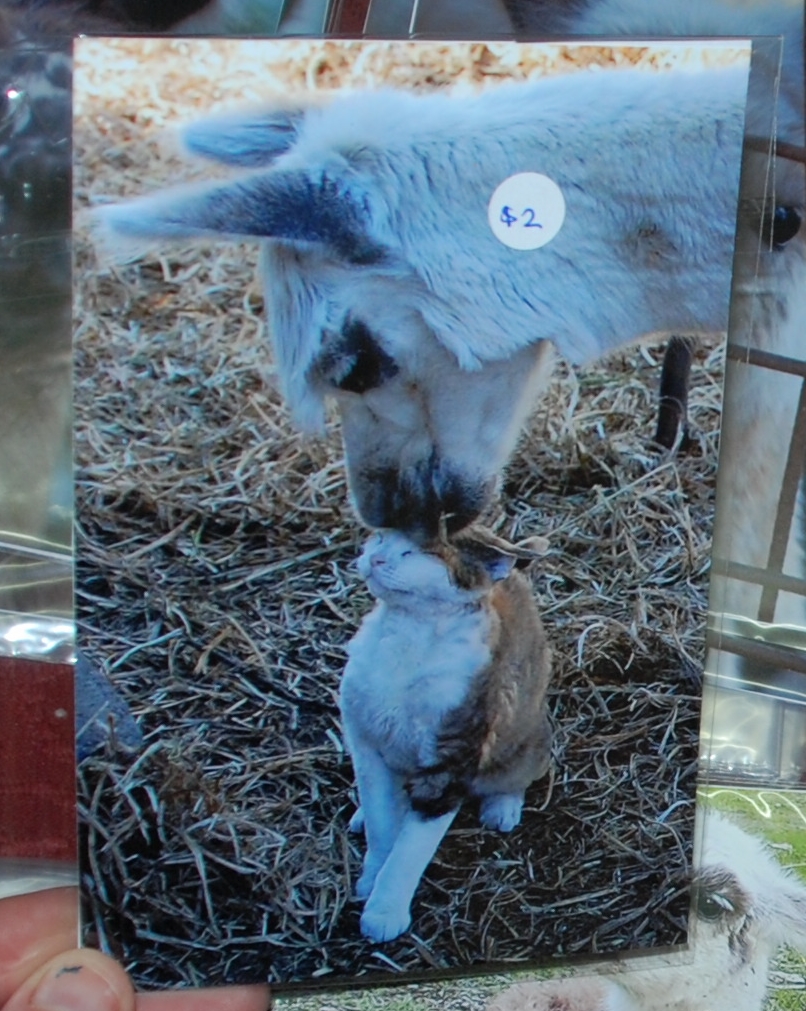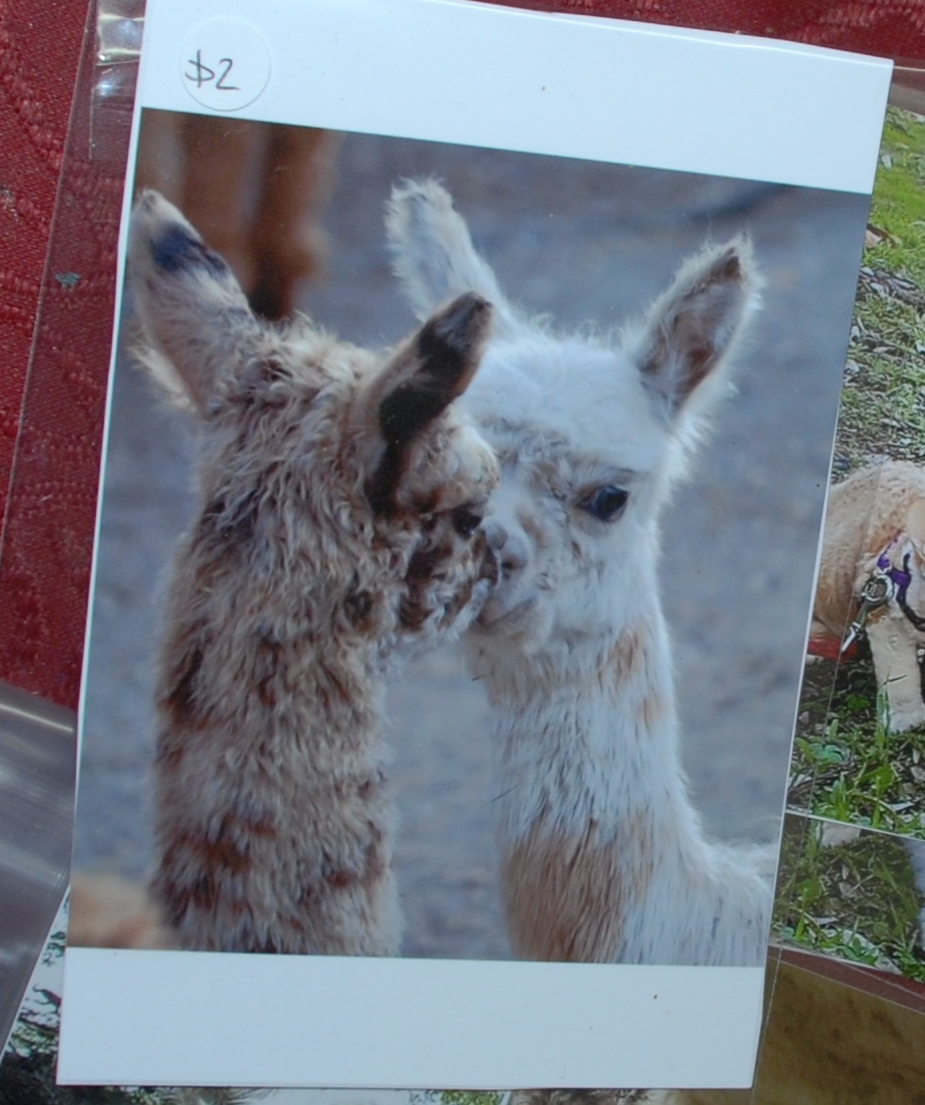 Nimoweii, Breezer kissing Spider, Dreamy kissing Hickey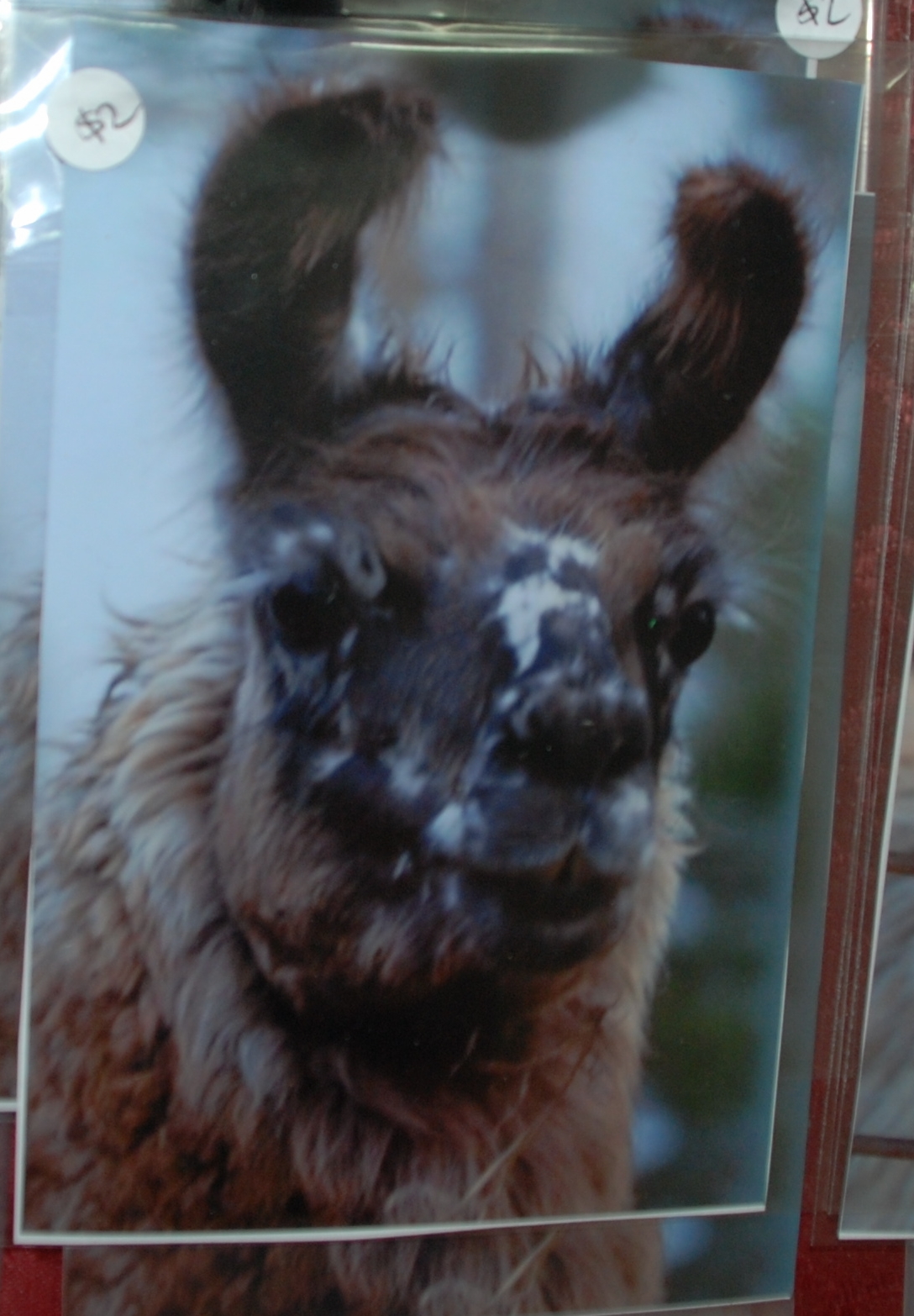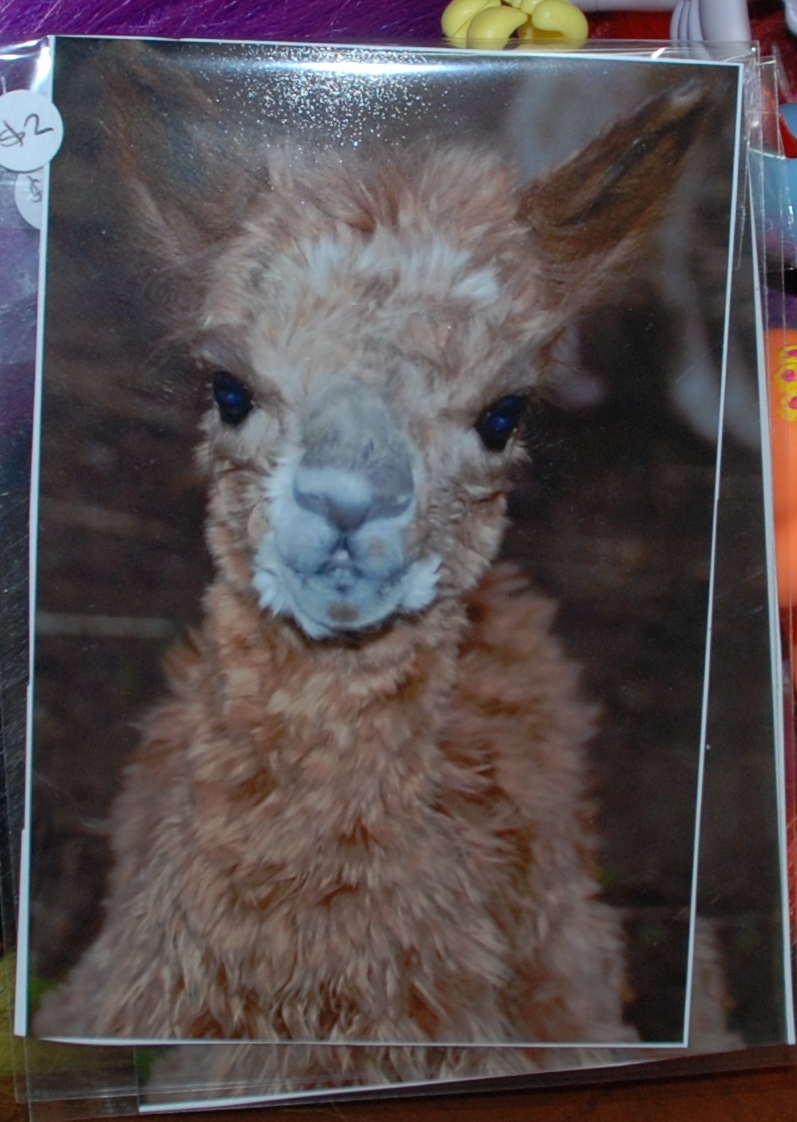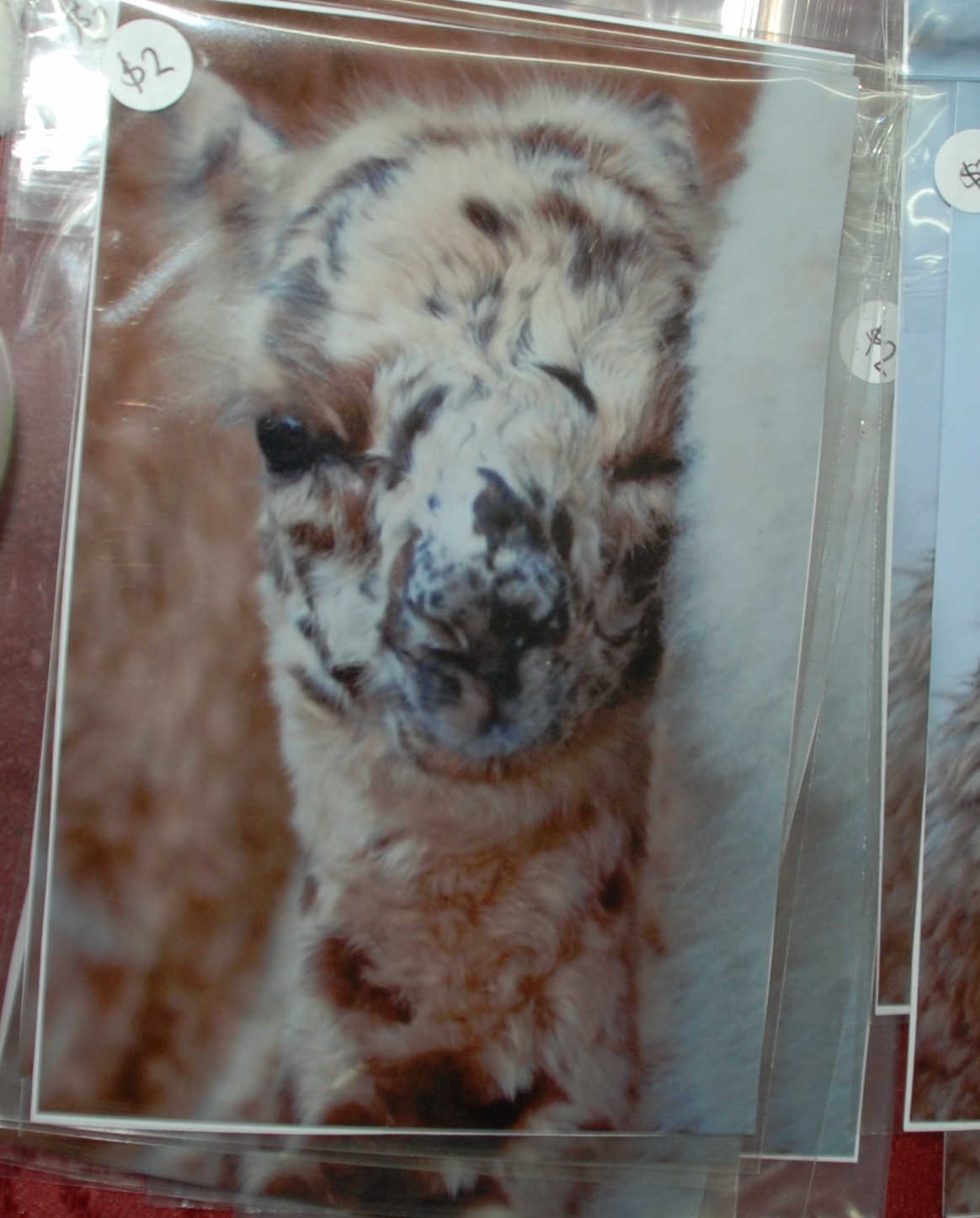 Spex (llama Stud male) Gucci, and Strykers Masterpiece being Shy.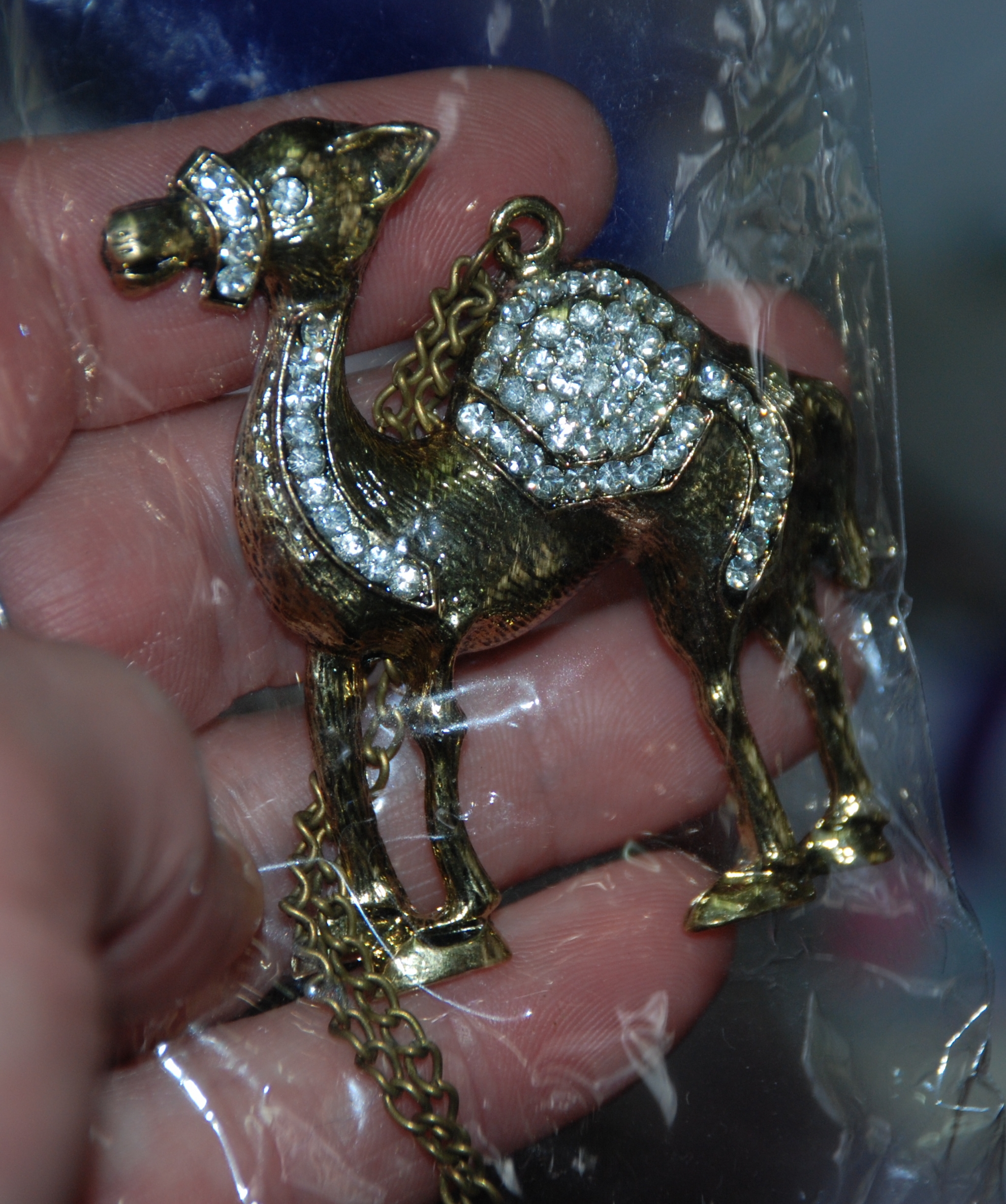 Camel Necklace $2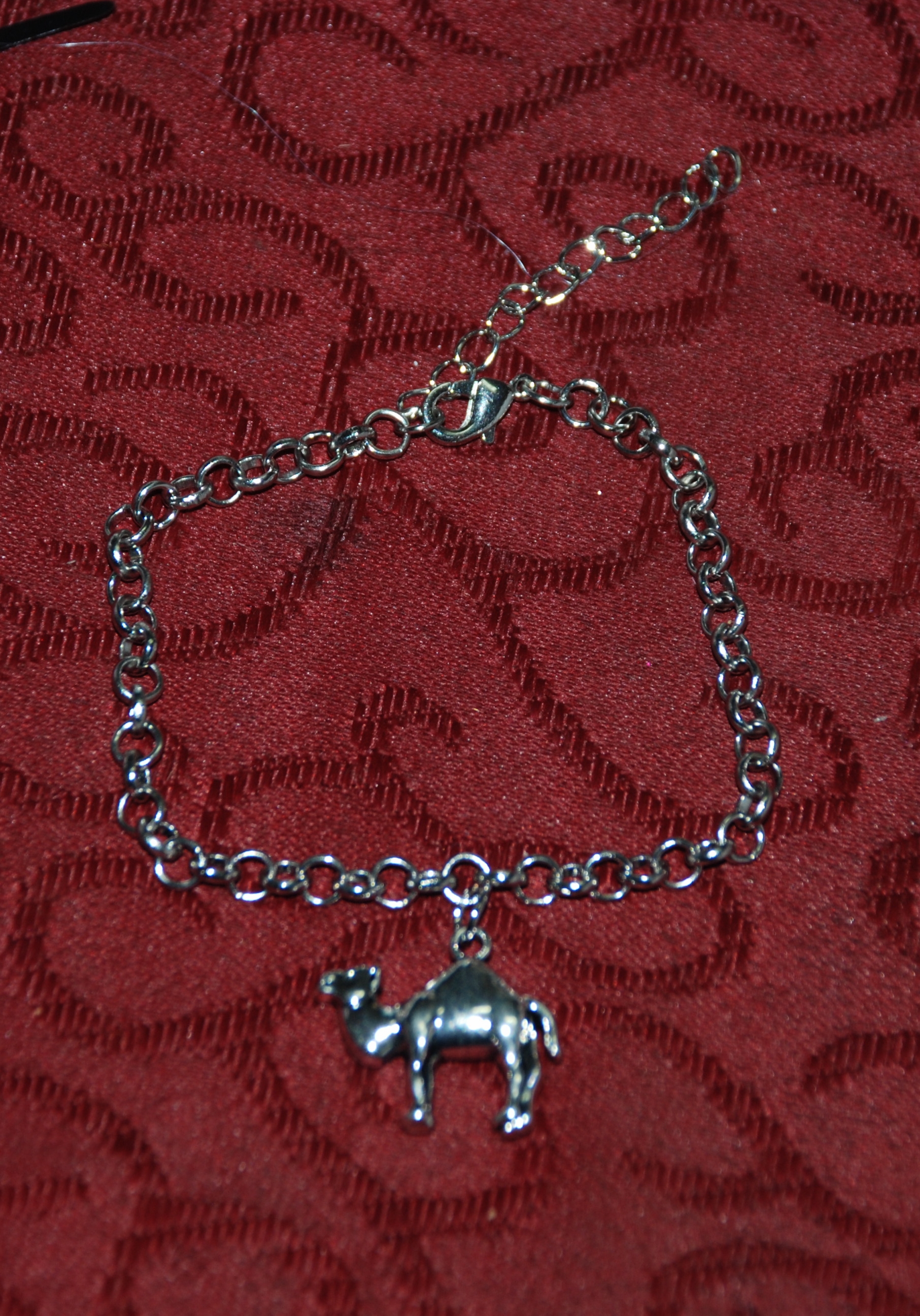 Camel bracelet $4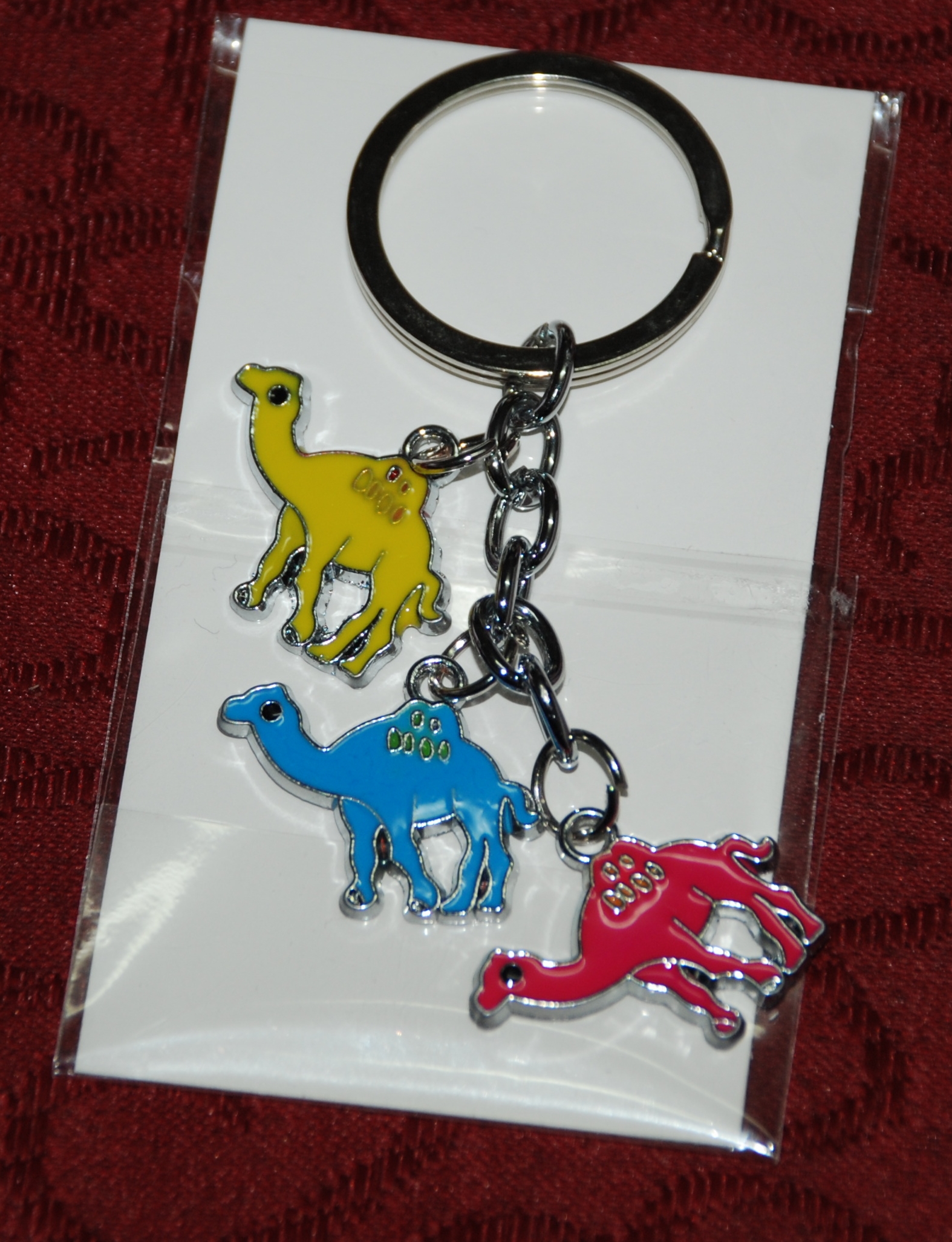 3 camels $3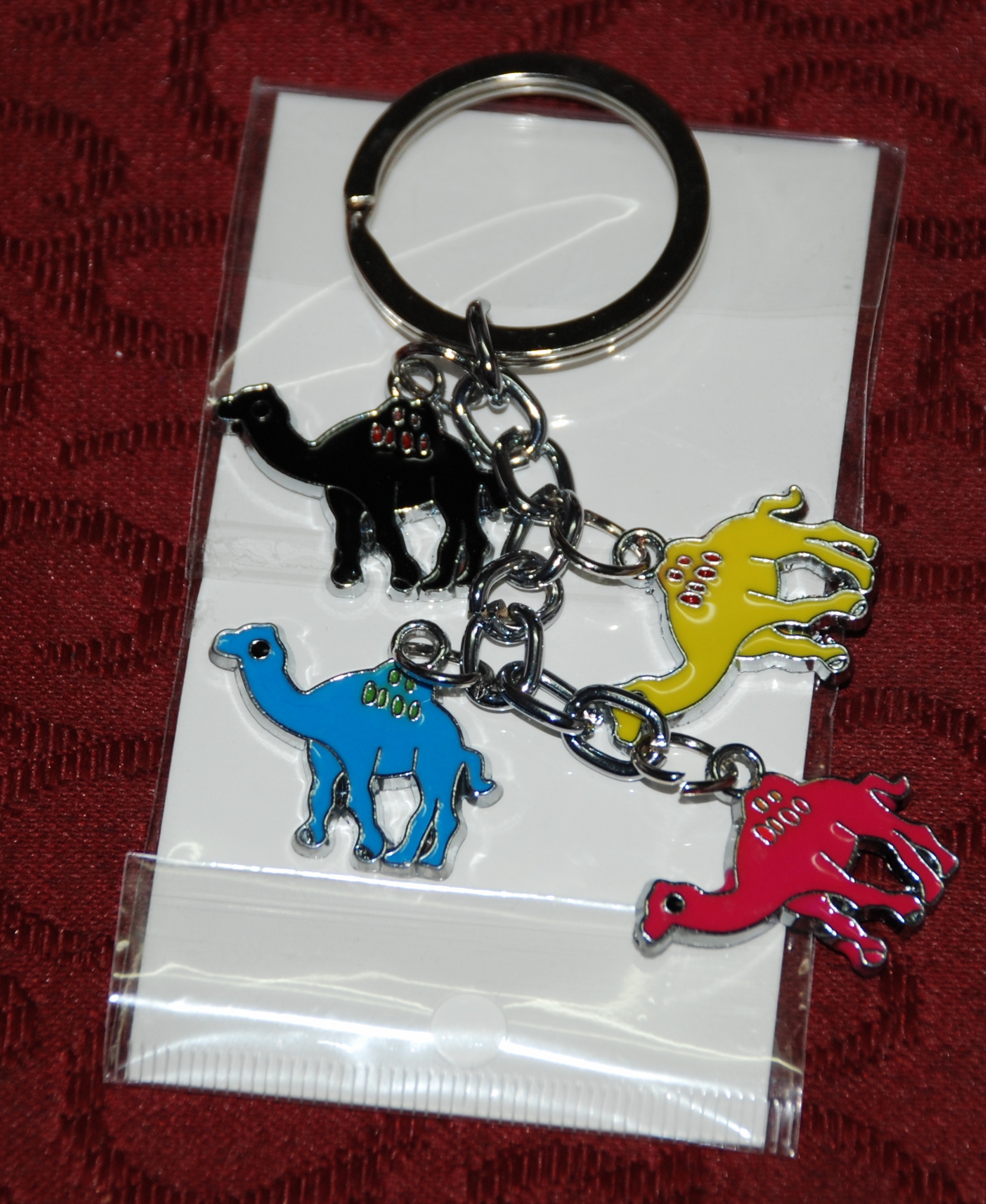 4 camels $4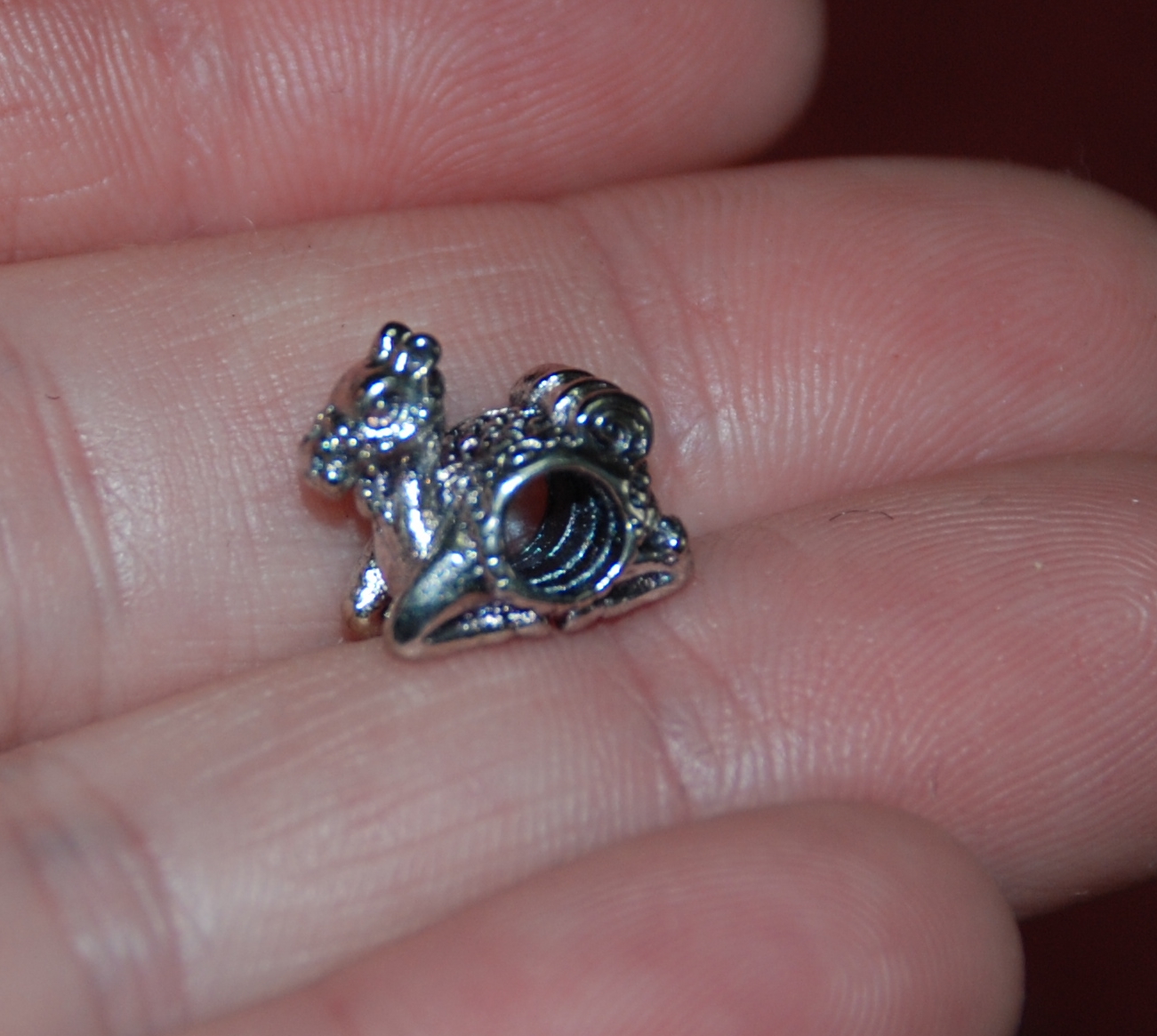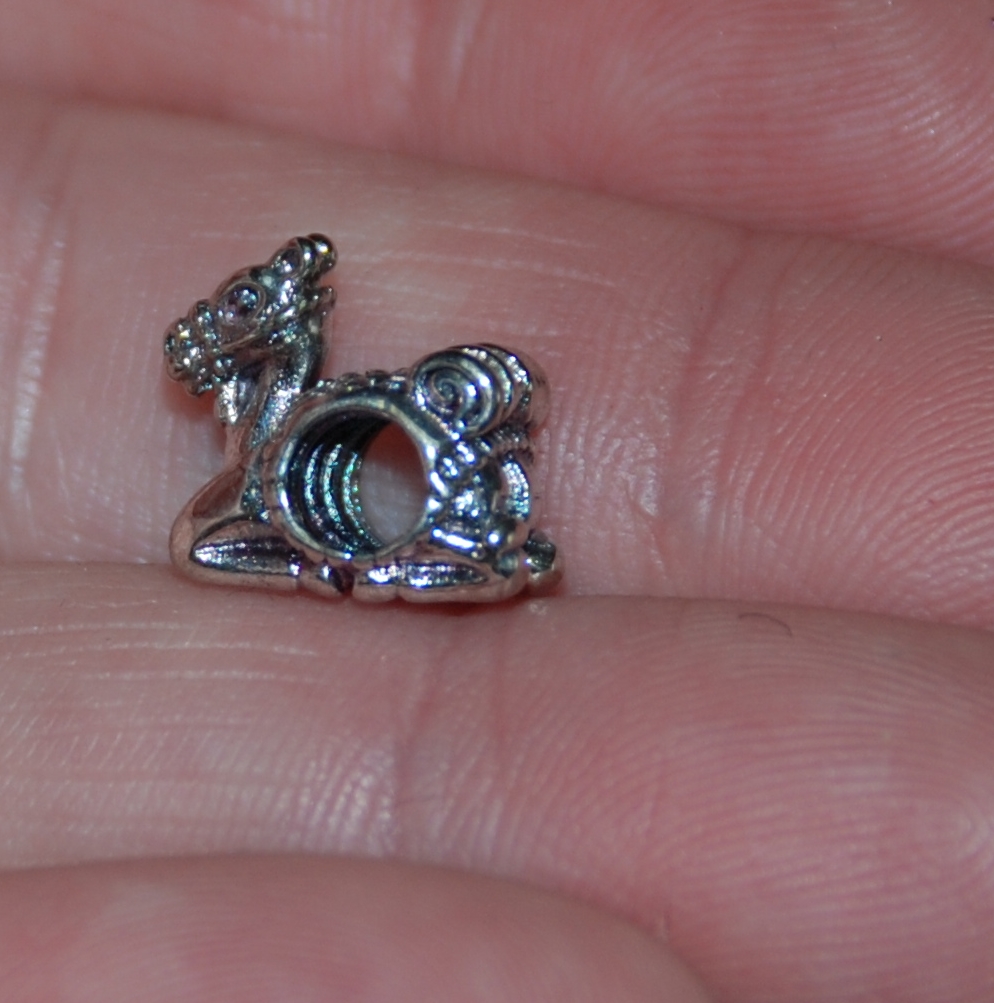 Camel Charm $1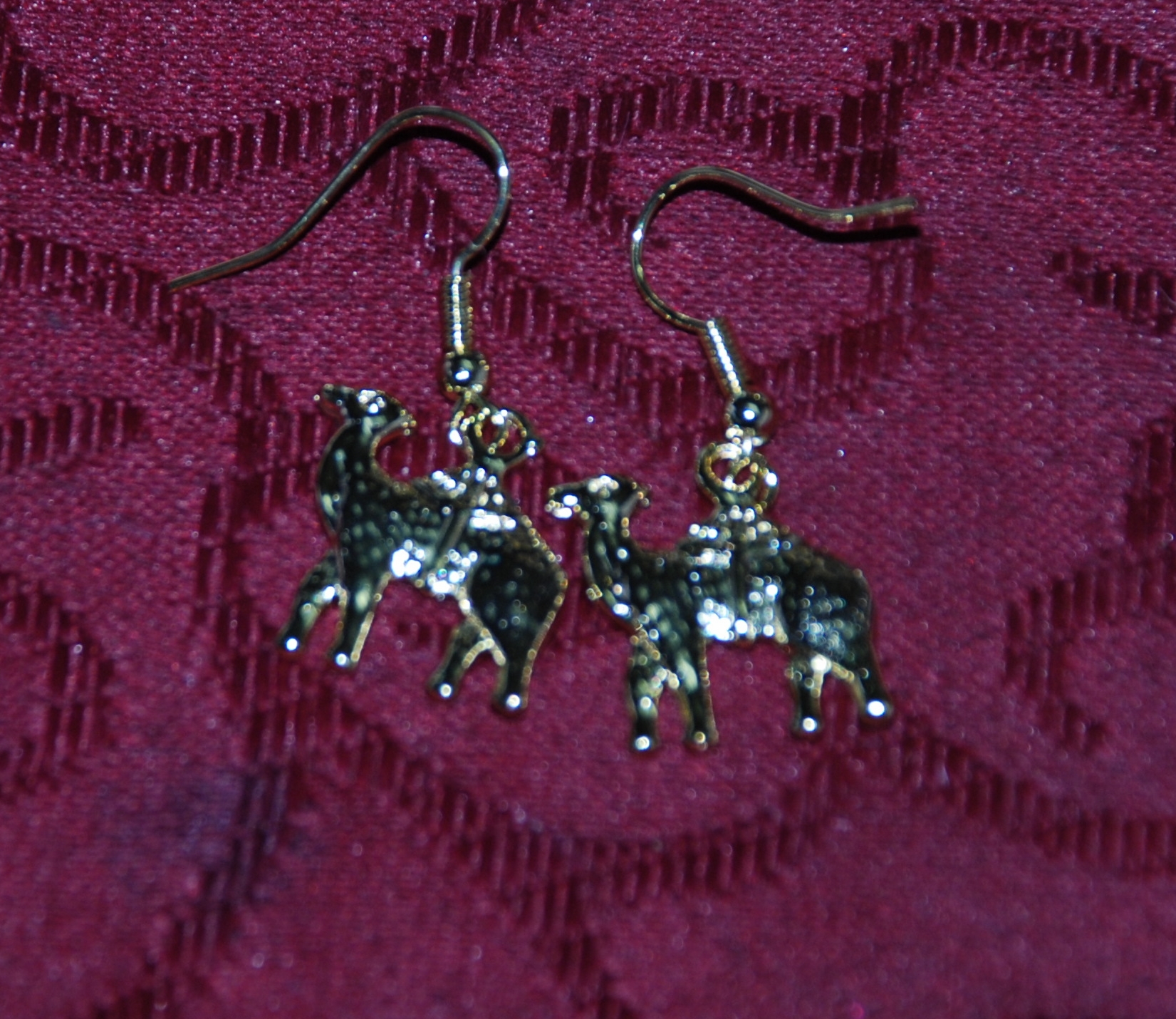 Gold coloured camel earings $2
Brooch $5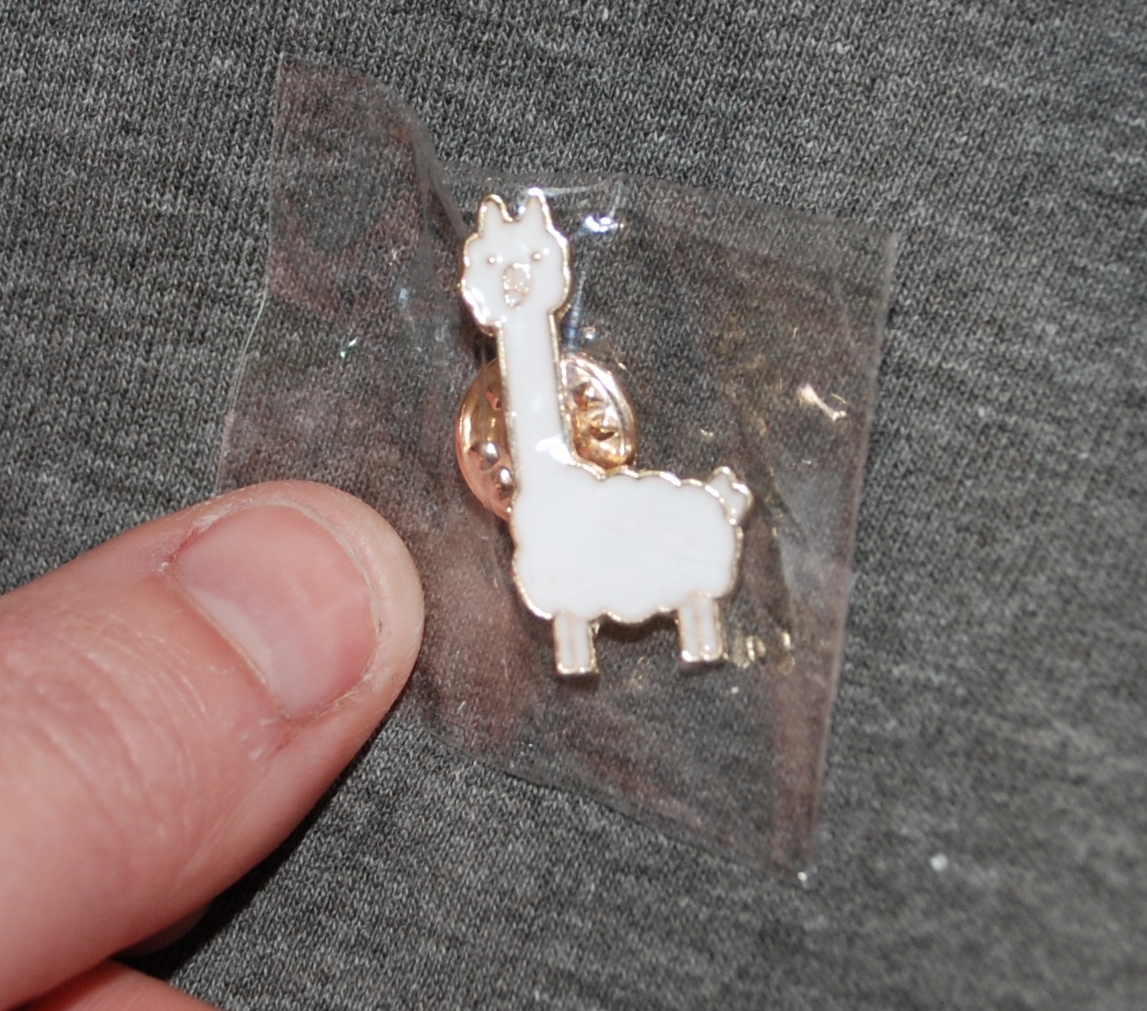 Iphone 7 plus case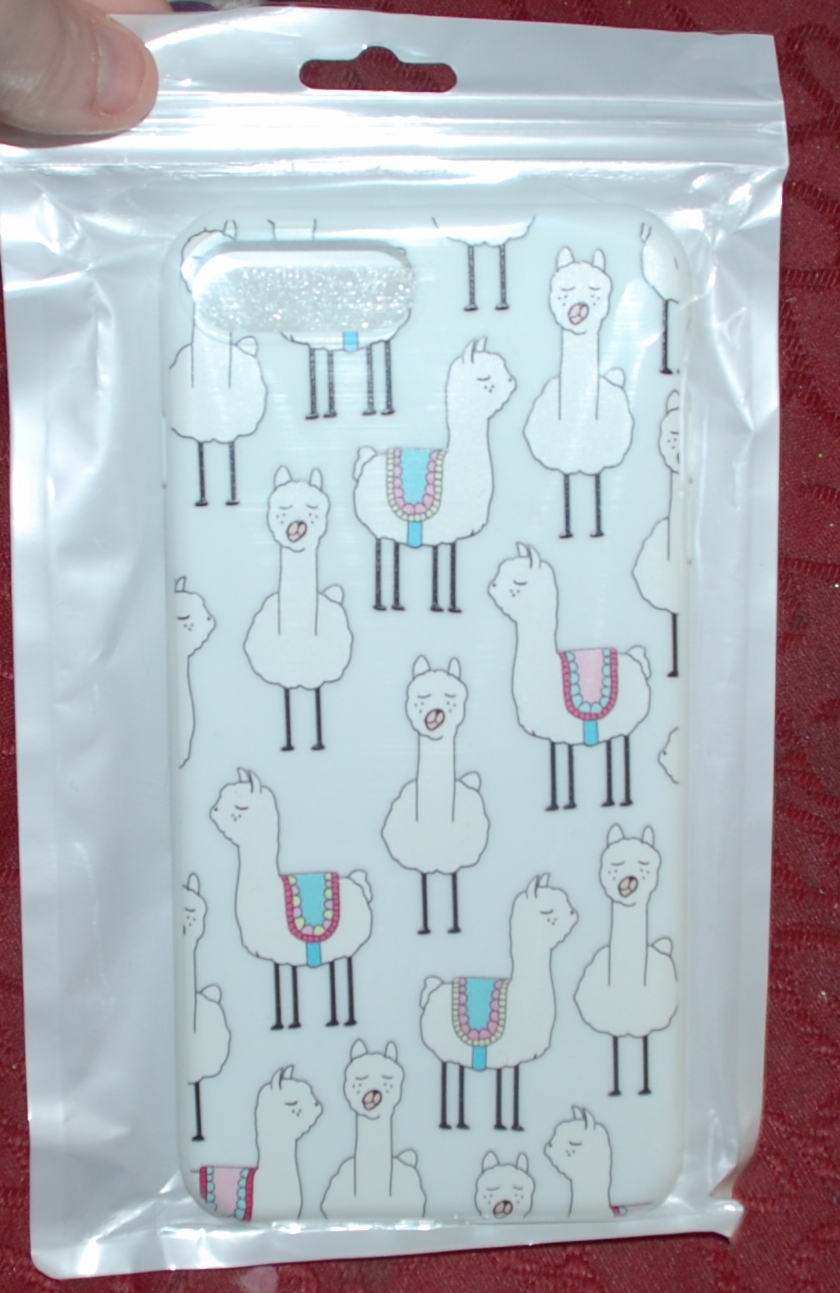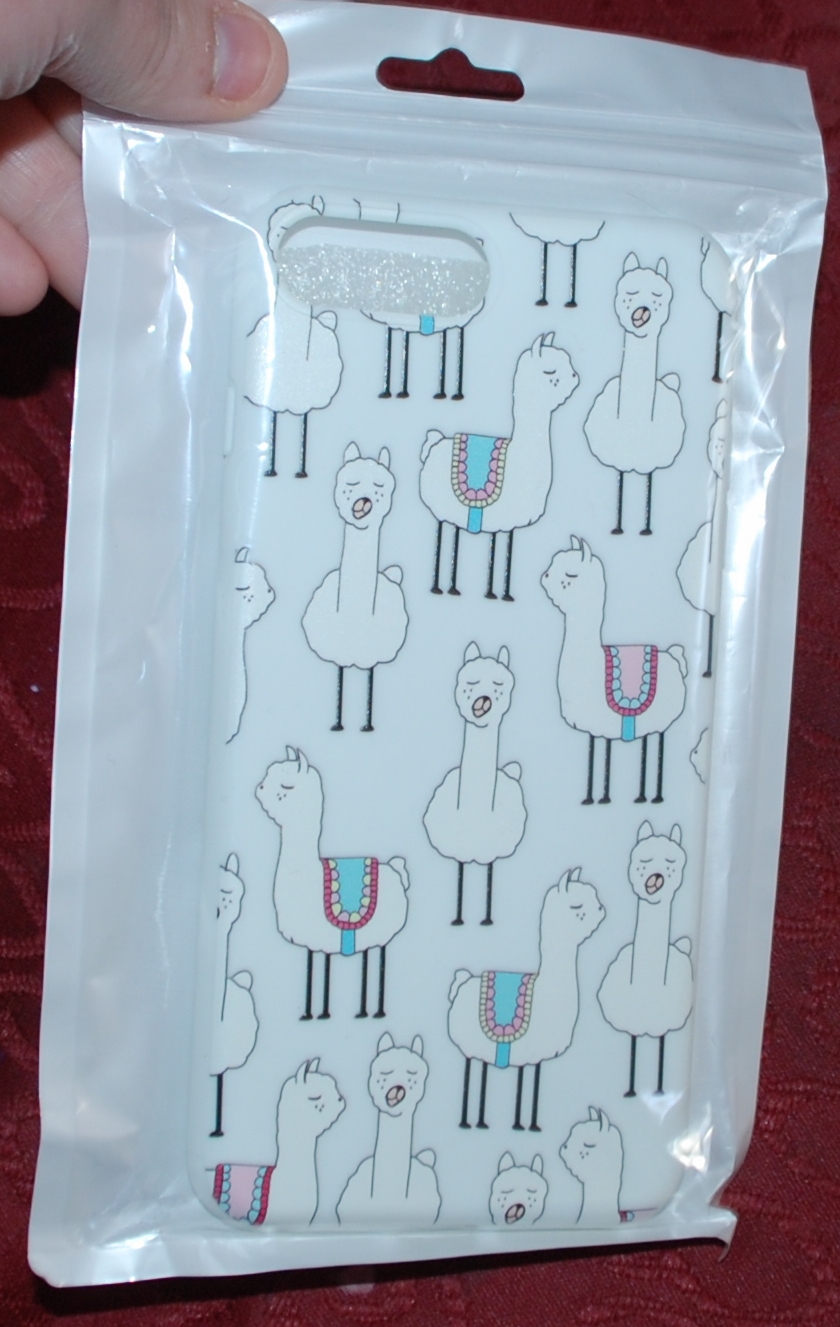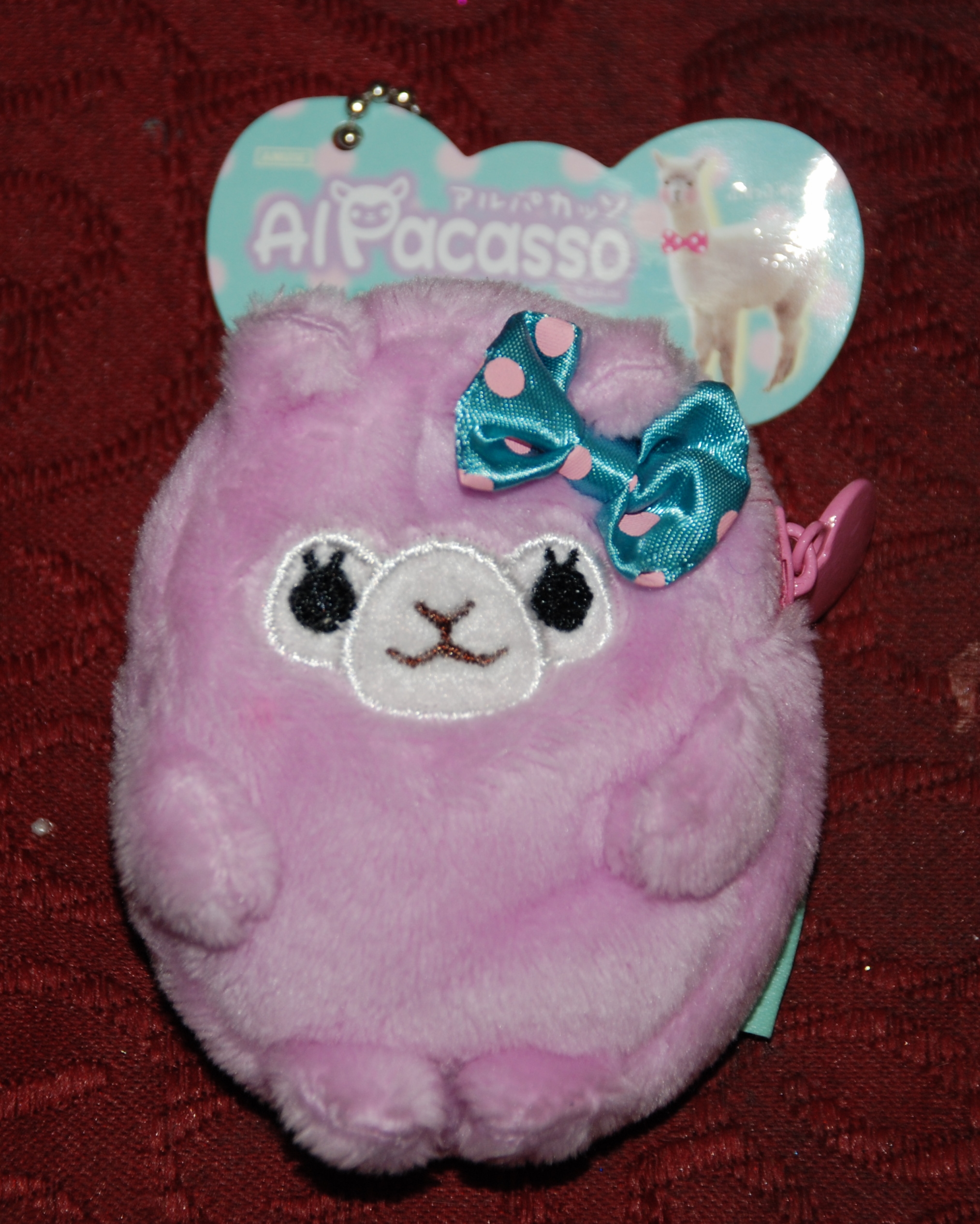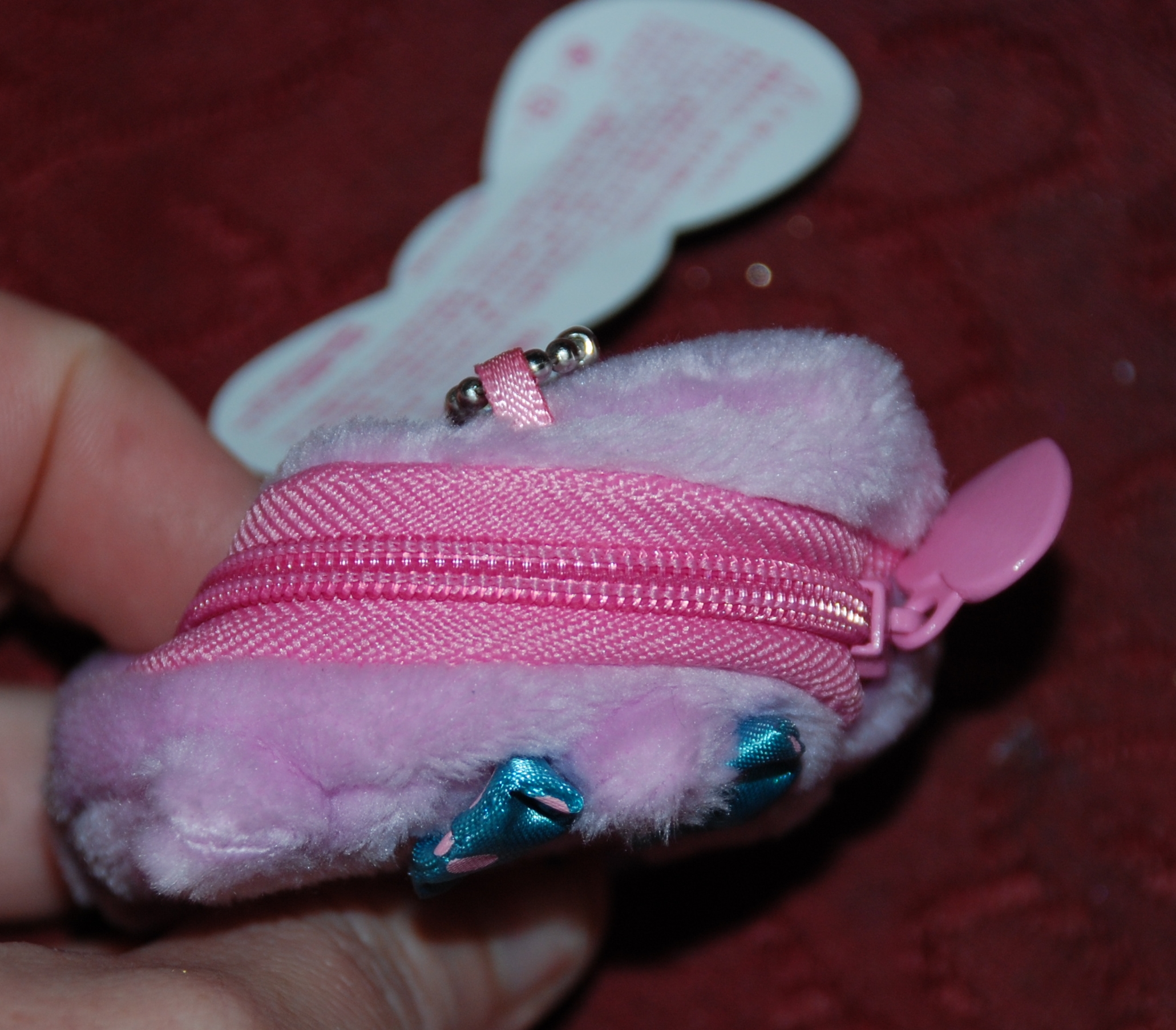 Zip up purse $2. 5 colours to choose from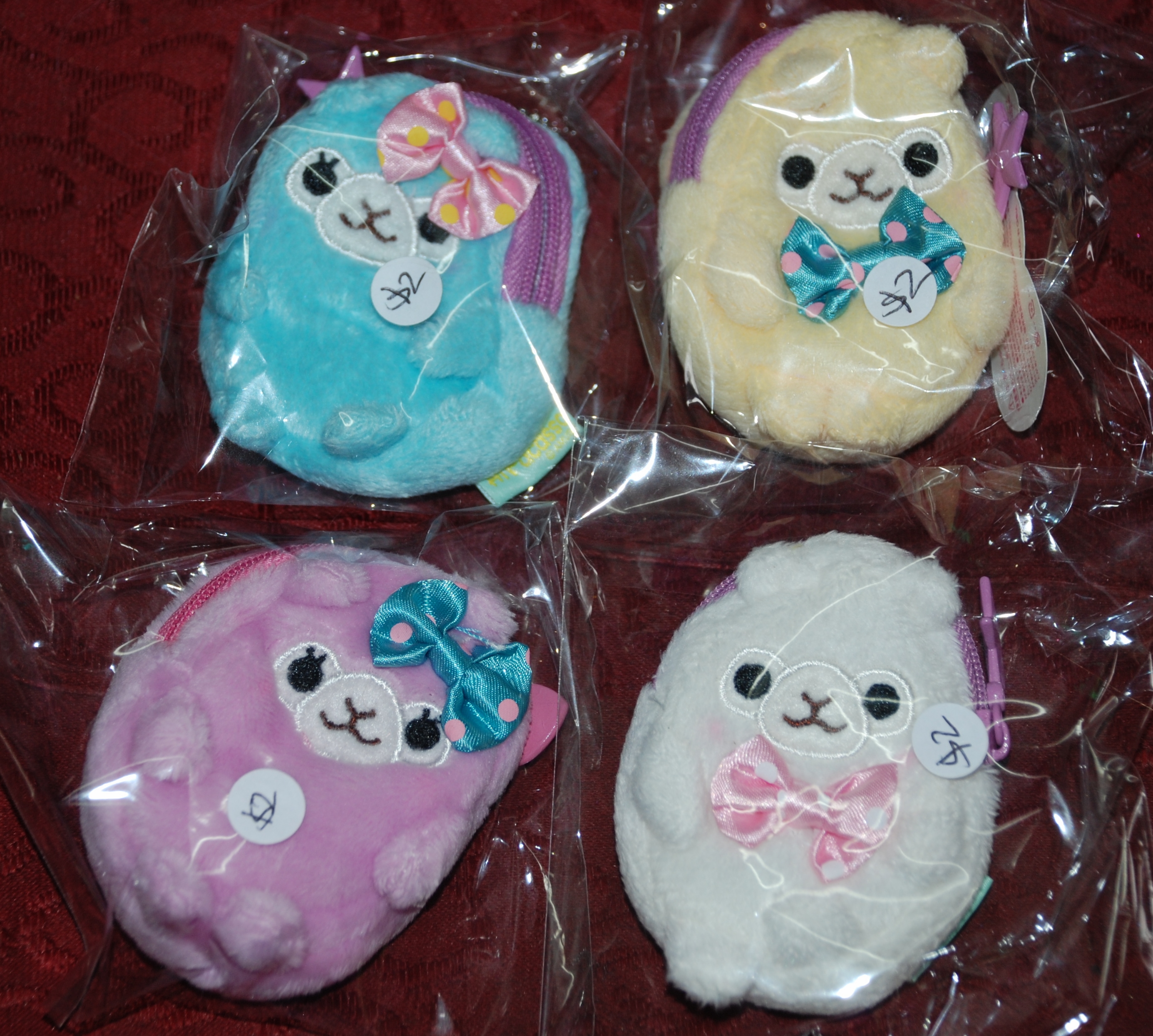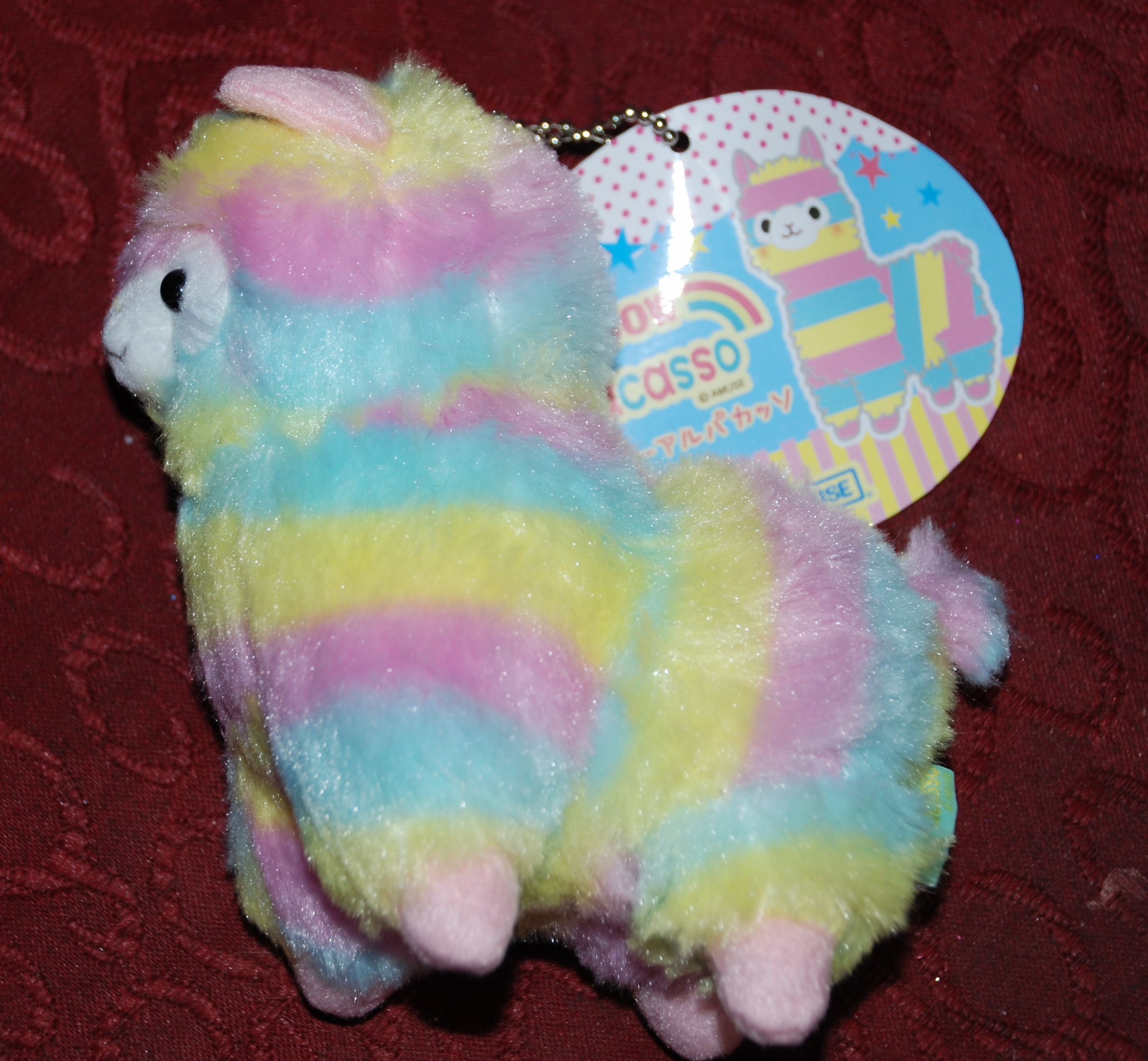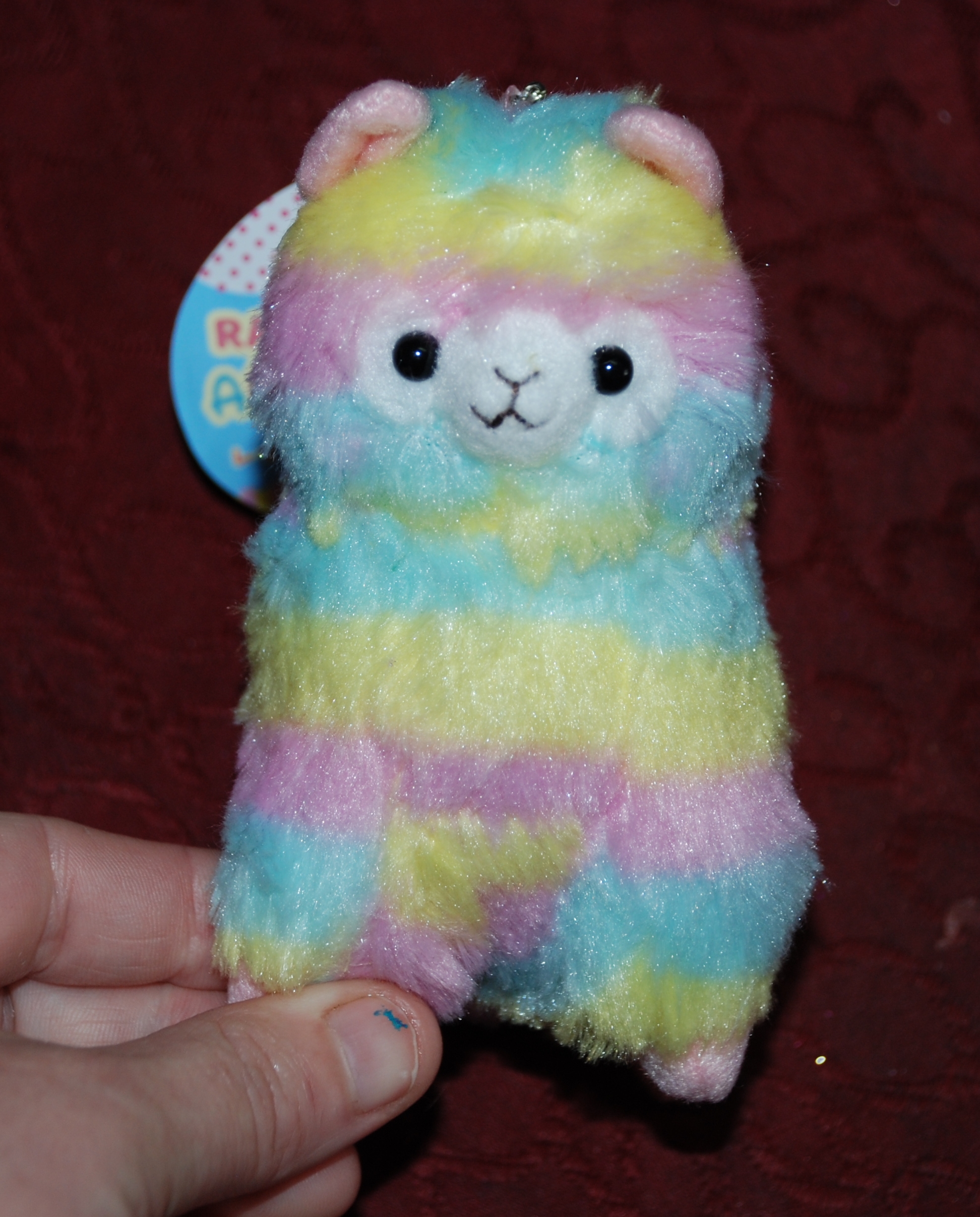 $10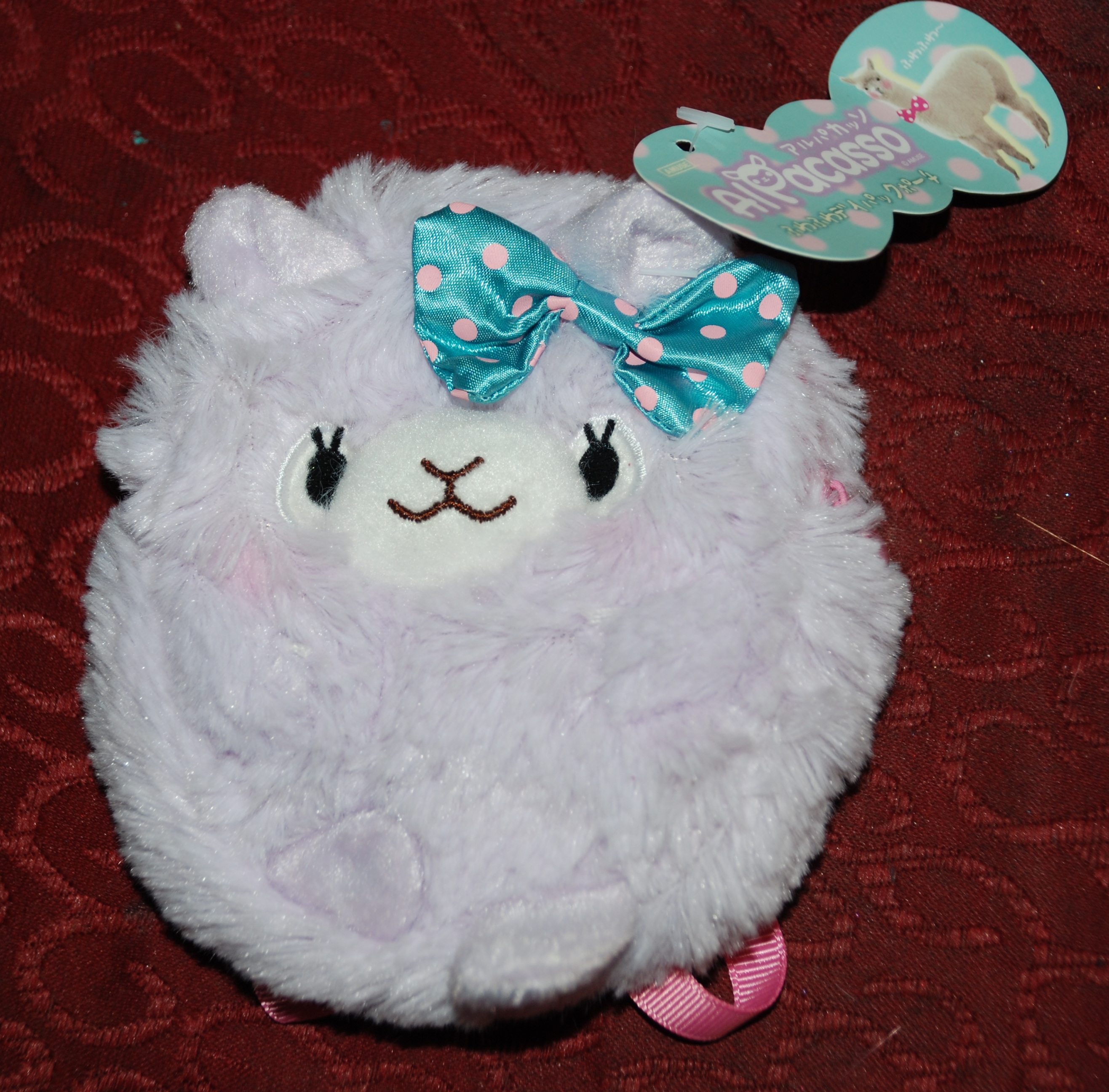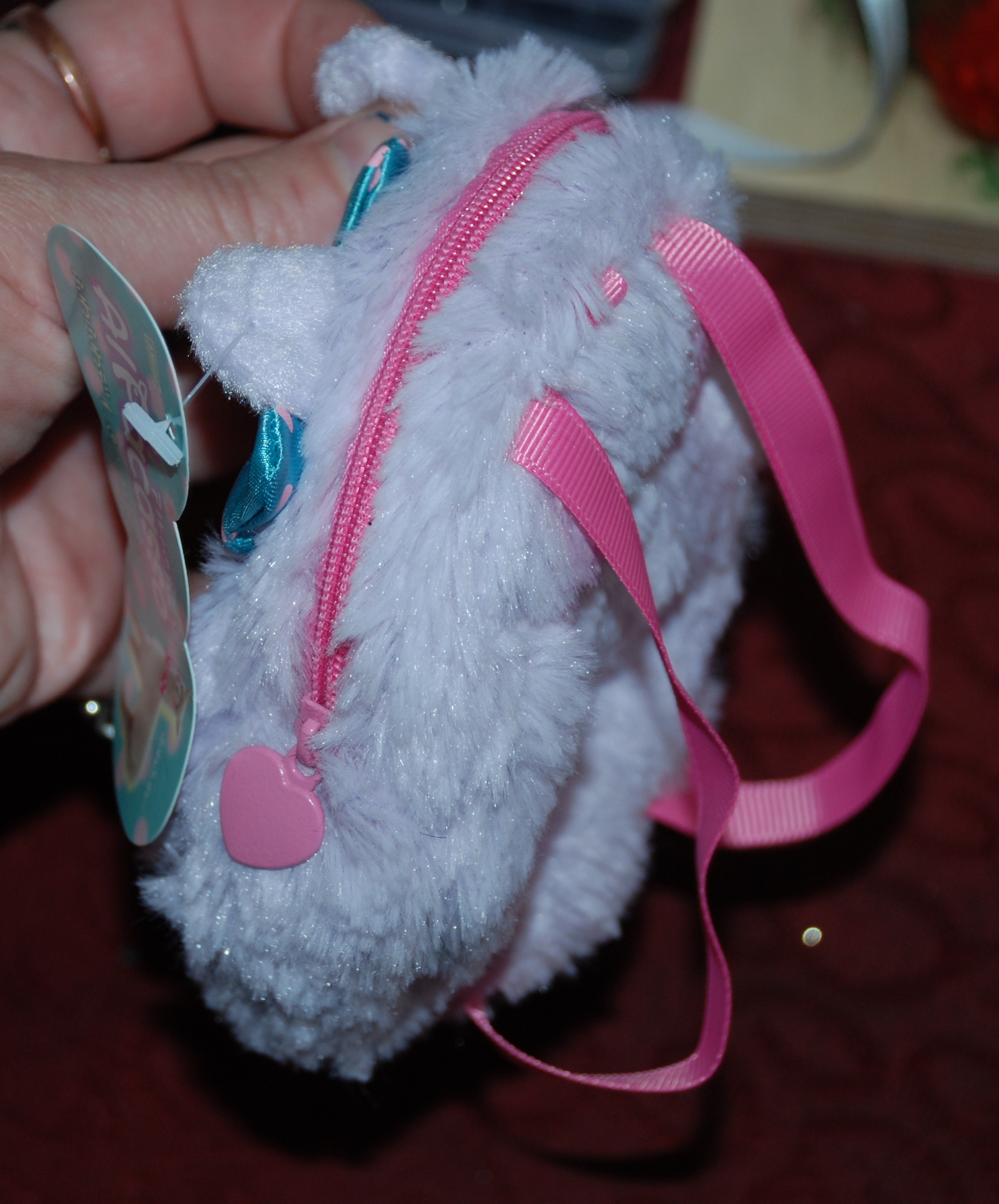 Alpacasso Zip up little backpack purse. so cute $5
Plush Llama $12, 4 colours to choose from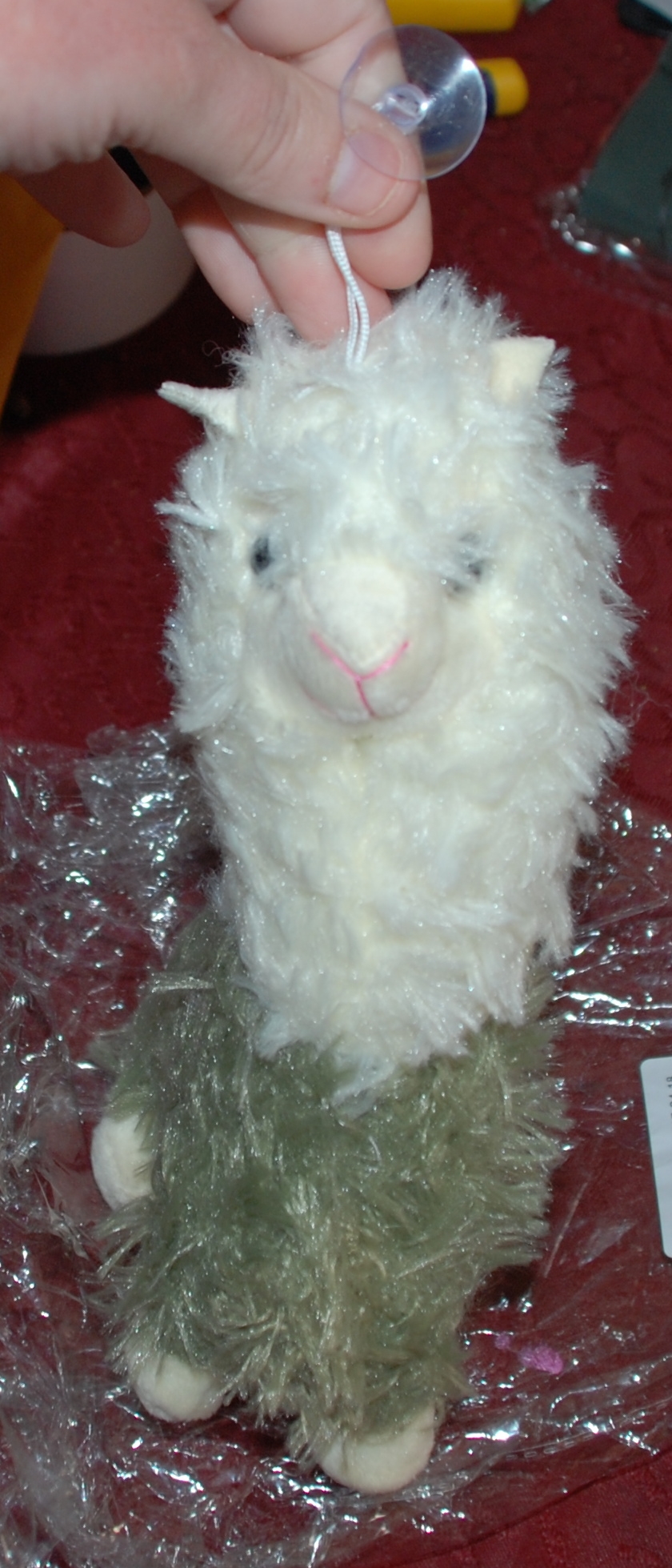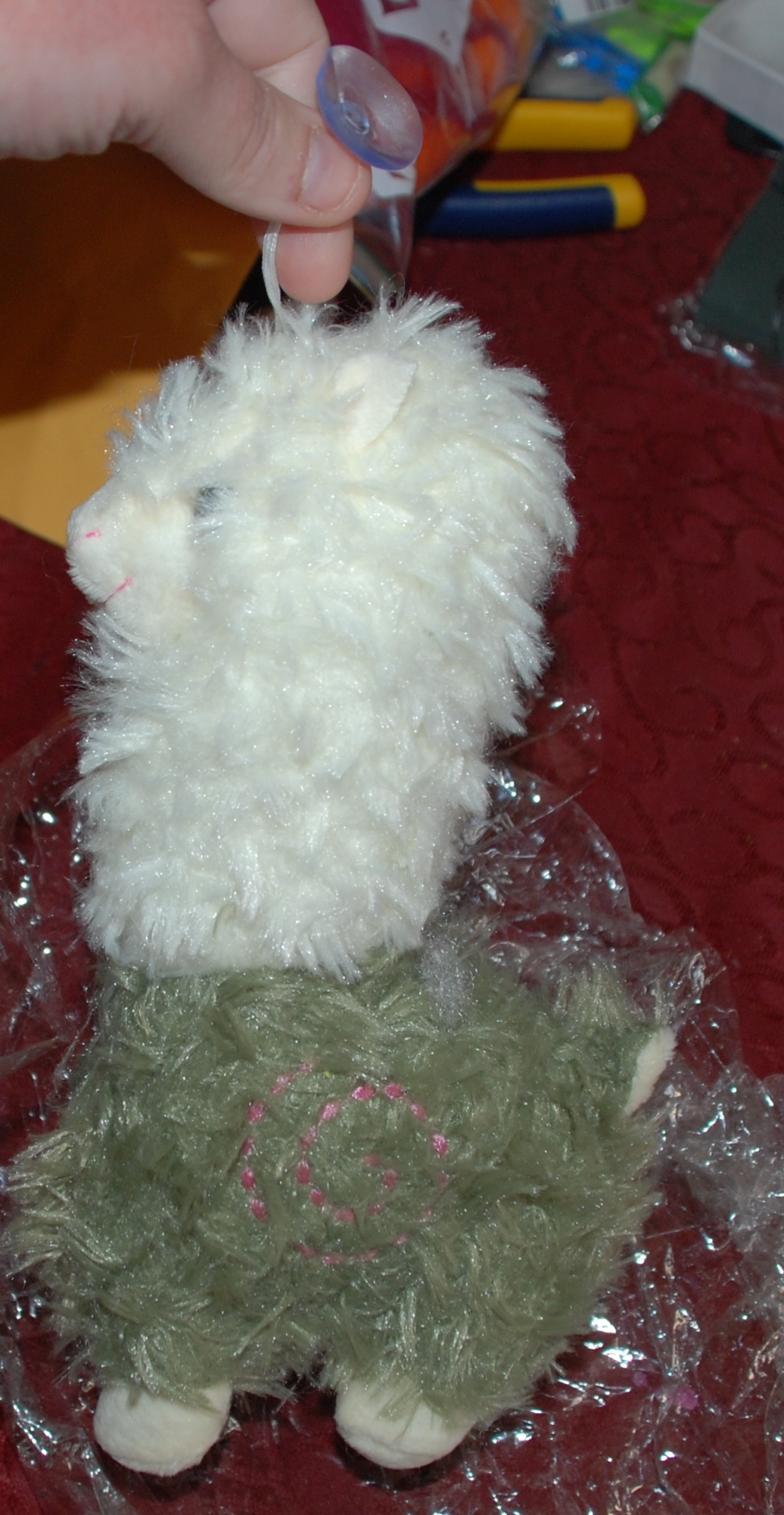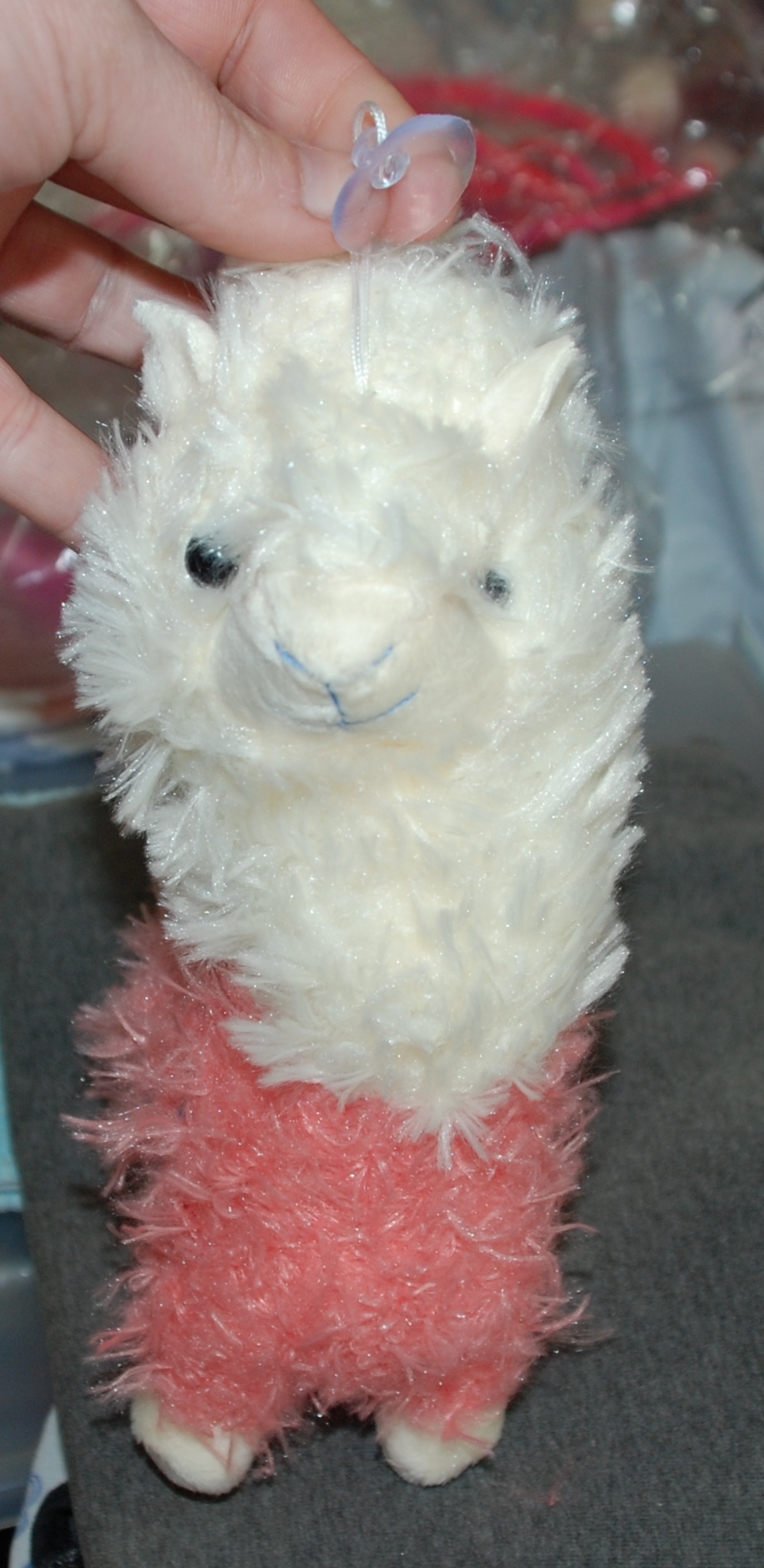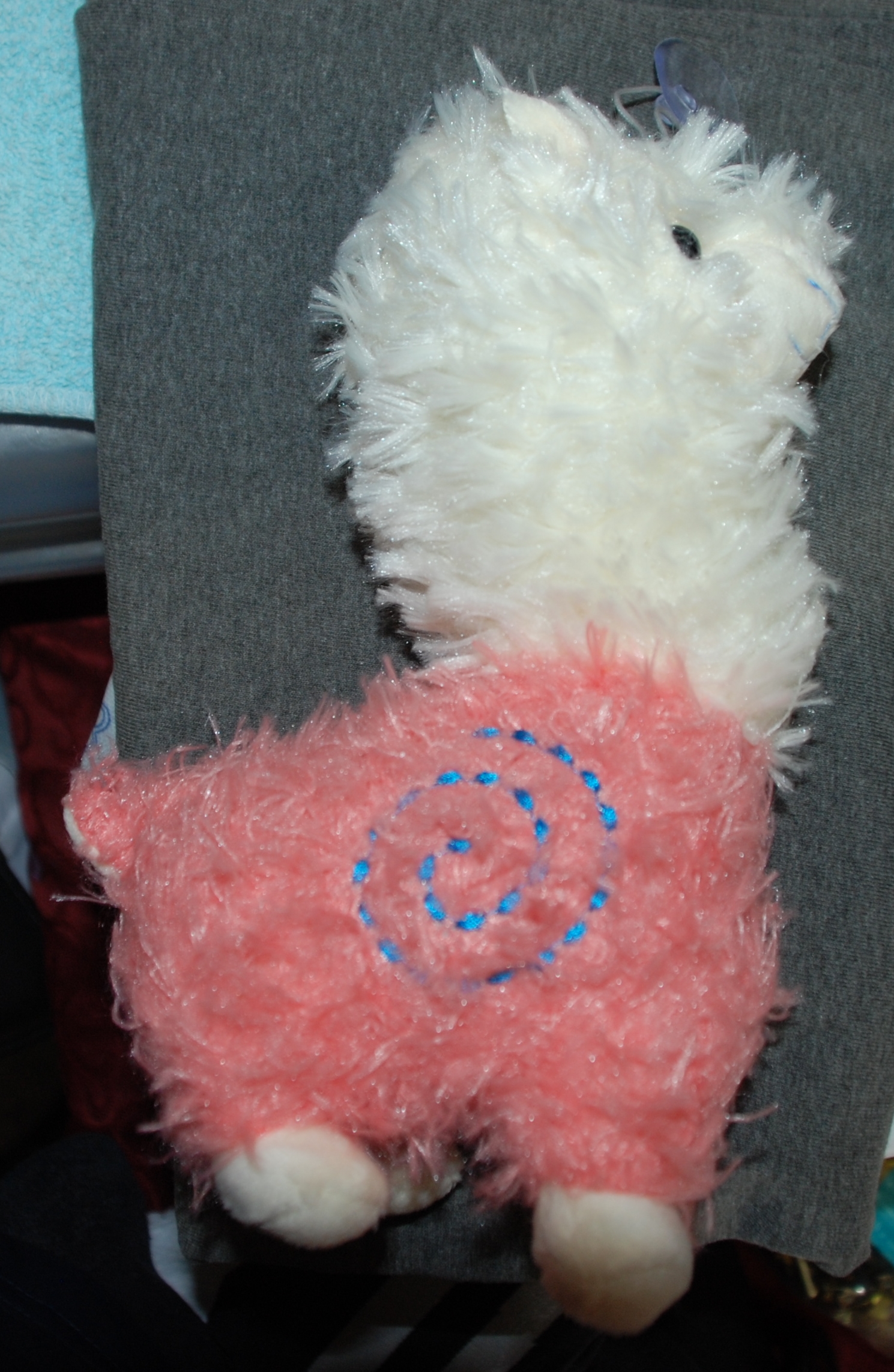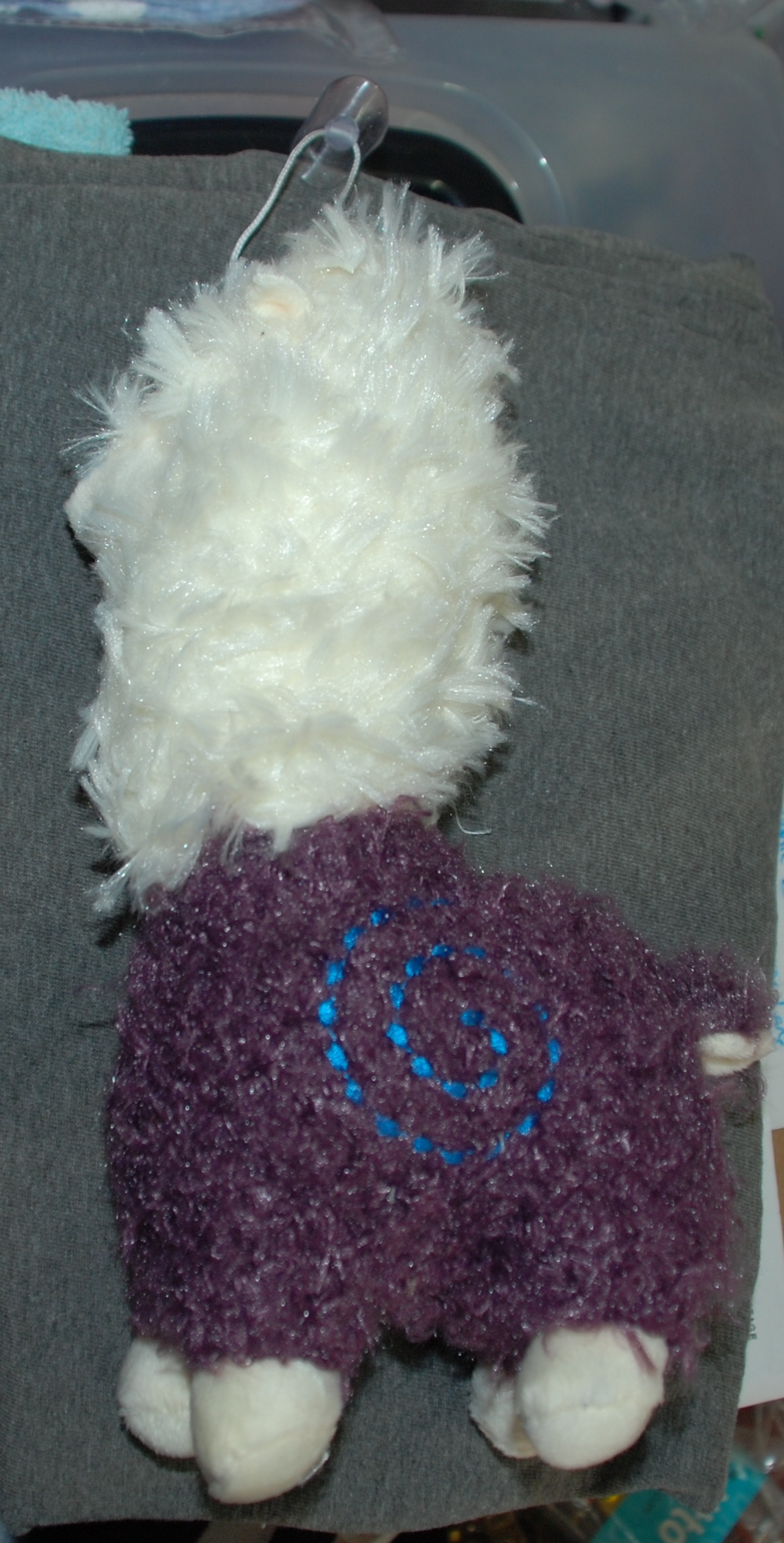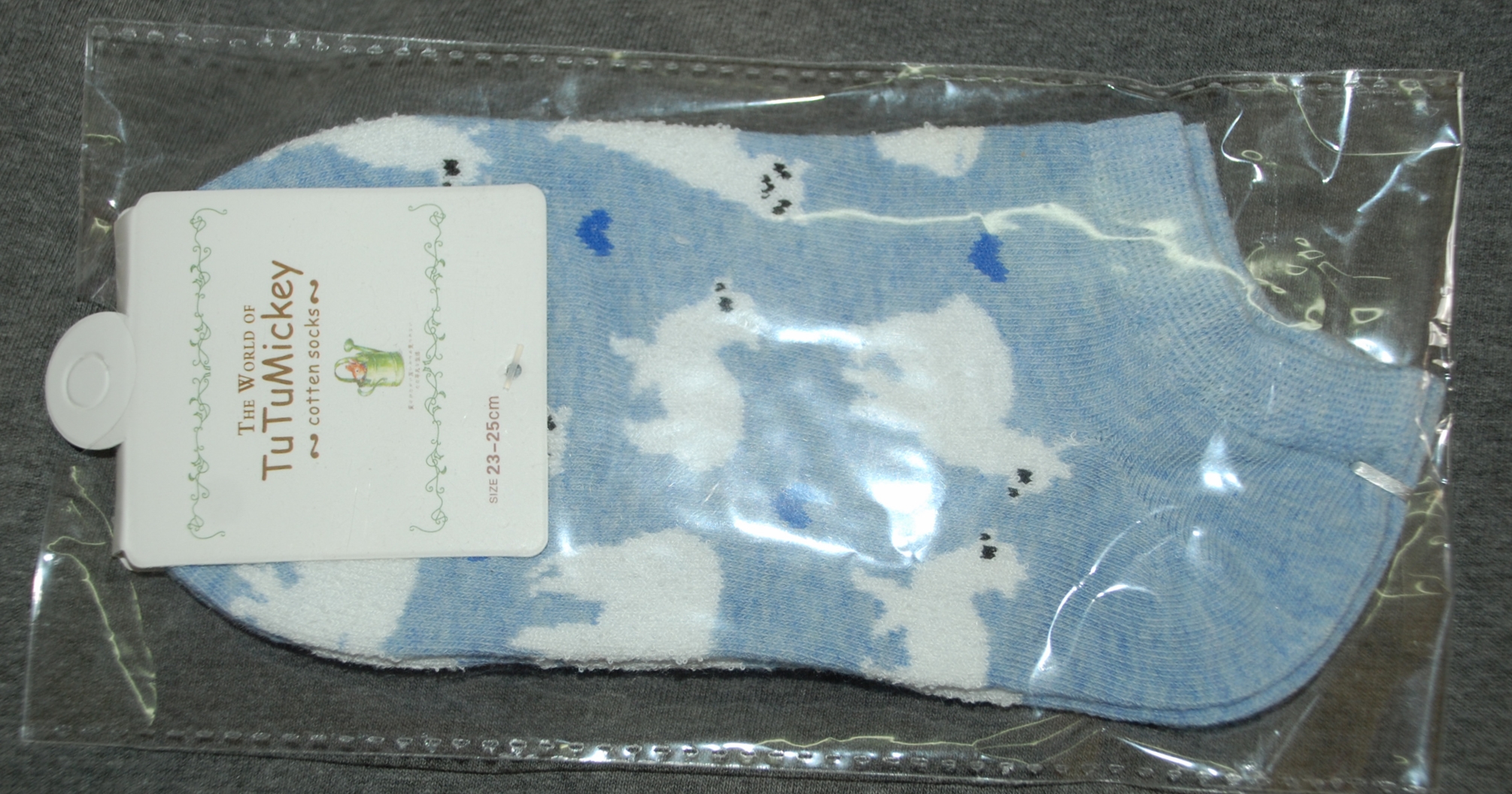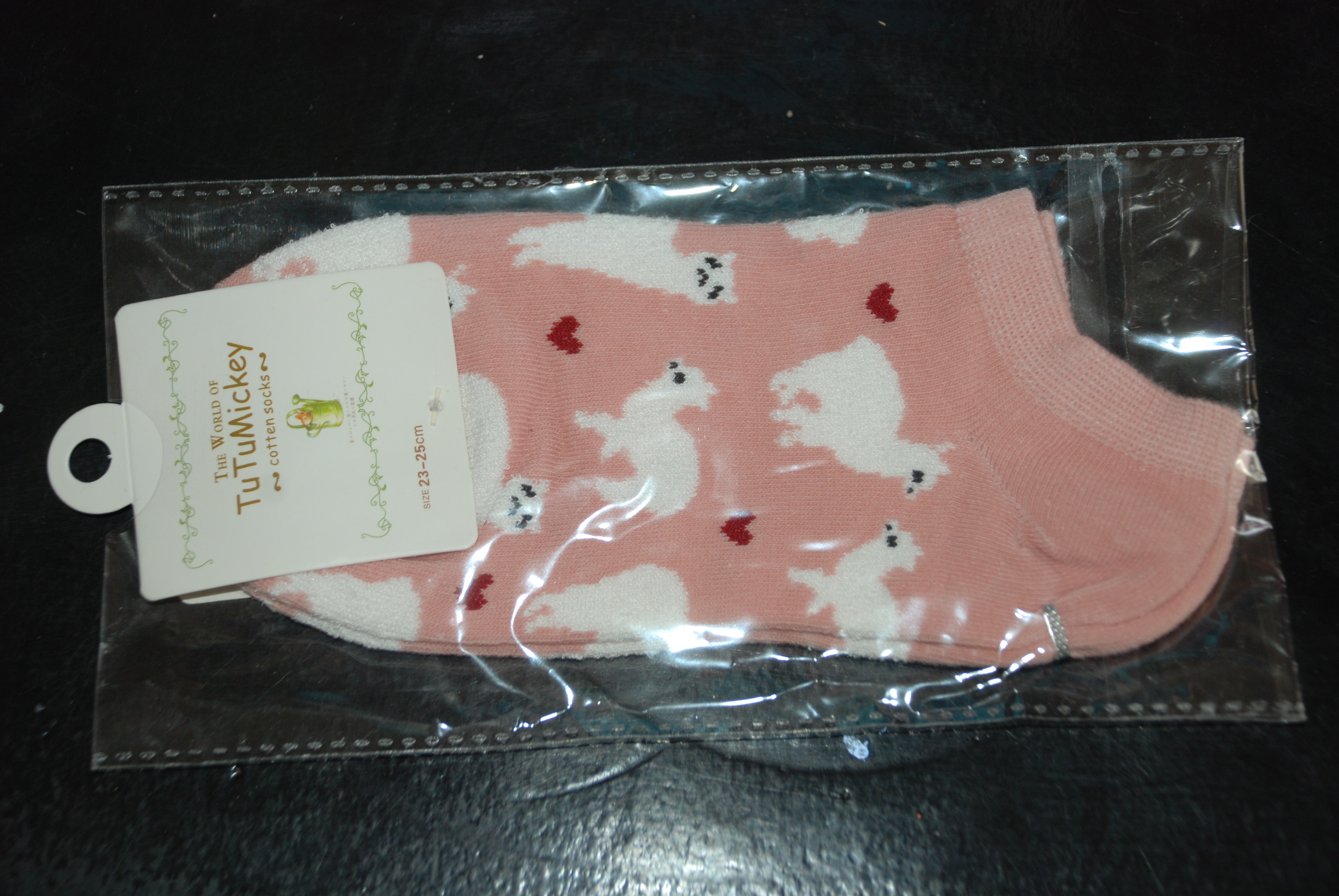 Socks $5 a pair. size 23-25cms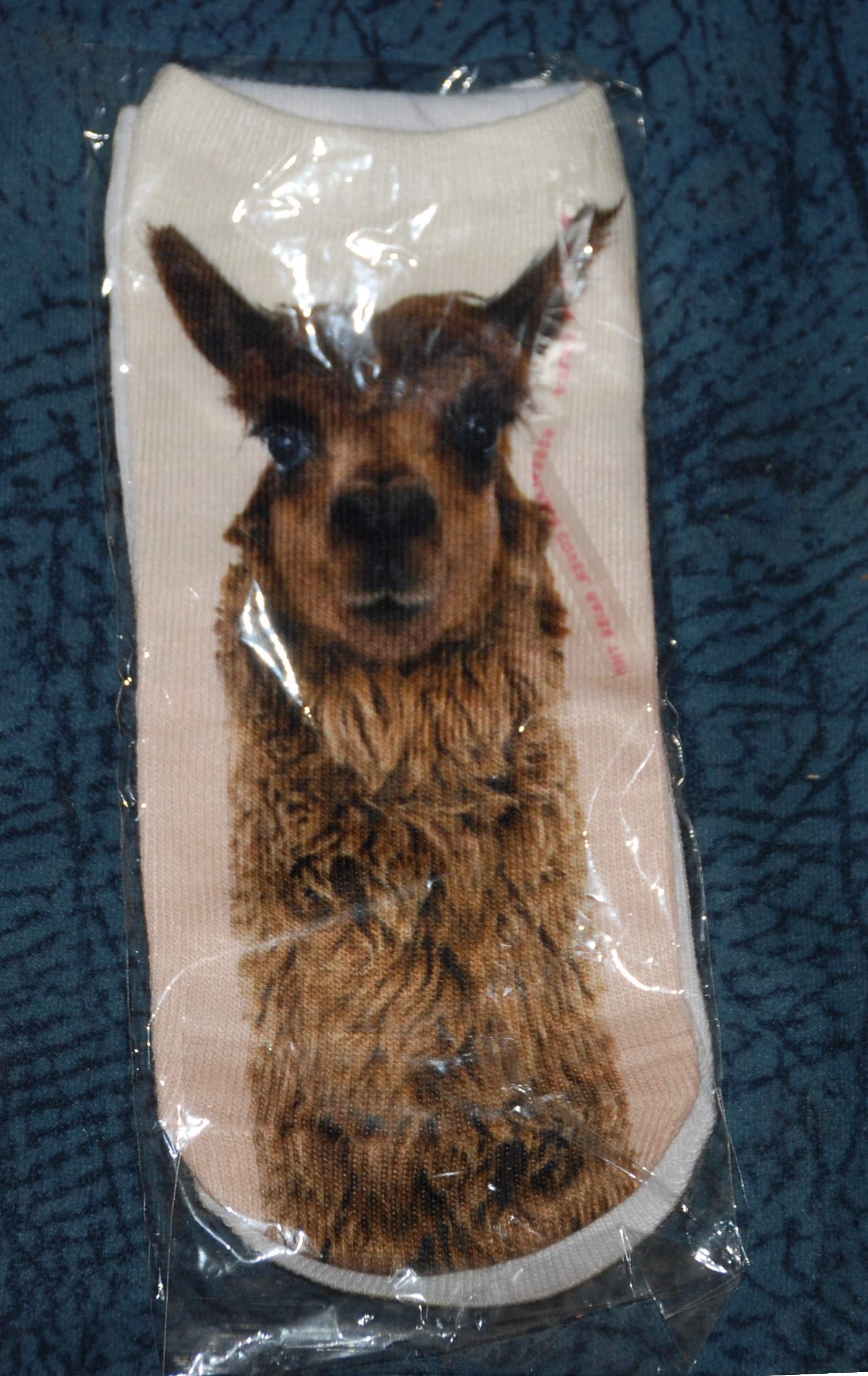 Ladies Socks $5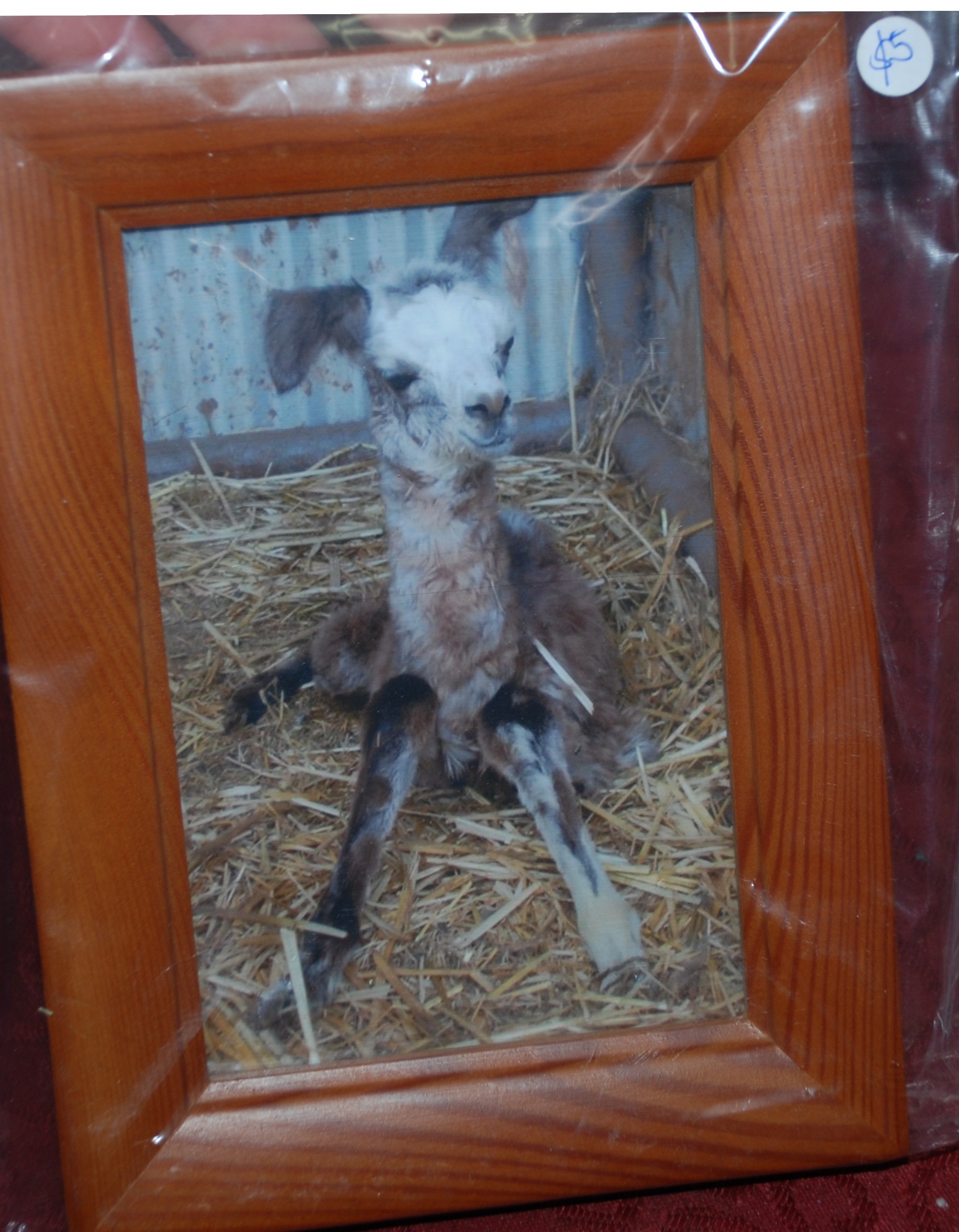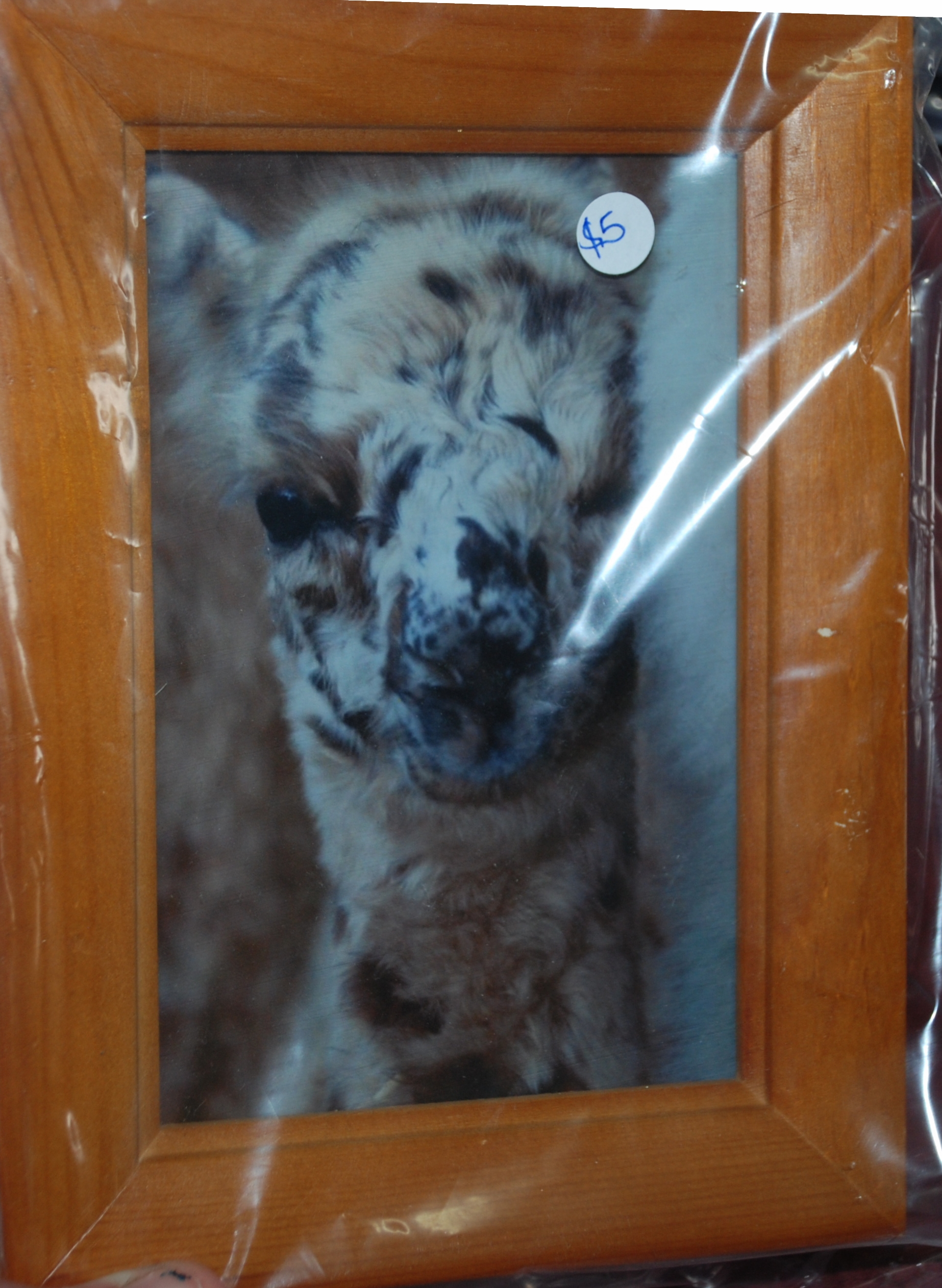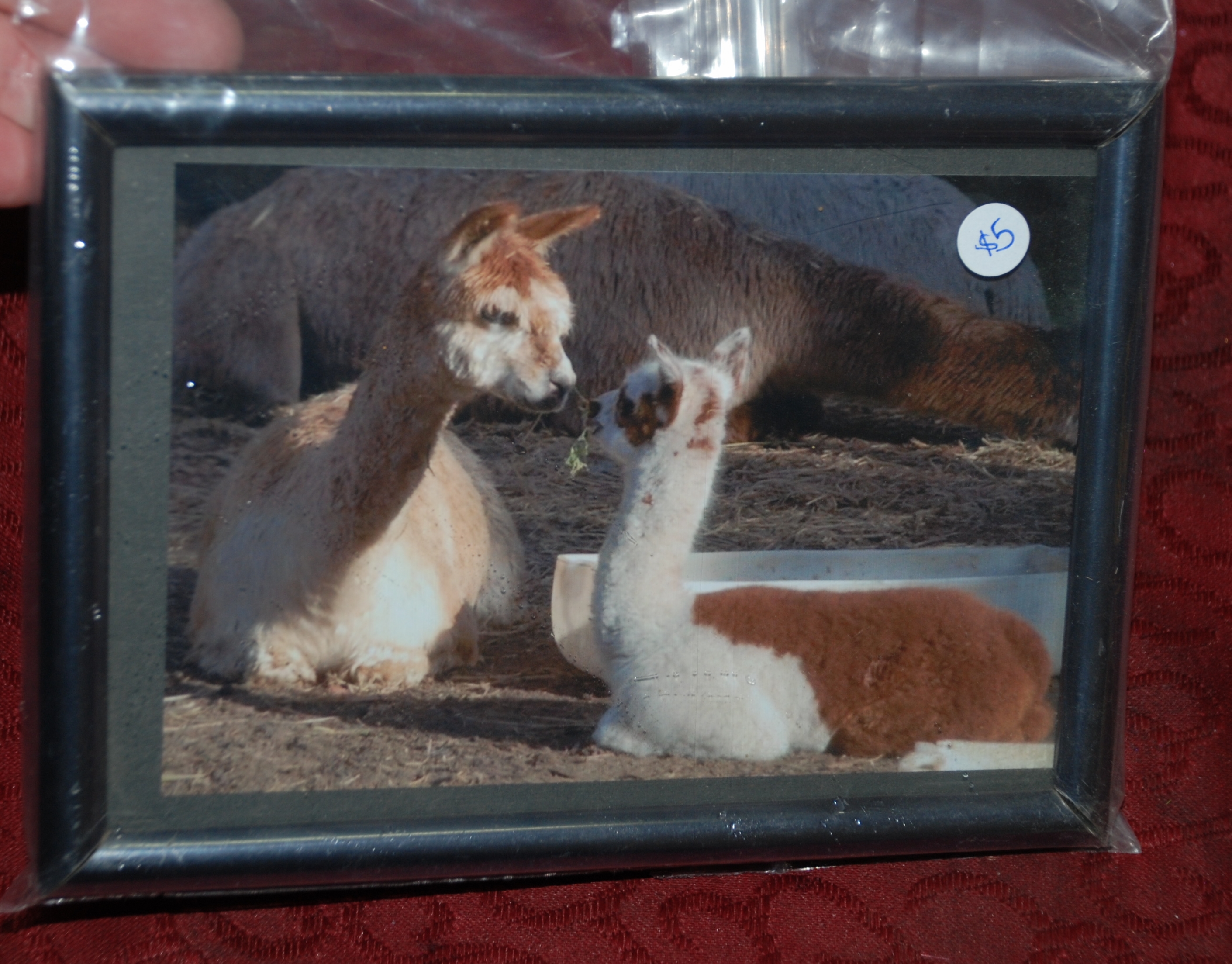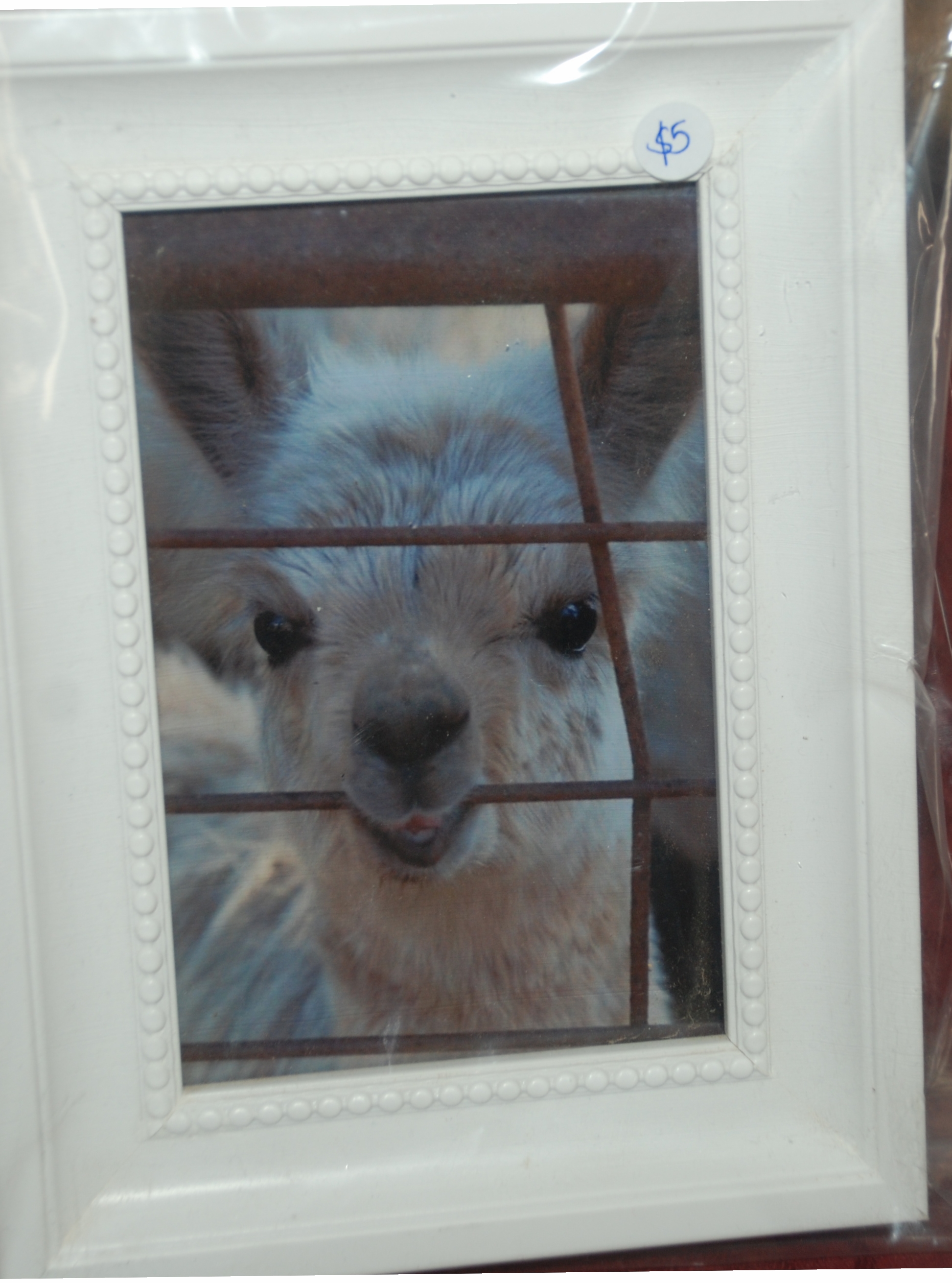 Framed Photo's $5 each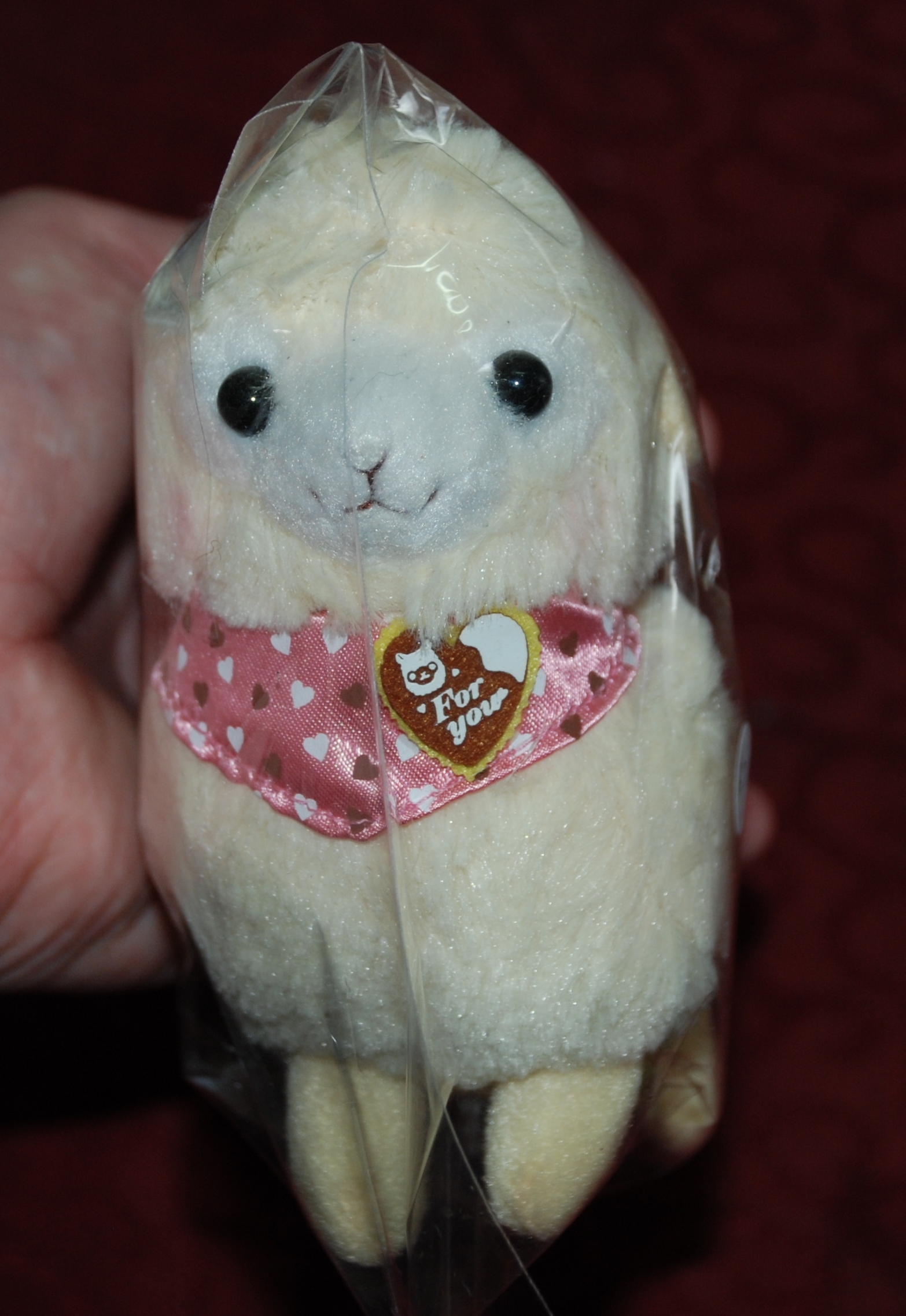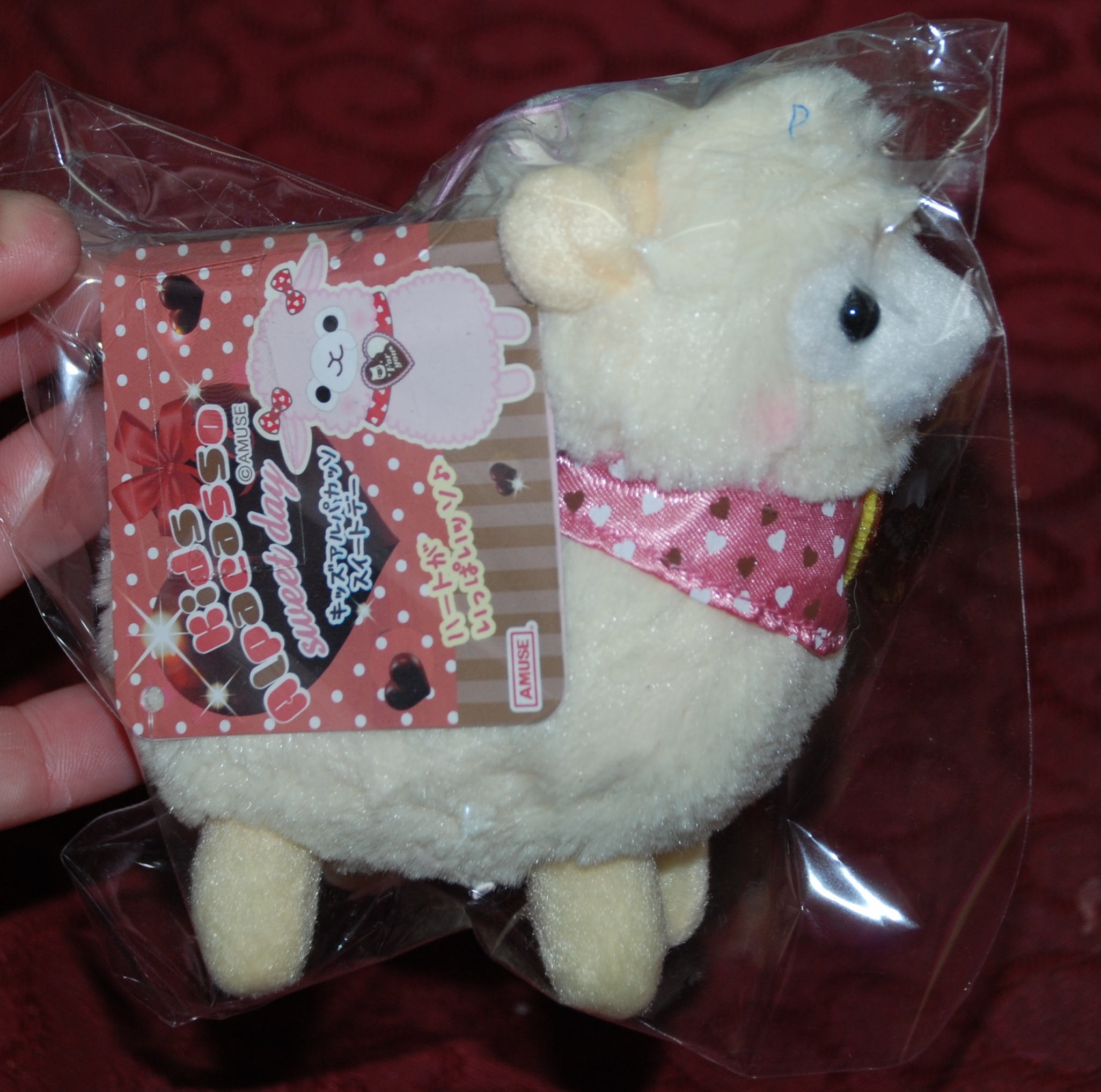 $5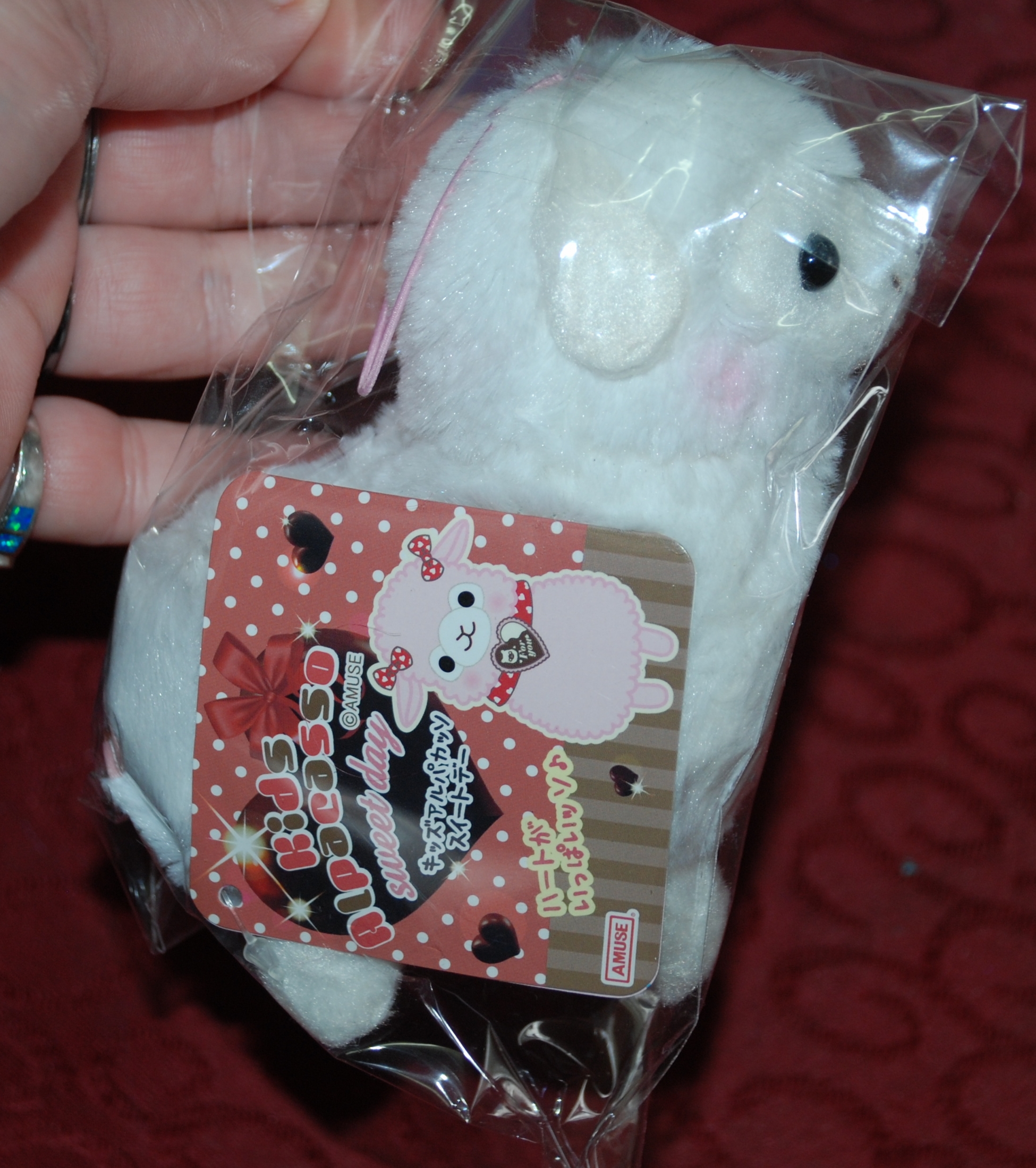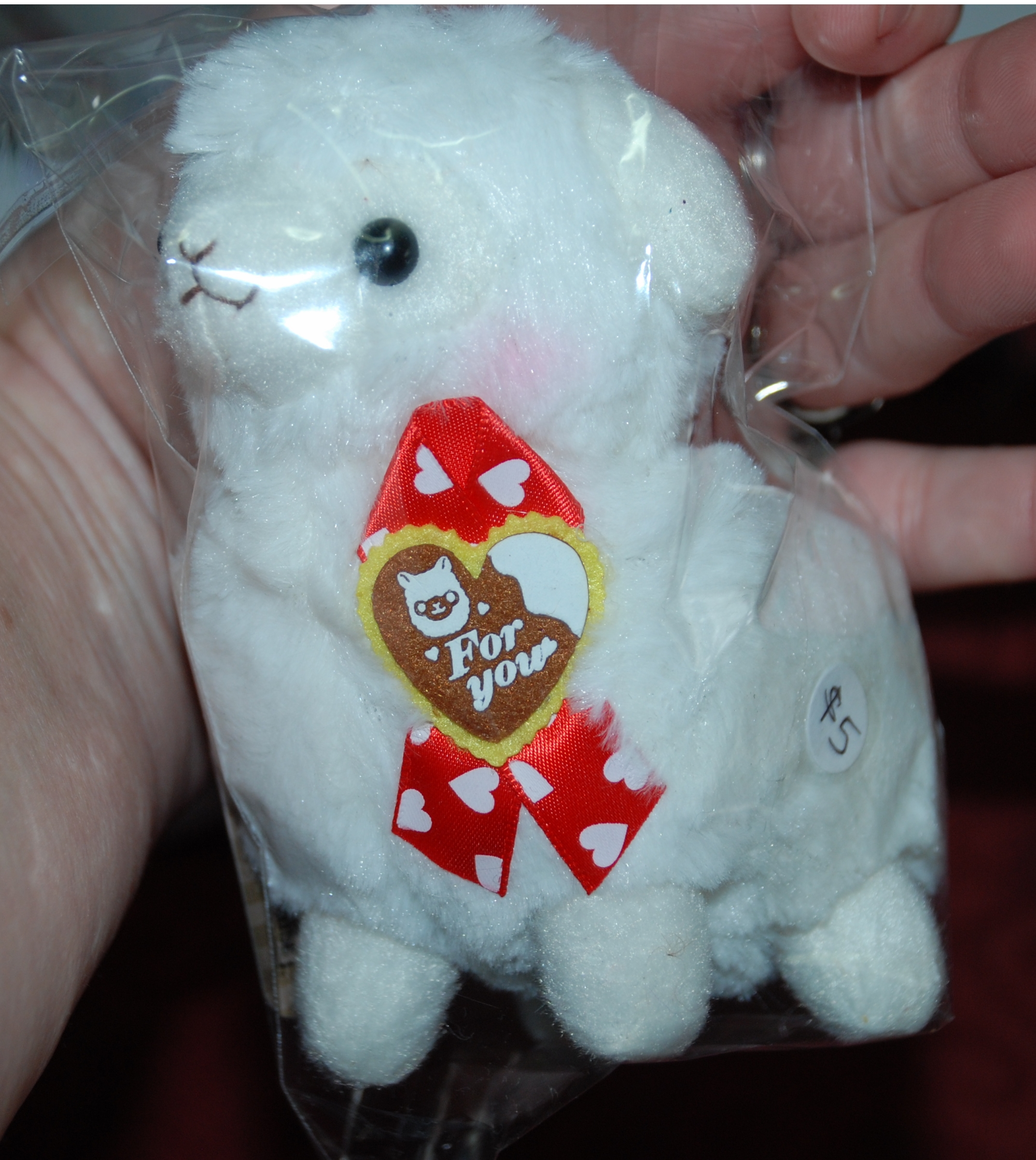 $5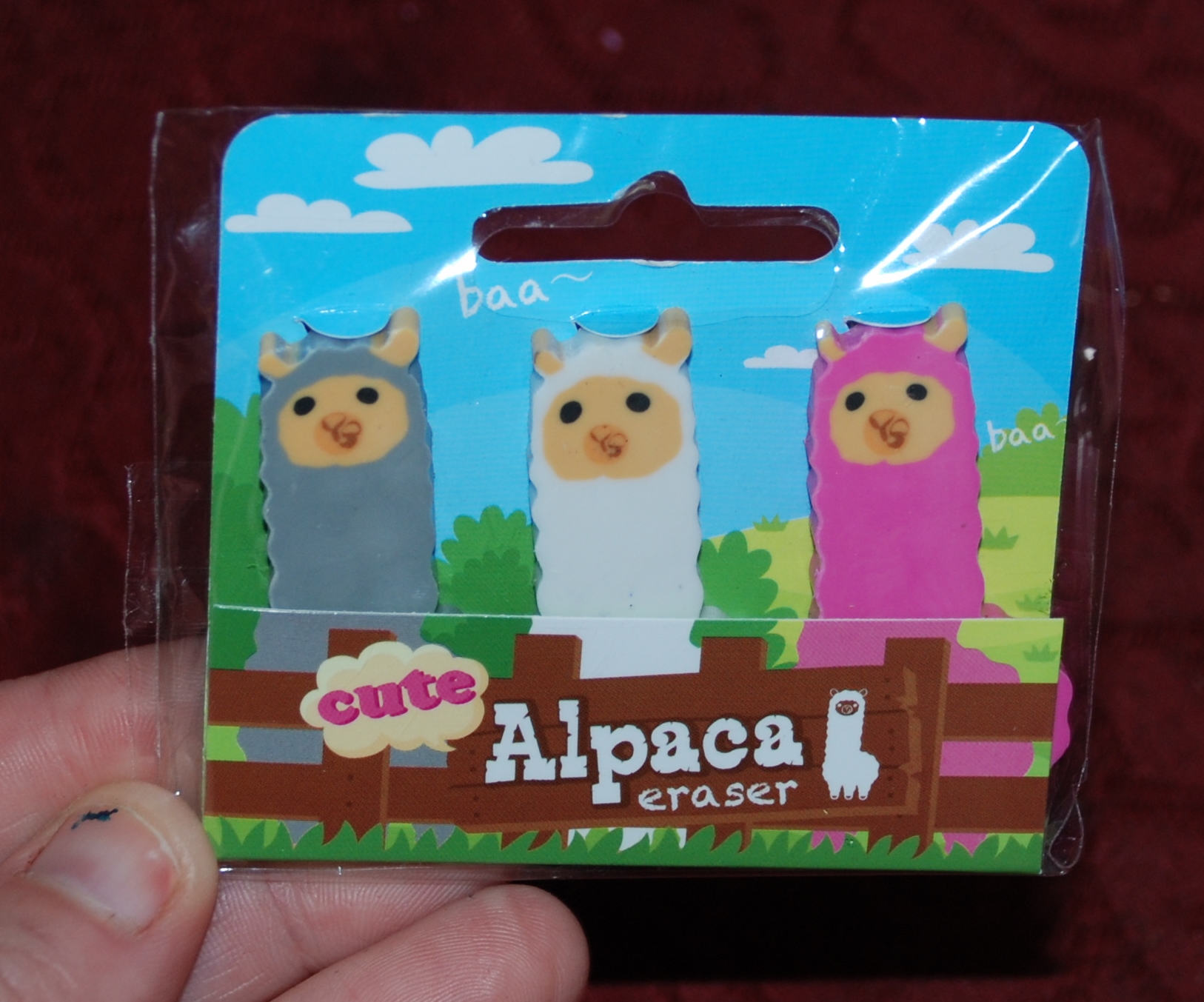 Alpaca Erasers $3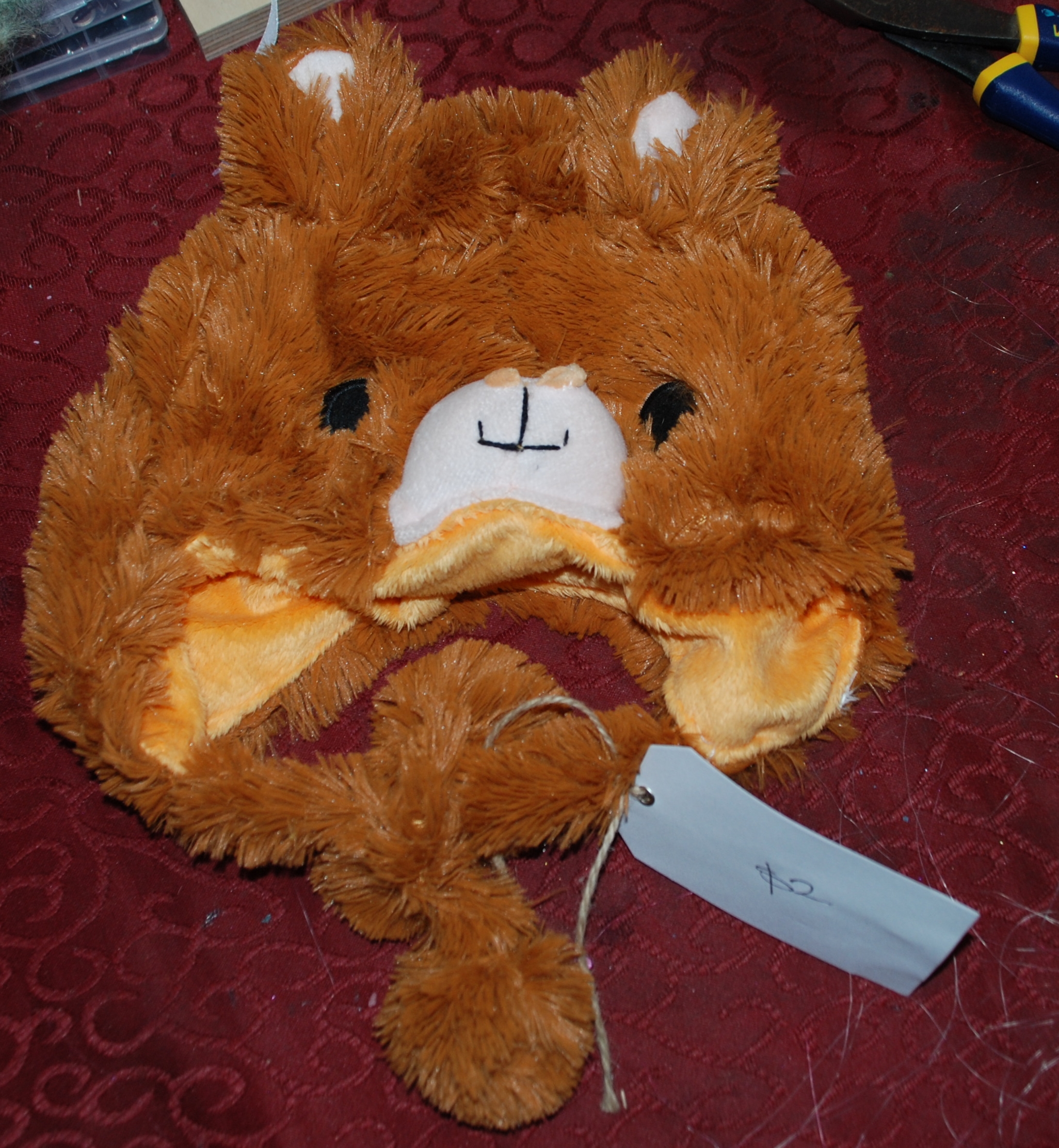 Alpaca hat $2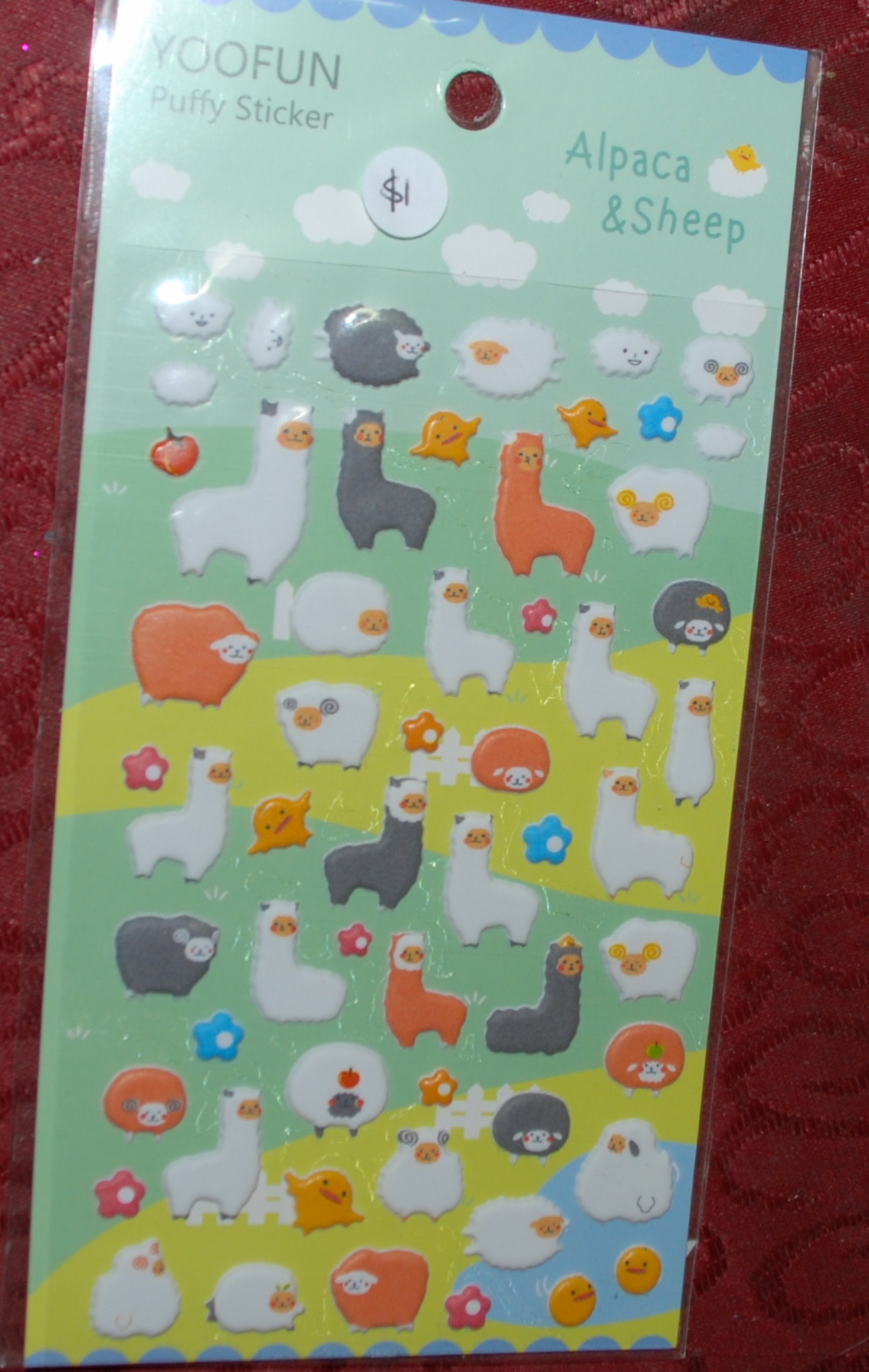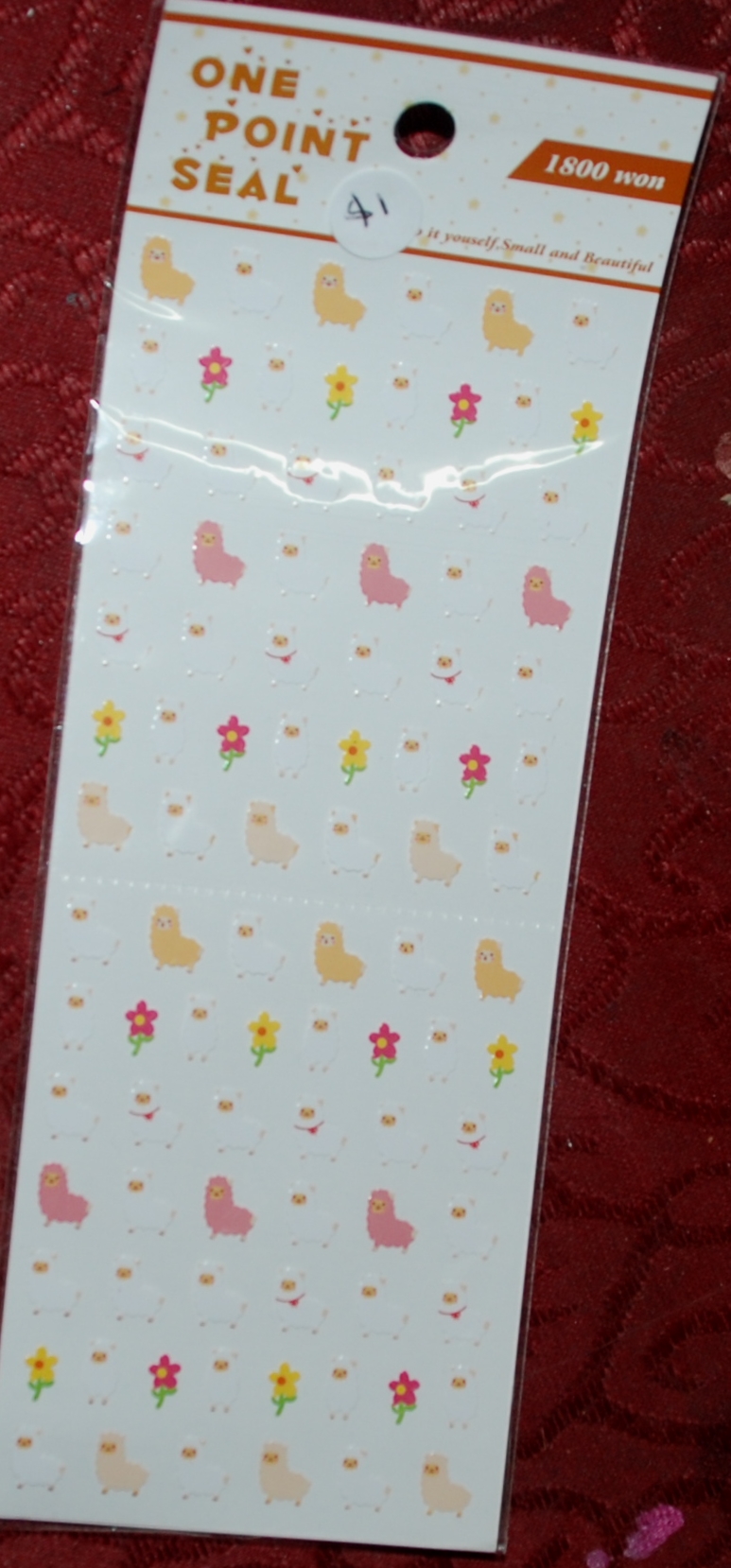 Stickers $1 each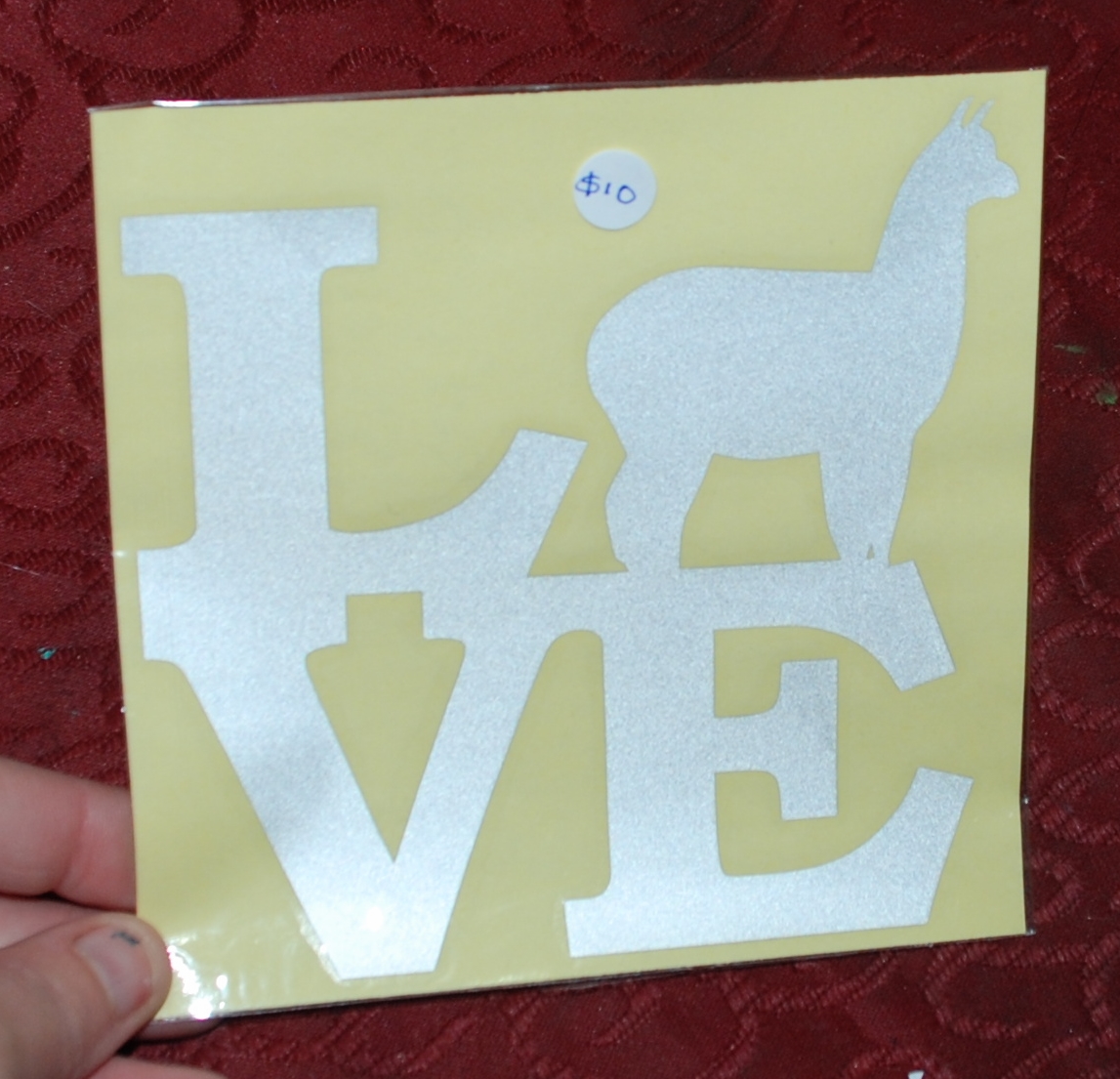 Car stickers $10 each Silver or Gold, red or blue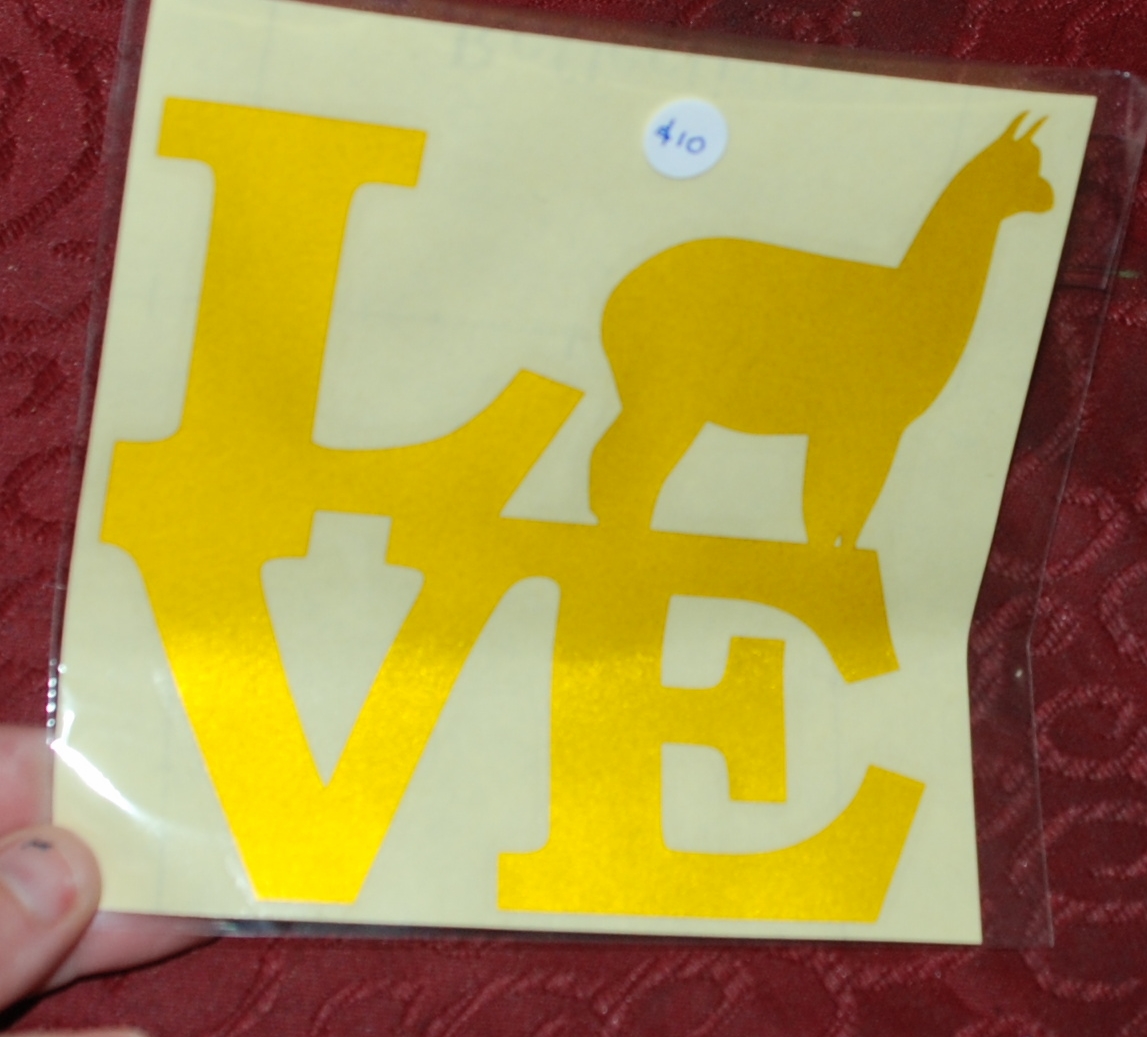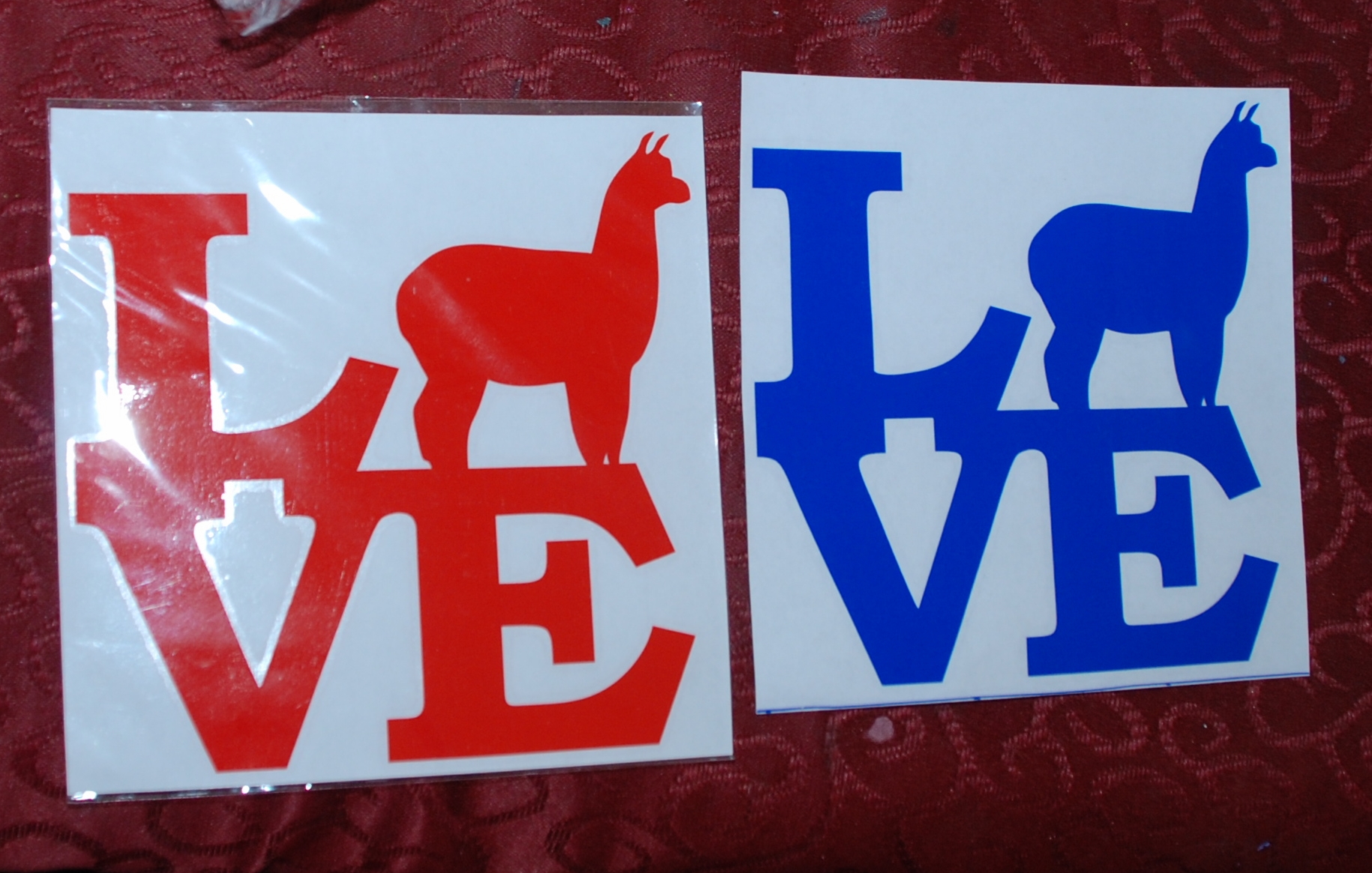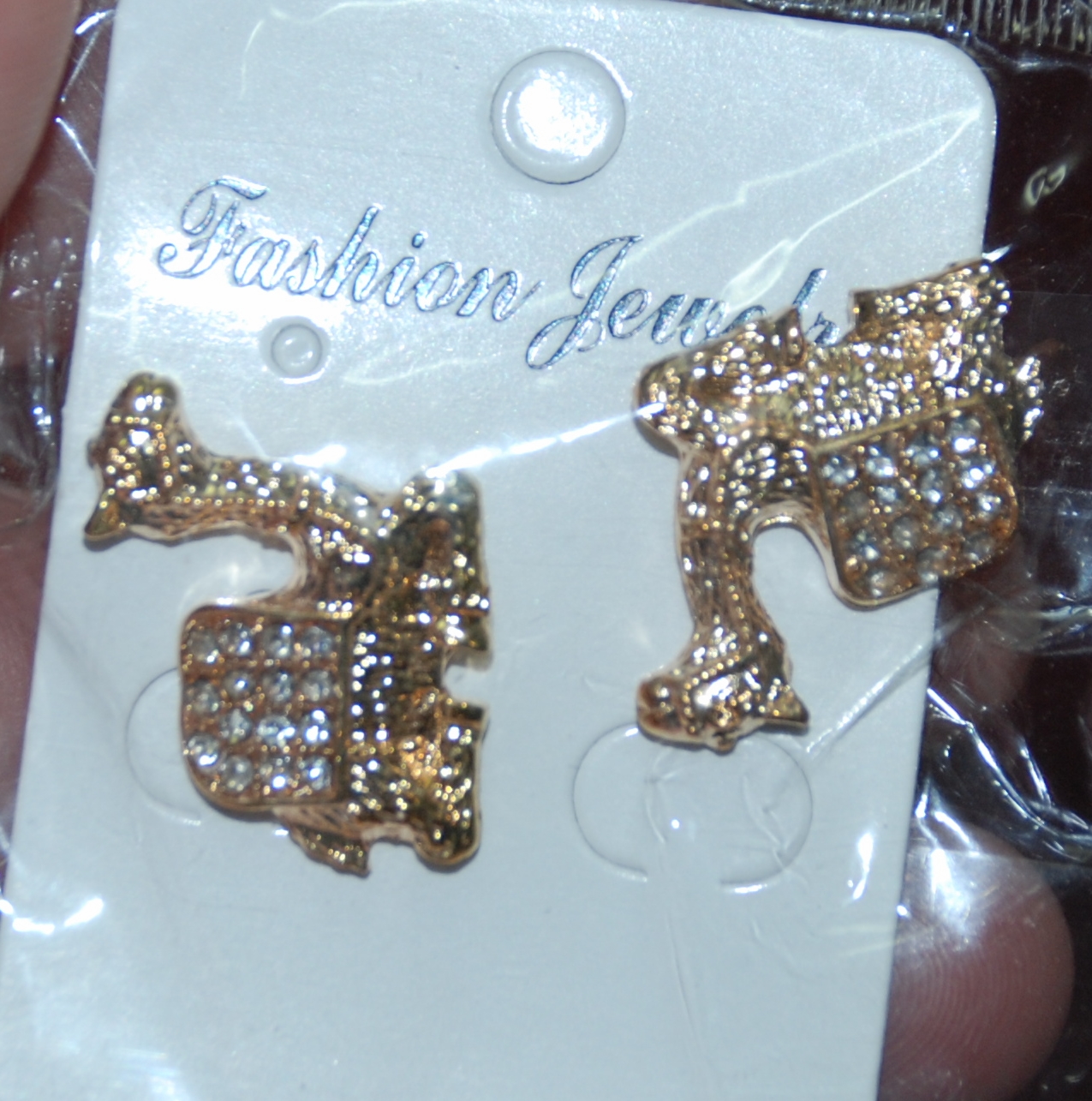 Camel Earings $2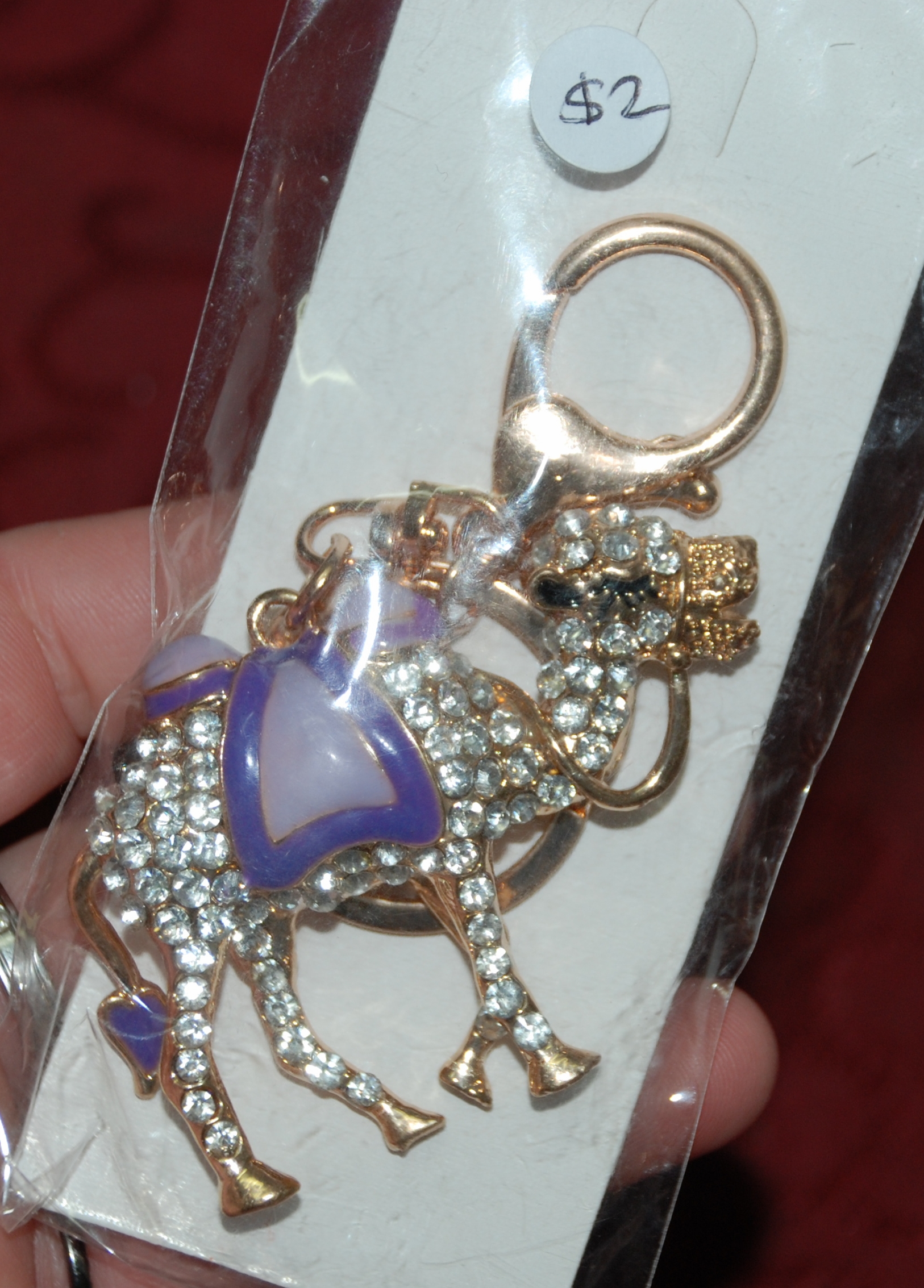 Camel Keychain $2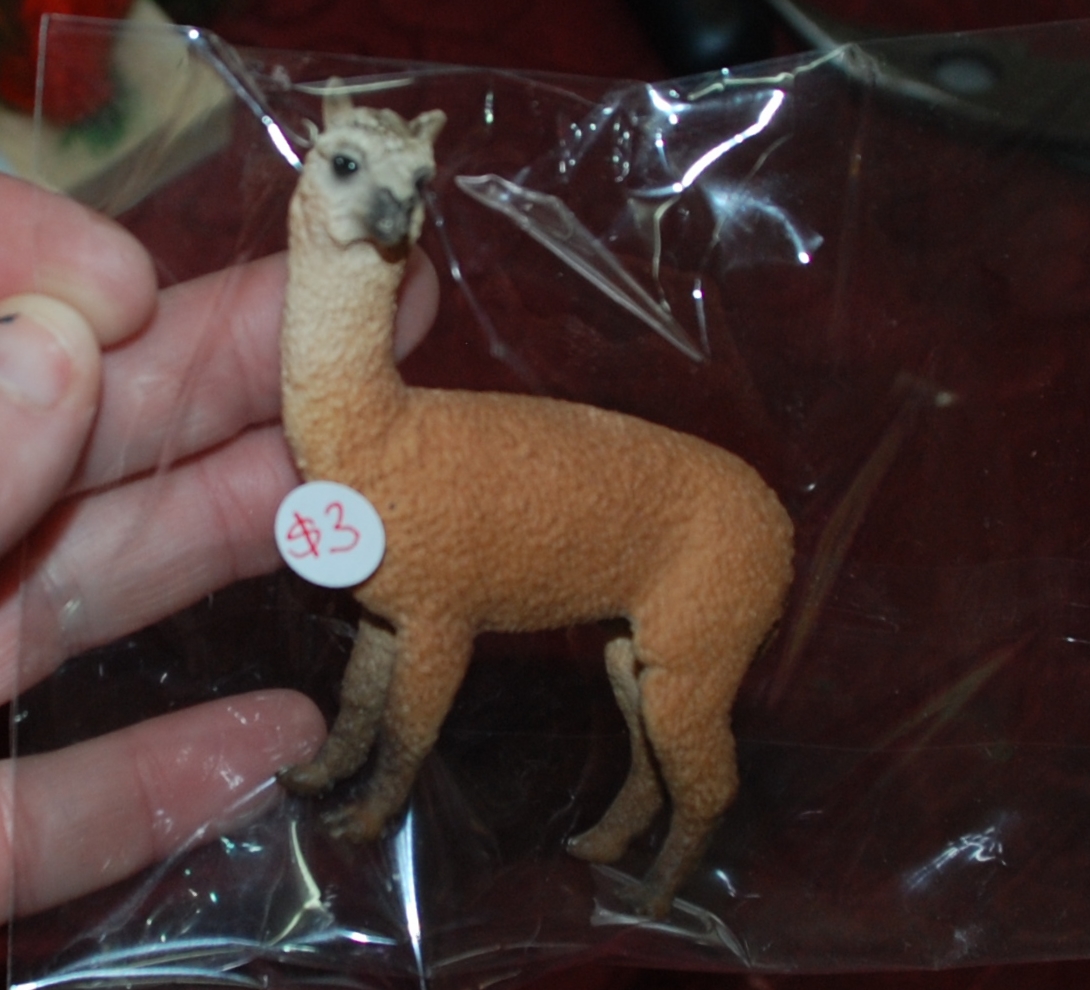 Figurine $3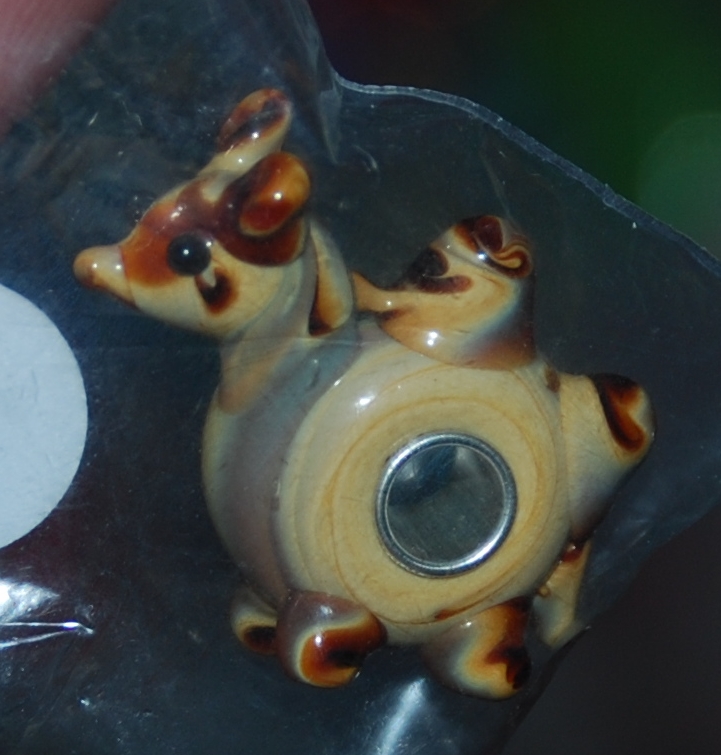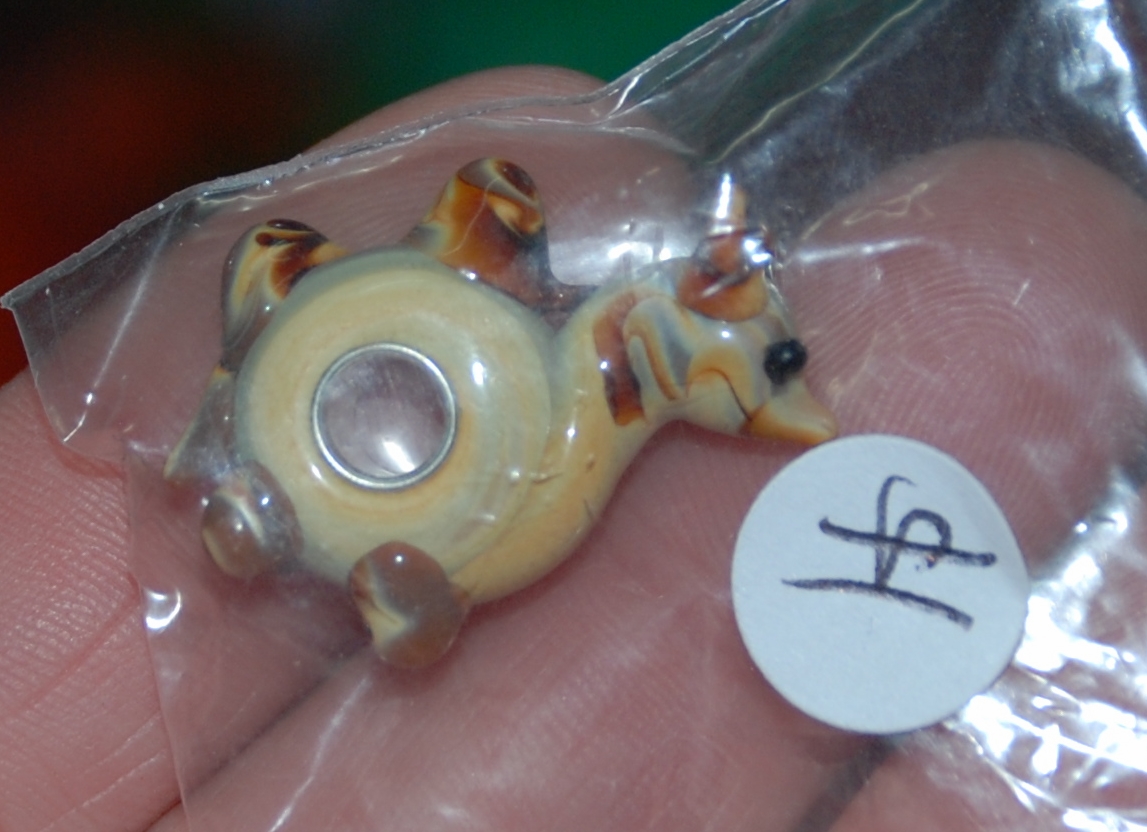 Murano Glass bead, $1
Cookie Cutters $5 each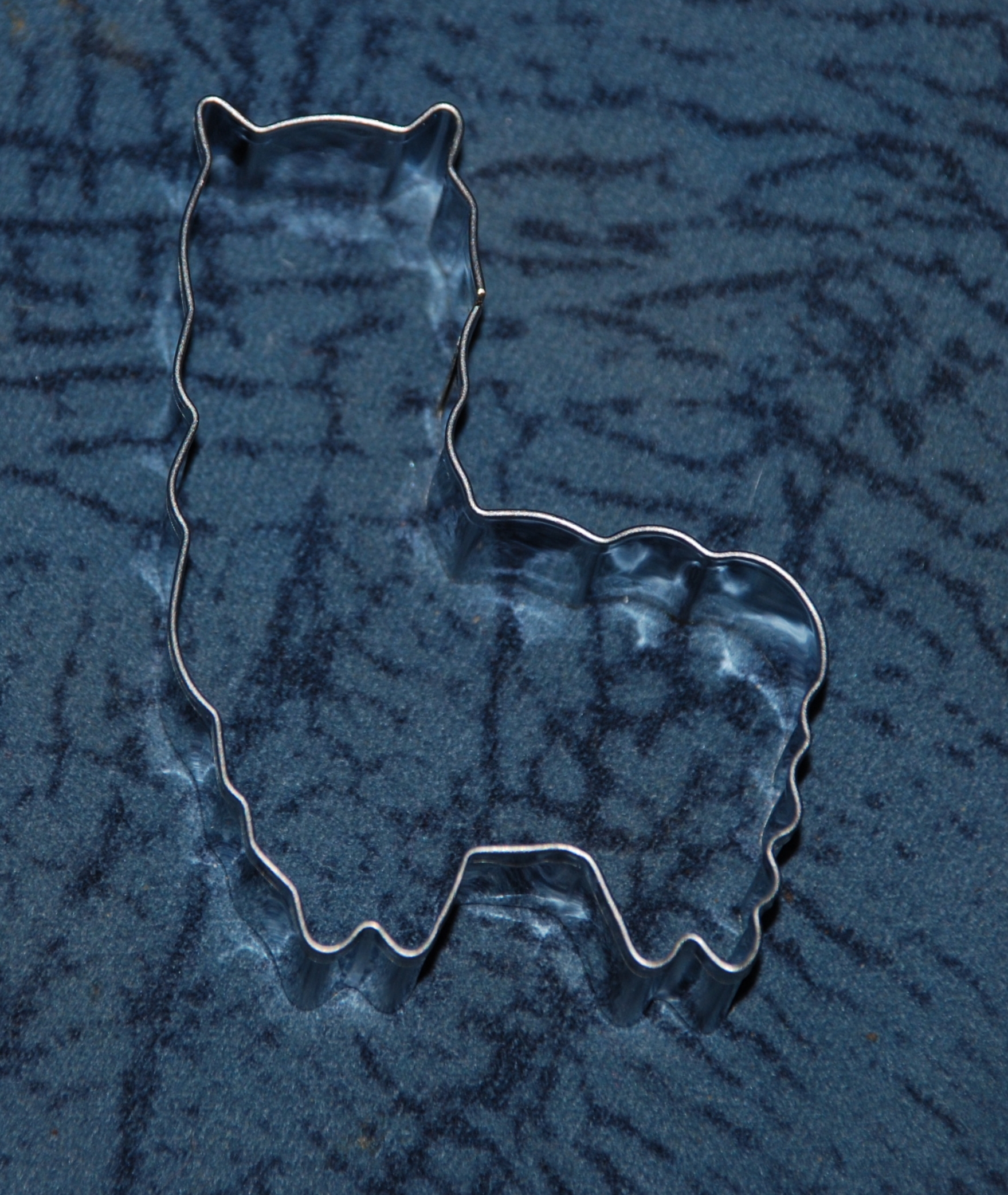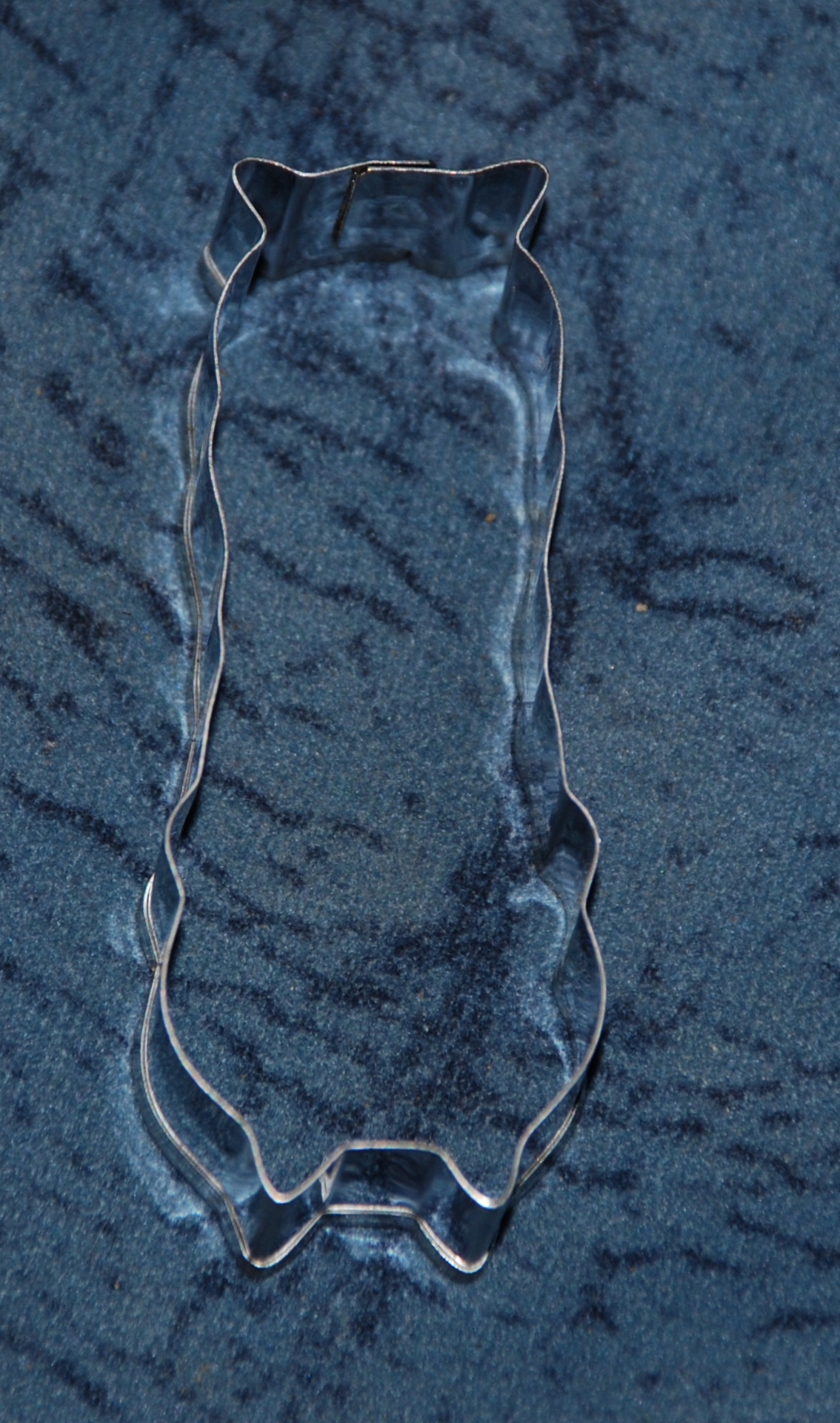 Zephyr Halters are the very best fitting halters for training alpacas, as they have no bone in their nose
most halters will slip down causing even the best trained alpaca to freak out thinking it's going to be
harmed.
I have size small only, in blue, green, purple, red and pink, $35 each.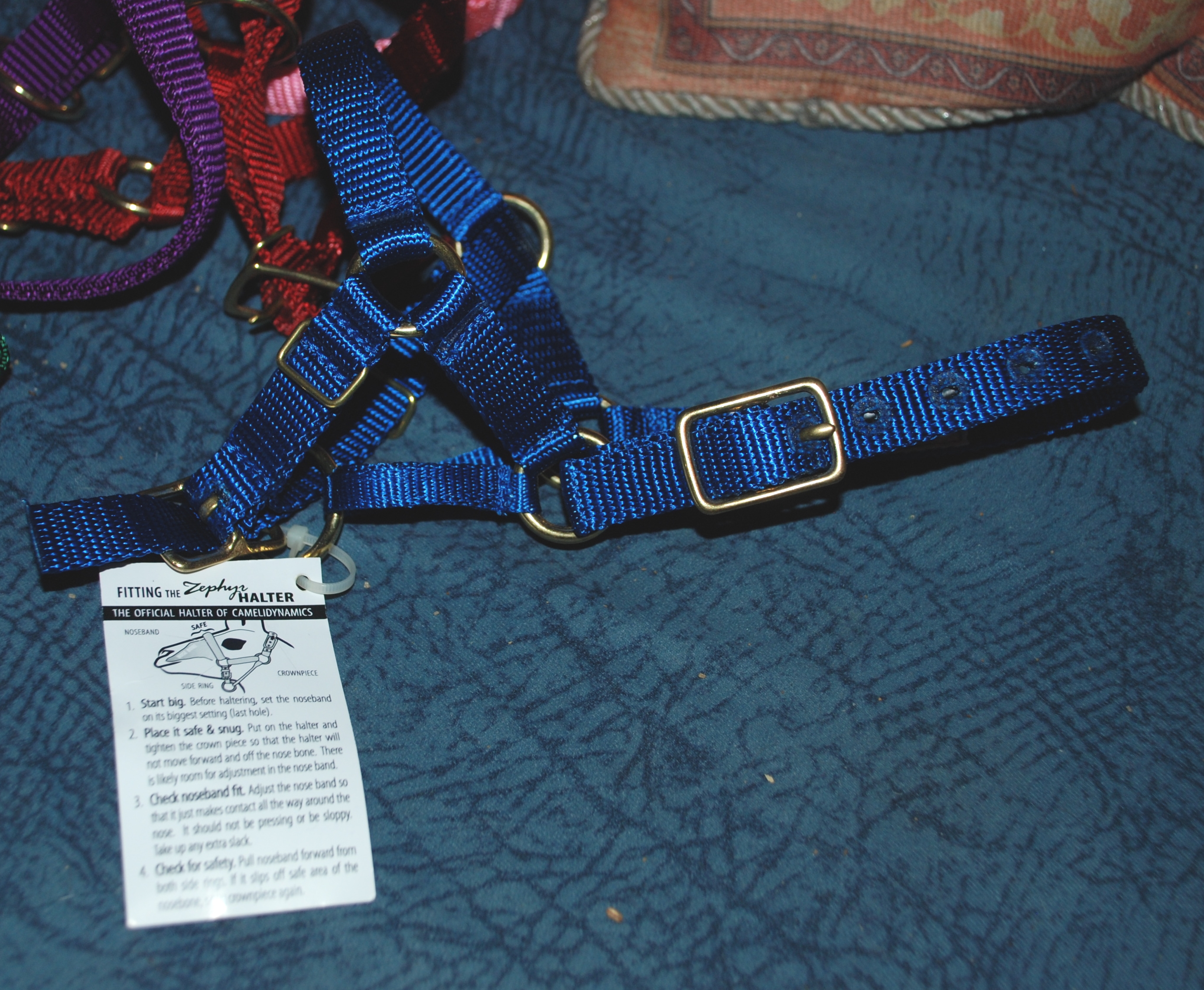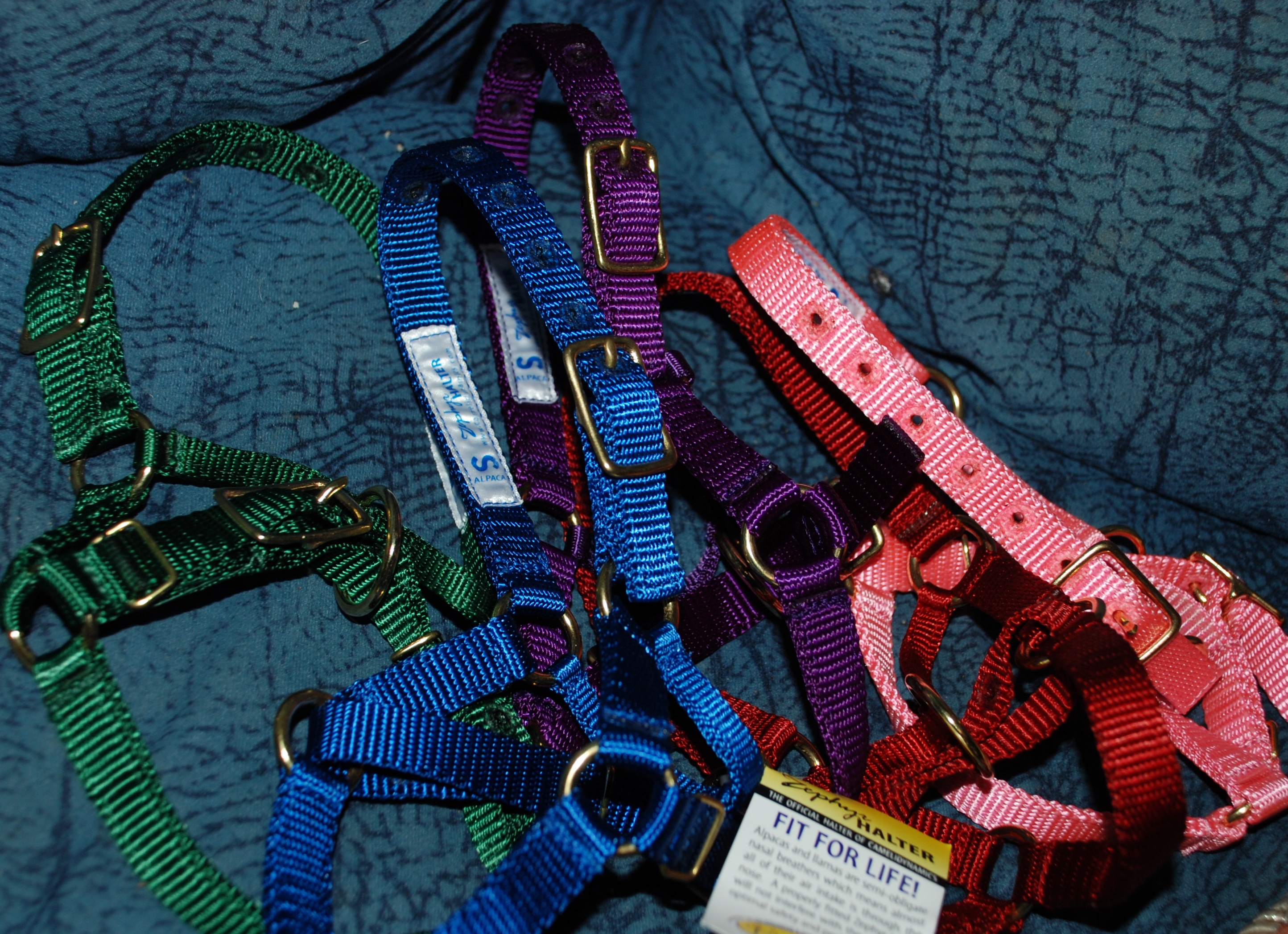 Llama t shirt $15 size s-m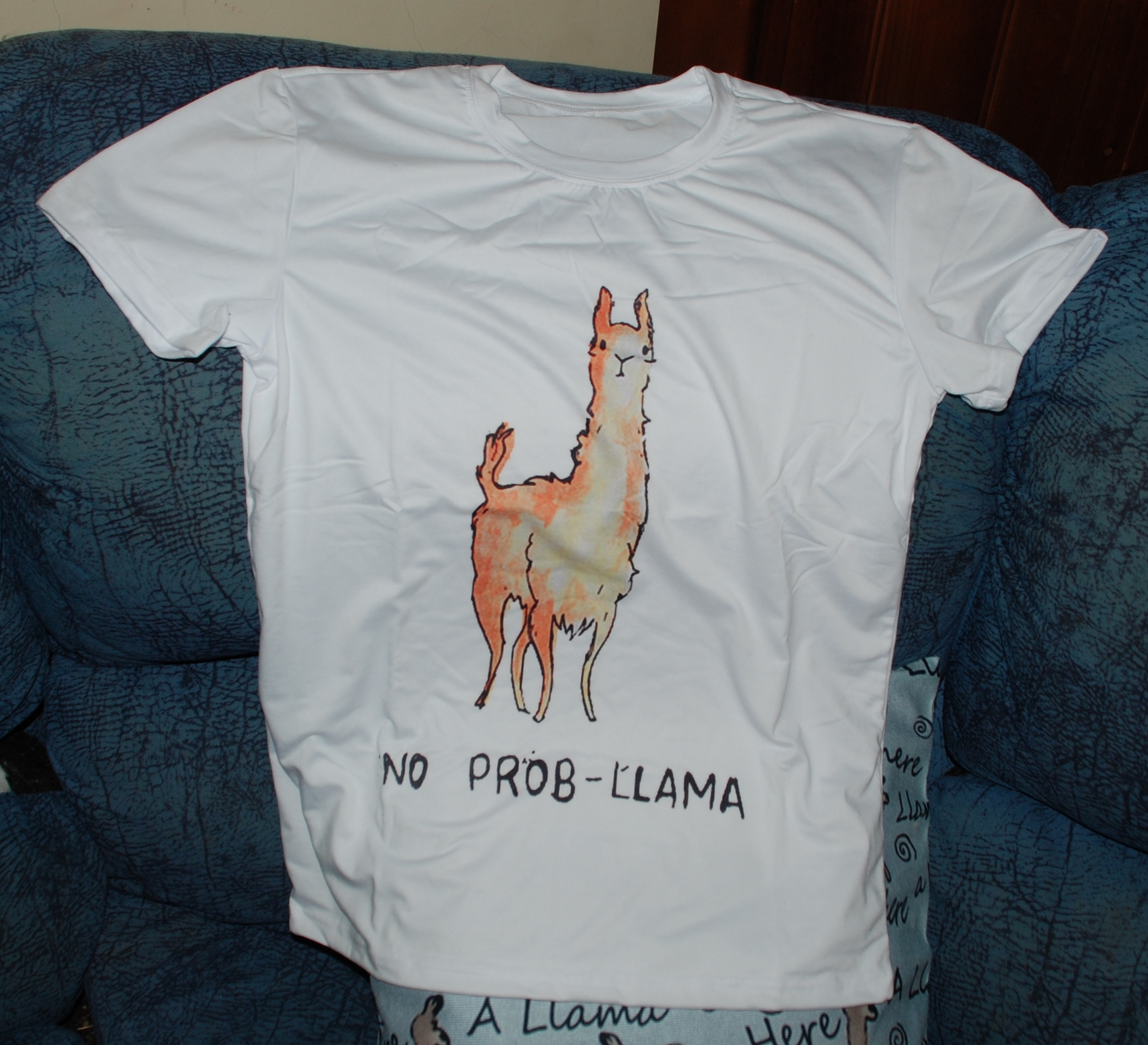 Black No prob-lama size M, grey size L $15 each.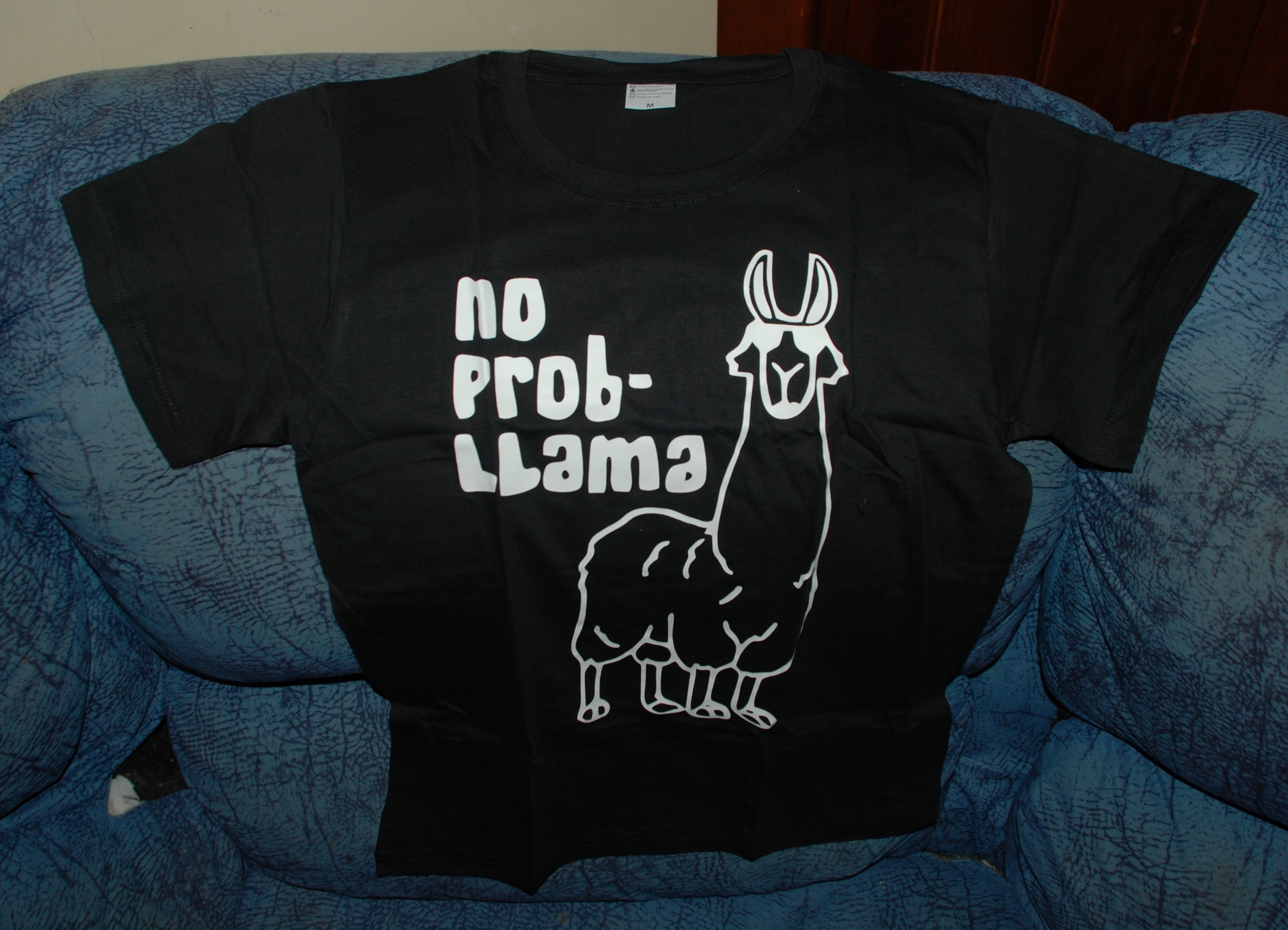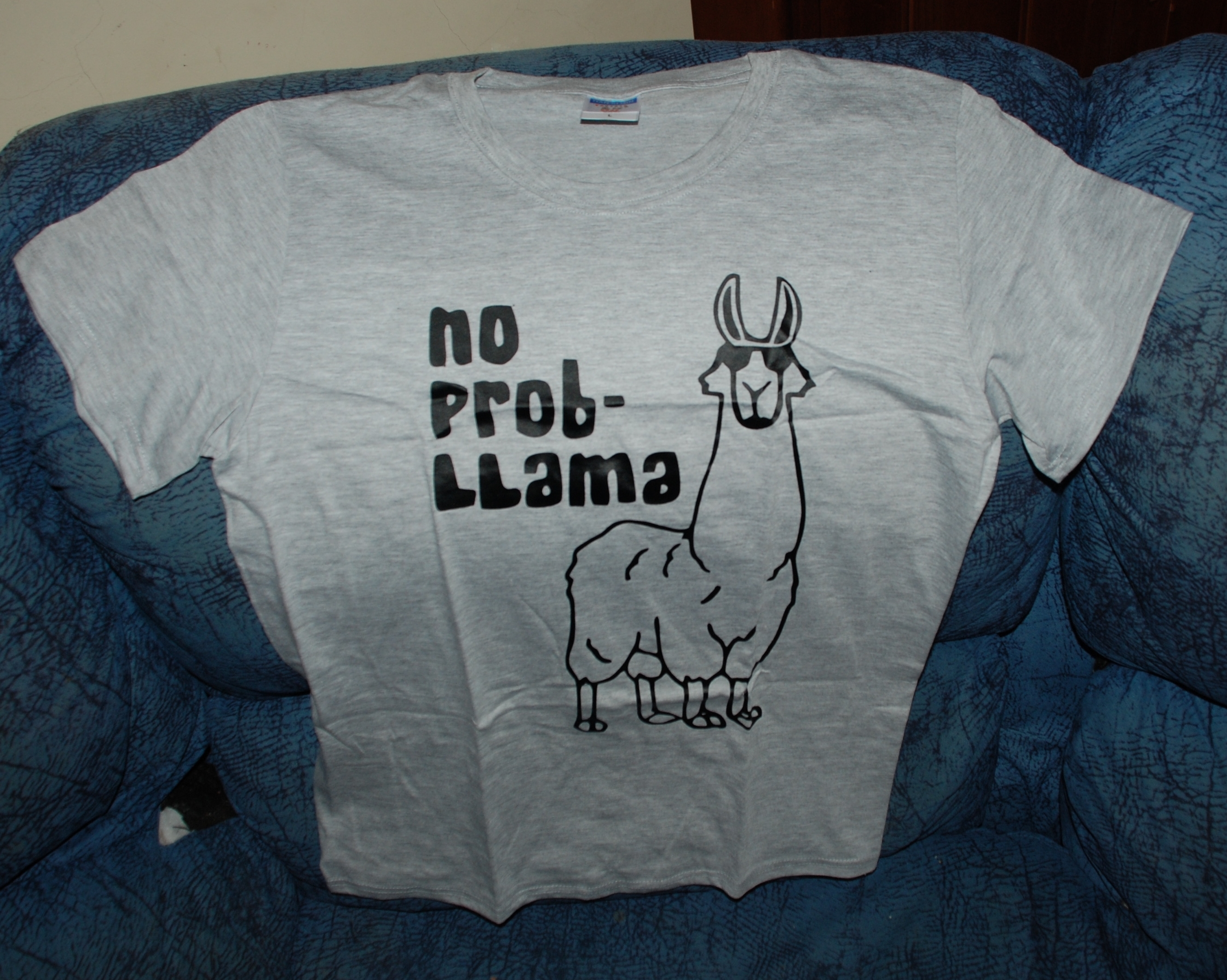 Always be Fancy Size M T-Shirt $15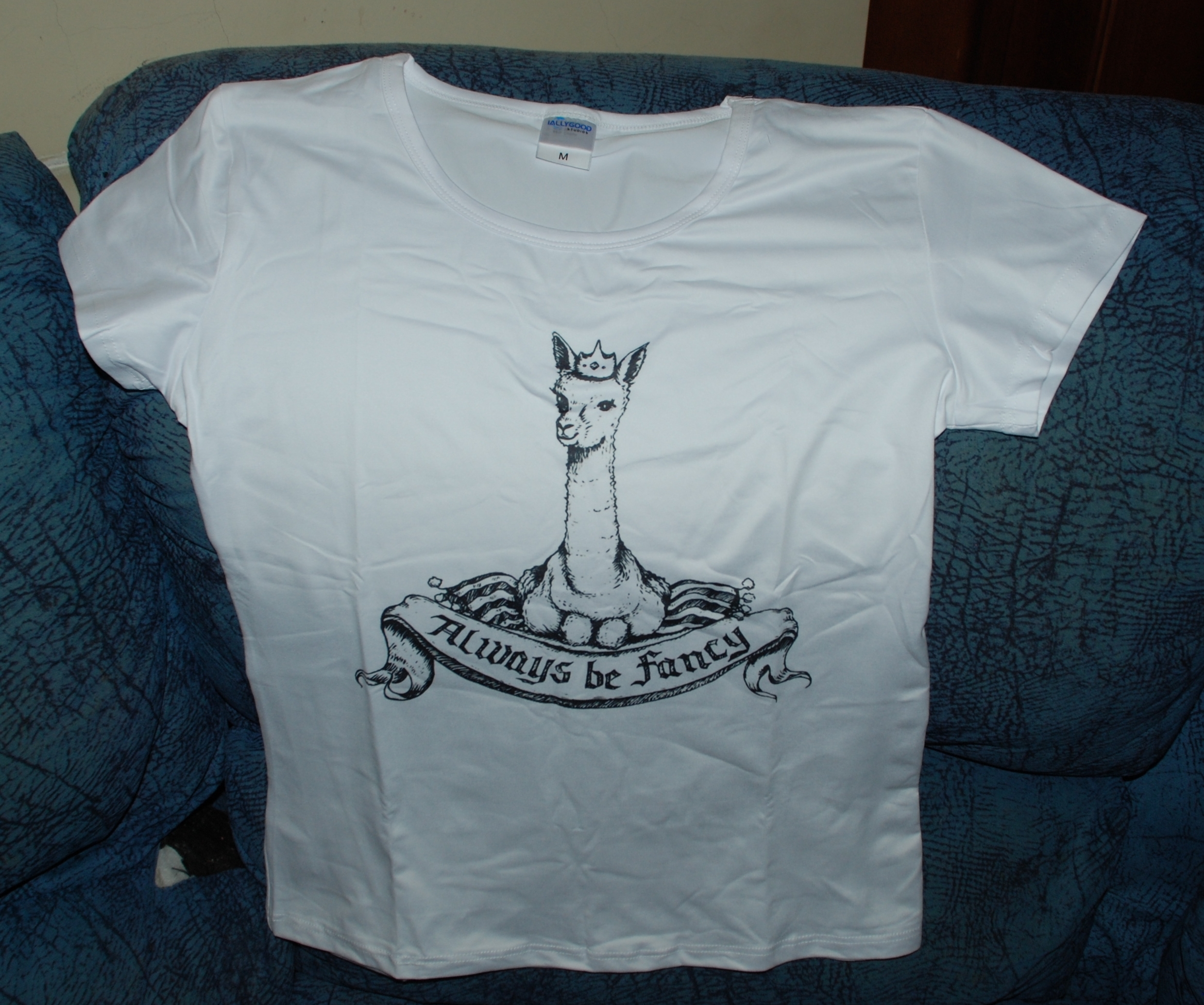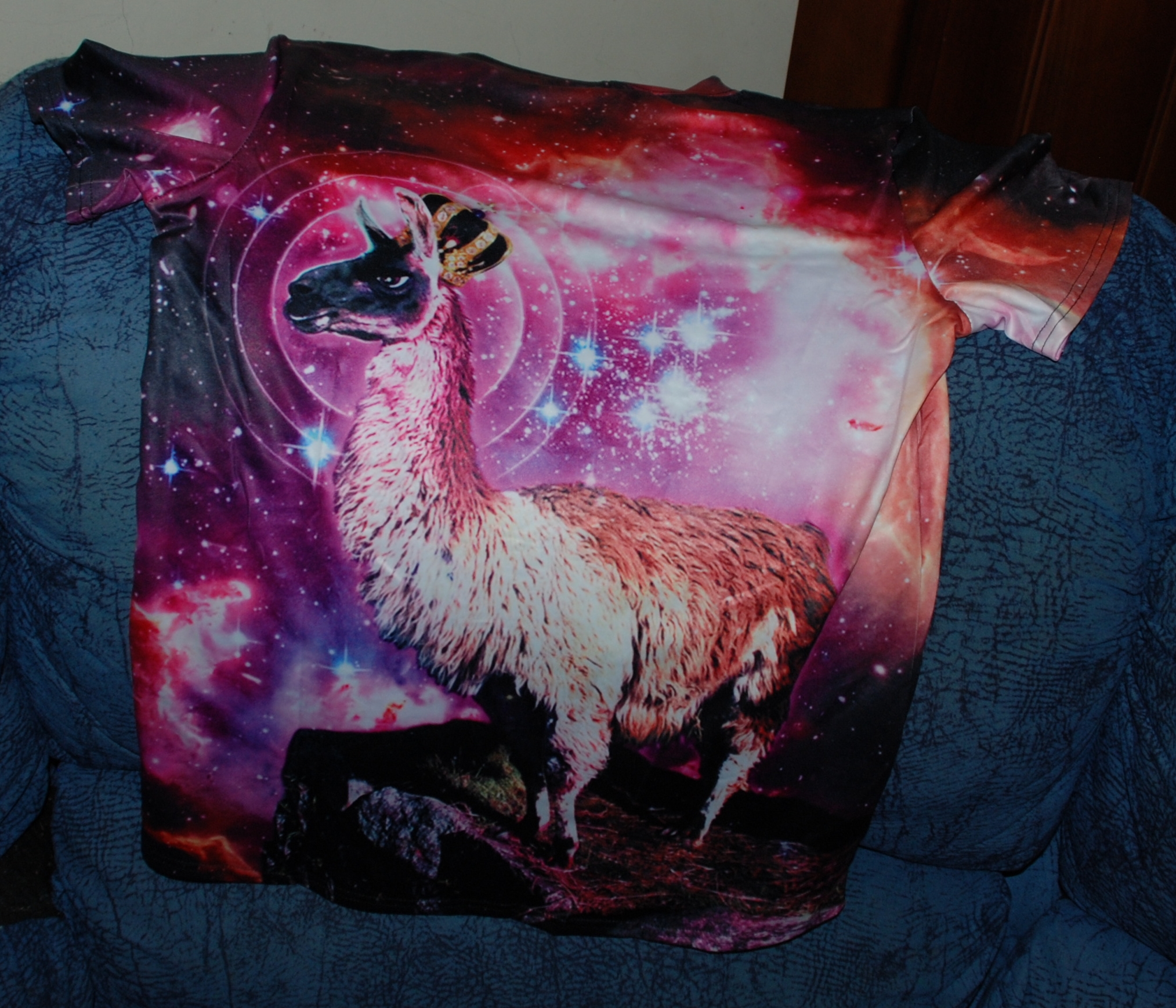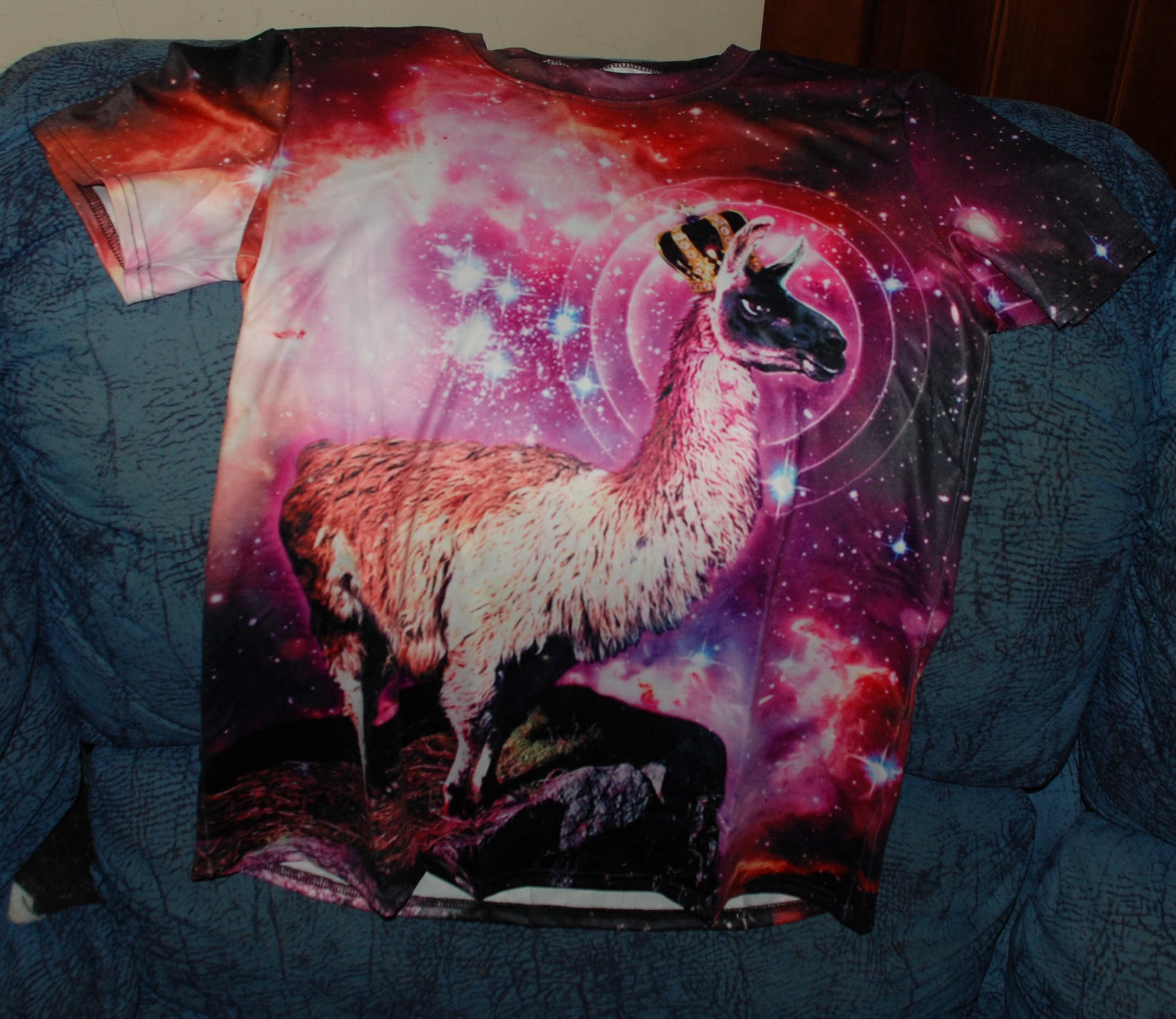 Double sided printed T shirt, soft silky material, size small only $15
Singlet / tank top, S-M size $6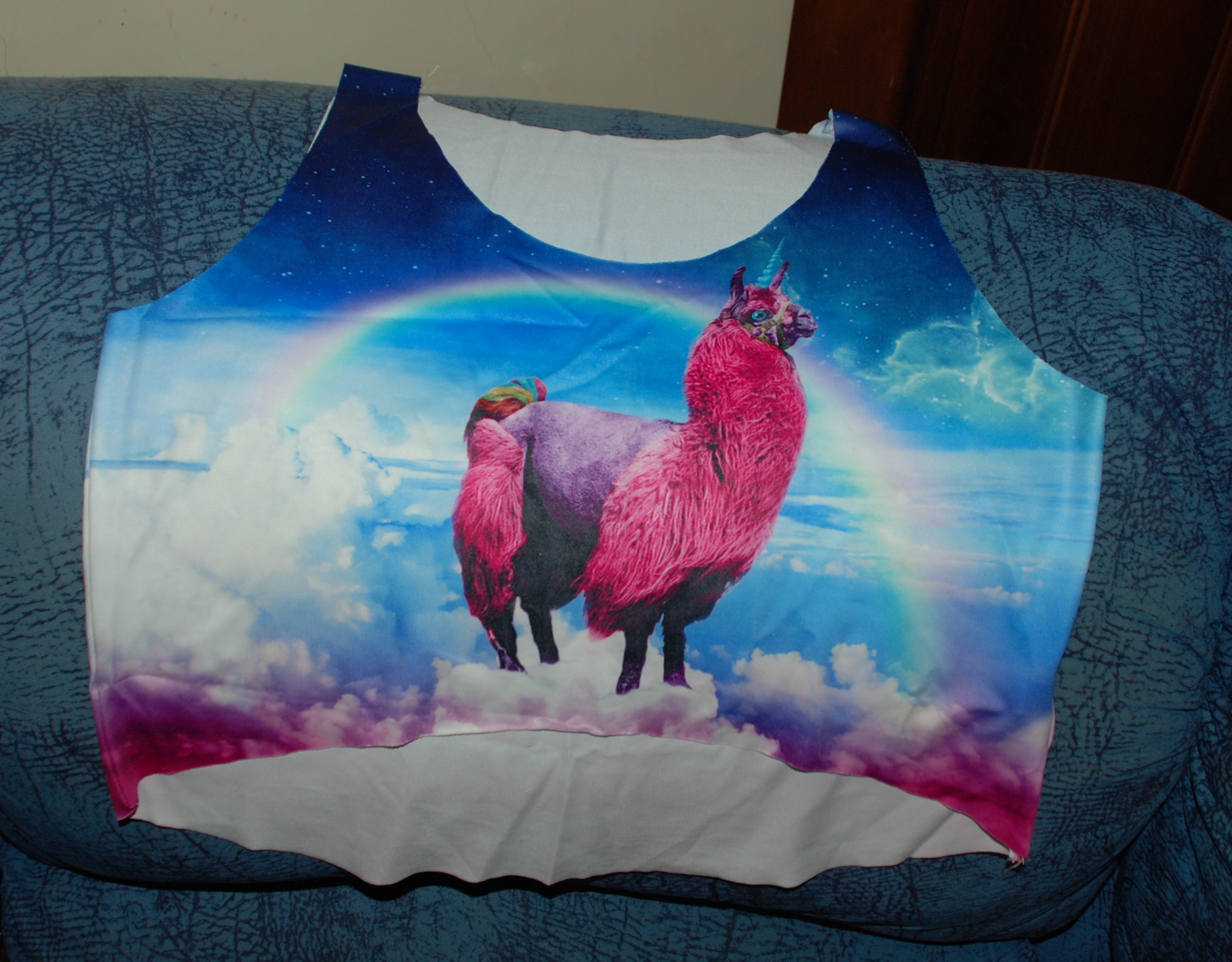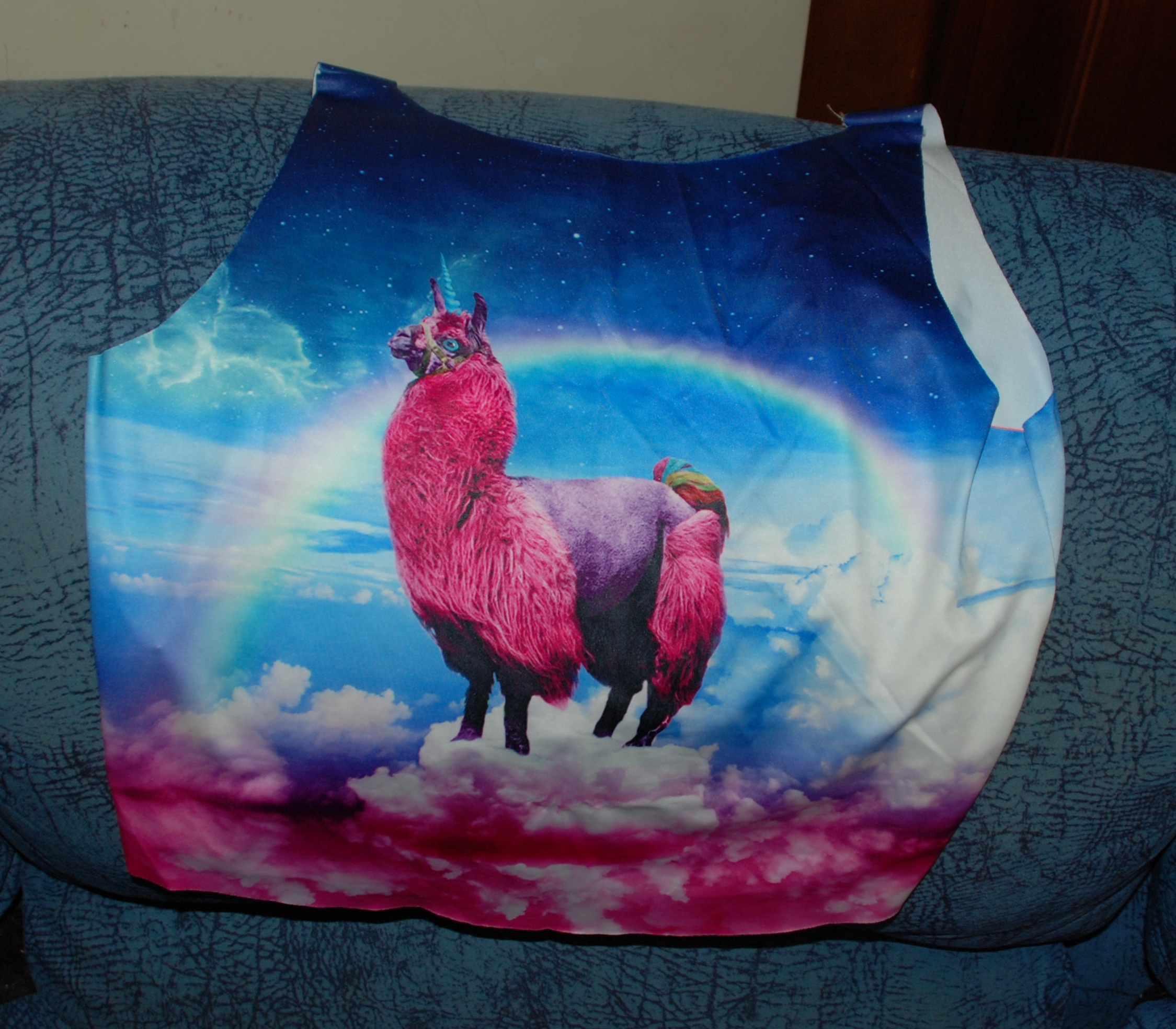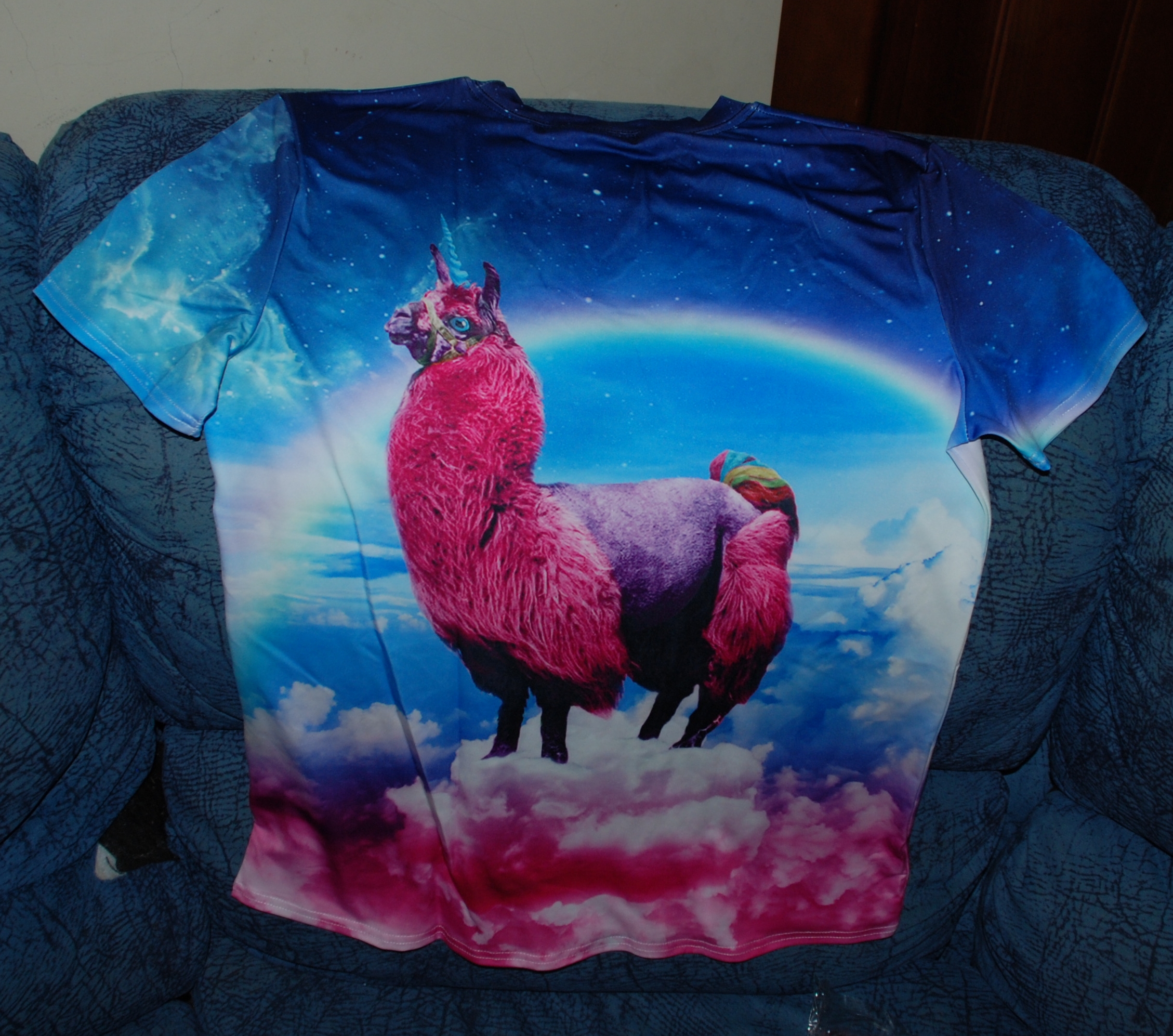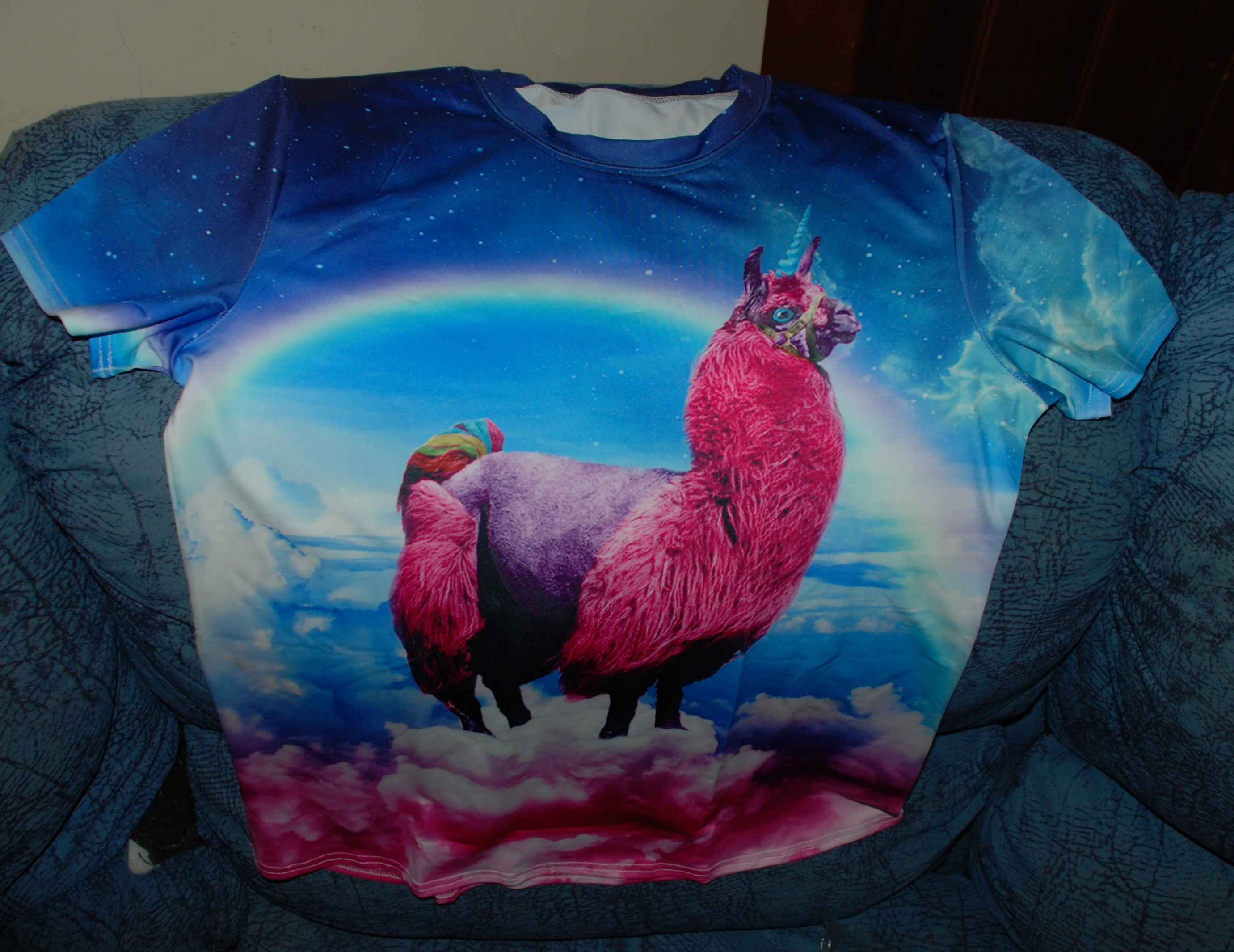 This one I have in Small- Medium, Large and XL. $15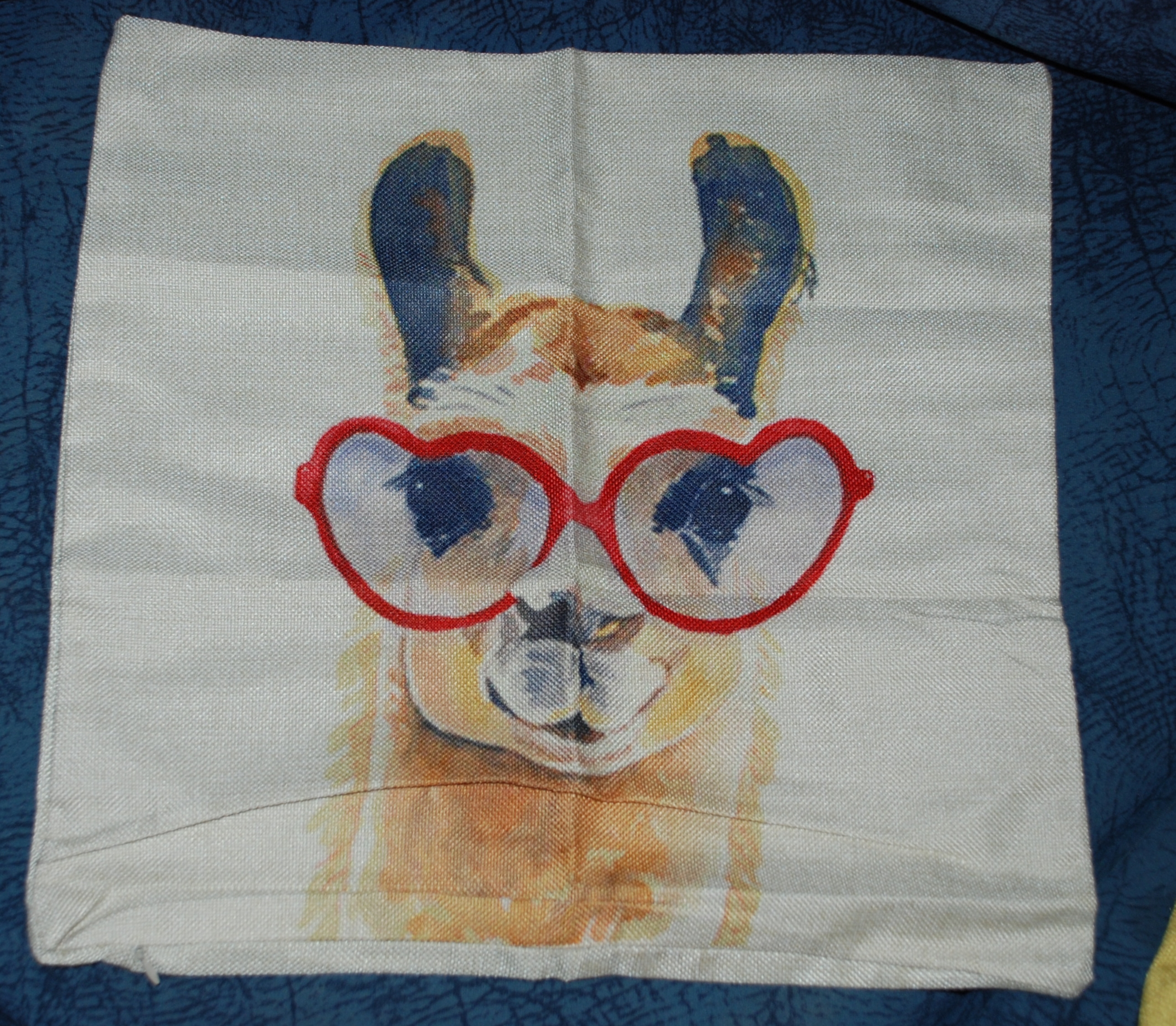 Cushion Cover $10 ( stuffed extra $5)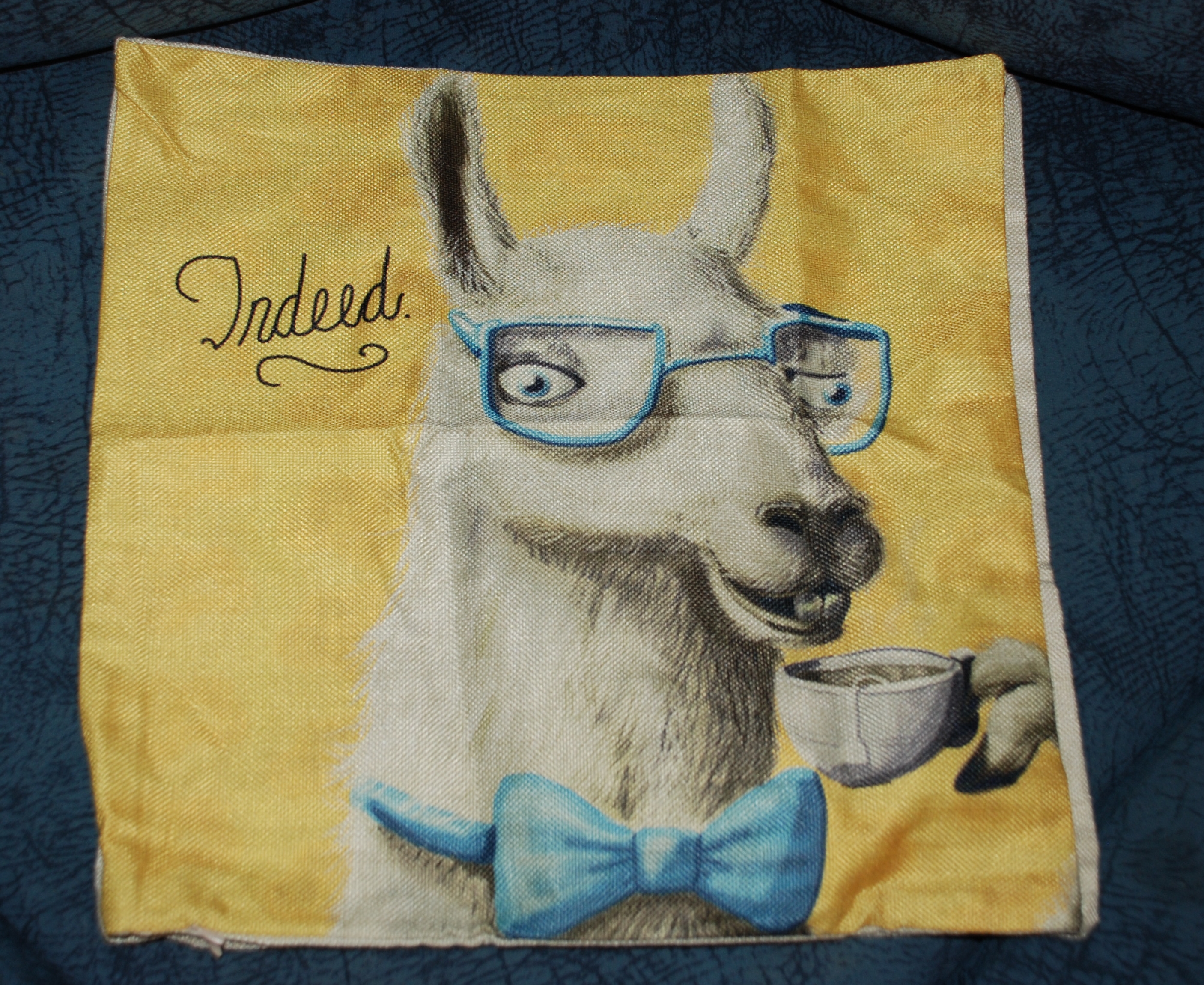 Cusion Cover $10 ( stuffed extra$5)
Cushion cover, in cushion.
$15